Warburg Pincus has led the charge into Chinese real estate. Florence Chong charts its expansion
In 2012, before the big real estate developers and investors began flocking to the for-rent apartment sector, the global private equity firm Warburg Pincus invested in Mofang.
Mofang is a specialist in residential apartments for rent. New York-based Warburg Pincus was convinced of the commercial viability for multifamily or residential-for-rent in China.
Warburg Pincus, which has US$43bn AUM globally, has incrementally increased its investment in Mofang, and is now its largest shareholder. With 70,000 apartments, Mofang is one of the largest, if not the largest independent, privately owned landlord in China.
Potentially, given the size of China's massive renter population – which is nearly the same size as the population of the US – Mofang could become as big, or bigger than the listed US multifamily company Equity Residential, which has a market capitalisation about US$30bn.
Warburg Pincus has, almost in parallel with Mofang, developed two more businesses to capture a slice of China's residential rental market.
In 2015, it co-founded NOVA, which targets affluent renters, offering high-quality accommodation in central locations in Beijing and Shanghai. And in 2018, it invested in a decentralised for-rent residential platform known as Ziroom, which has 900,000 apartments on its books.
In Hong Kong, Warburg Pincus has branched into Weave Co-Living, its first for-rent apartment business outside of mainland China.
Collectively, it has made five investments in Asia's residential market, employing a total equity commitment of around US$1bn.
Joseph Gagnon, Warburg Pincus' head of real estate in China and Southeast Asia, says: "As a firm, we look to invest in verticals across a number of sectors, whether in healthcare, financial services, technology, consumer or real estate. In all these verticals we look at the emergence of the middle class – whether it is in China or other emerging Asian countries – and we try to identify what the next stage of development will be."
In China alone, according to the World Bank definition, some 600-700m Chinese people will be considered middle class in 2020.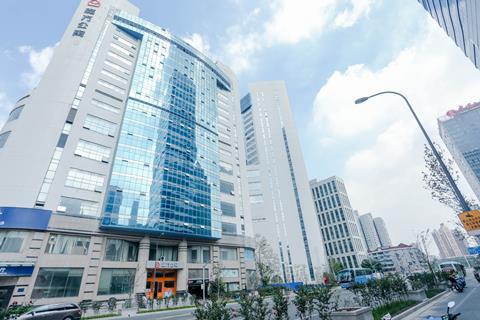 Warburg Pincus started investing in China's property sector in the early 2000s, initially in developers of residential-for-sale, such as Greentown and Guangzhou R&F. "When we were doing residential, we were always reflecting on what would come next," says Gagnon.
That led to the firm moving in 2007 into retail and shopping malls. Then, from 2010, it began investing heavily in logistics.
Warburg co-founded e-Shang which merged with Singapore-based Redwood in 2016 to form e-Shang Redwood (ESR). Today, ESR has US$14bn AUM across Asia-Pacific, and is to be listed on the Hong Kong Stock Exchange.
"After logistics, we started to think about the next relevant asset class and that brought us to multifamily," says Gagnon. "This sector doesn't exist yet in China. If you look at multifamily as a market, just the institutionally-owned multifamily market in the US is worth somewhere between US$1trn and US$2trn."
It is a sector that appeals to institutional investors, such as pension funds and long-term players, because of its non-discretionary nature and stable income. "That is the kind of attraction that brought us into this sector. And this is the reason we were able to bring institutions like GIC into NOVA and Caisse de dépôt et placement du Québec (CDPQ) into Mofang," Gagnon says.
The sector is not subject to the disruptions affecting the office, hospitality and retail sectors, he says. "And in China, there is a large rental population – estimated at 200-300m people – who rely on what we would refer to as a consumer-to-consumer market.
"We saw a huge opportunity to offer simple yet consistently high-quality accommodation. Our apartments are simple: a 20sqm of space with a bed, an en-suite bathroom and a small kitchenette.
"That is what Mofang is offering. It charges around US$350 a month. Our targeted demographic is 21 to 30-year-old new graduates who don't yet have the equity required to buy a house."
Mofang offers accommodation that is both affordable and safe – with both physical security and security of tenure. "We also try to curate a bit of community through social media and event coordinators," Gagnon says. "If you are a professional, we provide convenience and services that you can centre your life around."
When Warburg Pincus first invested with Mofang seven years ago, Mofang had less than 1,000 apartments. Today it owns and operates 70,000 apartments in 20 cities in China. To
fund that capital-intensive growth, Warburg brought in other institutions, including AVIC Trust, a Chinese institutional investor, and CDPQ as co-investors.
In addition, Warburg Pincus brought in Alex Zheng to invest in Mofang and be its chairman to direct Mofang's next growth phase. Zheng is the founder of 7 Days Inn, one of China's leading budget hotel owners and operators.
Warburg Pincus invested in 7 Days Inn in 2006 when the chain had only seven hotels. The company's model was to convert buildings into budget hotels and Zheng grew the small company to one that owns more than 2,000 hotels today. 7 Days Inn was listed on the New York Stock Exchange in 2009, and was taken private in 2013.
Zheng's wealth of experience, Gagnon says, is valuable because Mofang operates on a similar model to 7 Days Inn. But rather than hotels, Mofang is converting underperforming commercial buildings into rental apartments.
Given demand and available capital sources, Mofang could be on its way to own hundreds of thousands and possibly 1m apartments in China, probably making it the largest operator-owner in this sector globally.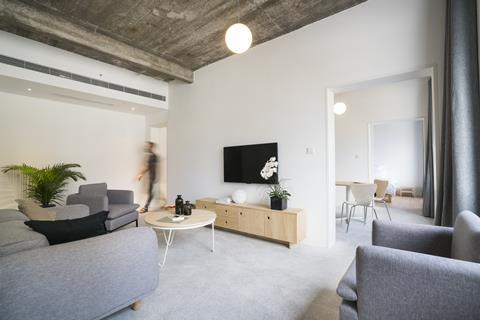 Warburg Pincus' aspiration is to take Mofang public. "We think we can be the first company in China to go public in this sector," Gagnon says. "We think we should be the leader in what is, in the US, a $1trn asset class."
Nova was co-founded by Chinese entrepreneur, Wang Qian. It is the second time that Warburg Pincus has invested with Wang. In 2006, it invested with Wang's ZK Development, which focused on residential developments.
"We really look for quality management teams or founders when we look at our investments, because we don't invest directly in individual projects – we back strong entrepreneurs to build leading platforms. That's why we partnered with Qian," says Gagnon.
NOVA complements Mofang in offering bigger apartments at rents starting from US$700 to US$2,000 per month, designed for renters from the late 20s to early 40s.
NOVA has 800 apartments and some co-working offices, with another 1,900 under development. In total, it has 45 projects in operation or under development in Beijing and Shanghai.
In May last year, NOVA brought in GIC as a minority shareholder. GIC also became its joint-venture partner in a new RMB4.3bn (€567m) rental platform.
The third arm of Warburg Pincus' residential investment in China is Ziroom, a rental platform similar to that of Roomates.com in the US.
The difference is that Ziroom also runs a management business.
Ziroom acts as the aggregator for apartment owners. It fits out, furnishes and leases apartments. Gagnon says: "It is an asset-light model and is highly scalable. We could do more investment in this space. It is one of the more interesting opportunities in China."
Last year, Ziroom raised RMB4bn from a group of investors, including Sequoia Capital and Tencent, to ramp up expansion.
In November, Warburg Pincus launched a partnership with Hong Kong-based Weave Co-Living, founded by Sachin Doshi, the former head of Asia real estate at APG, with an initial investment of US$181m and an option to 'upsize' its investment to US$414m.
Warburg Pincus intends to expand its residential-for-rent footprint into other parts of Asia. Late last year, it formed a joint venture with an Indian company, Lemon Tree, a leading mid-tier hotel chain, to develop a co-living business.
"We originally invested in Lemon Tree in 2006, and we are still an investor," says Gagnon. Warburg Pincus has committed up to US$430m to develop the co-living business with Lemon Tree, with a target of having 100,000 beds.
All told, Warburg Pincus has made equity investments of US$5bn in real estate in Asia, about 60% of which is in China and the balance equally split between South and Southeast Asia.
Rental residential makes up about 20% of its investment, with lo gistics and industrial accounting for about 50% and the balance in data centres, retail and hospitality.
Global housing: Going up, and up
1

2

3

4

5

6

7

8

9

10

Currently reading

Warburg Pincus: China's first-time buyer