Multifamily developers and institutional investors continue to build more stock and new renters duly arrive. But, asks Christopher O'Dea, for how long?
In the hit movie Field of Dreams, Kevin Costner plays an Iowa farmer inspired to build a baseball diamond on his land by a mysterious voice in the night, promising legendary players will take up their positions to play one more game.
Something similar is happening in the US multifamily market. Some investors believe developers will build without much more encouragement than a mysterious voice in the night. Such construction proposals are usually dubious propositions, but the US multifamily market is a field of dreams right now – and when developers build new apartments, tenants appear and rent them.
In response, institutional investors are committing new capital to the sector, investment managers are forming funds and, despite heightened concern about oversupply, tenant demand has largely kept up with the pace of new deliveries.
While there are differences between property subtypes, the recent performance of the US multifamily market has been primarily determined by supply-side factors. Demand has been consistently strong, indicating that the increase in renter households in the US after the financial crisis is likely to be sustained for years to come by a combination of lifestyle evolution, the high price of housing and access to public schools. Many secondary markets have developed diversified economies in the past decade, broadening the universe of viable targets for investors that had previously focused on gateway markets.
"The demand is palpable," says Todd Henderson, head of real estate for the Americas at DWS. "Through the third quarter, we saw very strong absorption across our investable markets of over 200,000 units." The firm had a negative outlook on the US apartments from 2012 through 2017, but in its latest twice-yearly house view, DWS increased its allocation to the sector by more than 100bps. The 22% weighting is about two percentage points below the apartment weight in the NCREIF Property index compiled by the National Council of Real Estate Investment Fiduciaries.
What has changed? "Our contention is that it been a supply issue," Henderson says. Completions have been above their historic mean dating back to 1998, and DWS believes construction deliveries will peak this year while demand generators remain strong. Those include increasing household formation, lofty prices on for-sale starter homes, and tax laws that are marginally more favourable for rental housing, he says.
Home prices in the US have grown 43% cumulatively since 2008, pushing prices above pre-recession peaks, while household income has failed to keep pace. Indicators such as new permits and spending on engineering and architectural work are declining, Henderson adds. "We think those factors bode well in the medium term for the performance of multifamily assets, and will be supportive of growing rents without concessions, and contribute to the ability to grow NOI [net operating income], which is important at the end of the day to improving values and performance in the sector," he says. "That's why we've become more constructive on the apartment sector than we've been in the last couple years."
Performance among property subtypes has varied, Henderson notes. Most top-quality high-rise product is located in major urban markets, contributing to challenges to rental and NOI growth in some cities in recent years. Low-rise and garden properties have experienced less new supply, and assets in areas with urban characteristics, in particular, have performed quite well. The overall one-year return for high-rise assets was just under 5%, compared with 9.3% for garden-style assets – "a material difference", Henderson says.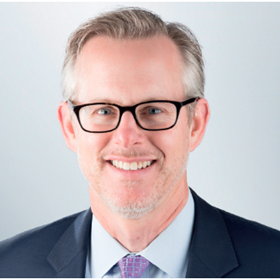 The obstacles facing first-time buyers should support suburban apartment demand, he adds. Over 2.6m people per year moved from urban areas to top-tier suburbs in 2016 and 207, according the US Census Bureau. The migration is driven primarily by millennials seeking more space and access to public schools, and who are willing to rent while they pay down student debt and save for down payments on homes. This cohort also wants access to employment, amenities, and walkable town centres similar to the places they are leaving behind.
The multifamily outlook is increasingly based on regional tax policies, which have a major impact on employment prospects. "Tax policy is a significant factor, driving increased dispersion between the winners and the losers within multifamily markets in the US," says Collin Bell, managing director and client portfolio manager at Goldman Sachs Asset Management. The US tax reform bill accelerated some existing trends, mainly jobs and people moving to low-tax states in the southeast, some western states, and cities like Denver.
"Given the continued job growth that's expected in the Austins, Denvers, and Floridas of the world, the Sun Belt markets have gotten structurally more attractive post-tax reform," Bell says. "We've seen new construction tick up in the Sun Belt markets that were under-supplied."
Capital flows have led to changes in asset values. "The big trend we've seen over the past couple of years is a narrowing of cap-rate spreads between the gateway markets and Sun Belt markets, and between high-quality and low-quality [assets]," Bell says. "We've definitely seen a compression of valuations across the board, which seems to be accelerating."
In fact, US apartment cap rates have compressed by about 300bps from the trough in 2009 to current levels, bringing the nominal cap rate for a national composite apartment portfolio to 4.7%, according to a report on US apartment property by Green Street Advisors. The average cap-rate spread between Sun Belt and coastal markets is at a cyclical low of 60bps, Green Street notes, because market participants expect outsized near-term job growth in the Sun Belt to continue.
As the number of potential residential markets and property sub-types has increased, the analytical approach used to assess the suitability of markets as destinations for institutional capital has become more sophisticated.
The research team at LaSalle Investment Management, for example, has adopted a new approach to provide market assessments more customised to the different circumstances of portfolios the firm manages. In general, LaSalle forecasts returns for the average building in each of 96 US markets, breaking major metros into Principal districts. These markets are ranked based on expected return, which is tempered by risk factors such as the liquidity, institutional ownership and volatility.
"It's about return versus risk," says Dan Mahoney, who leads multifamily research at LaSalle. "We tend to find that the markets that offer the highest returns also offer higher risk, but this exercise helps bubble up markets that are offering more return, but perhaps not as much risk."
The firm also adopted three market-size categories to help fine-tune core portfolios: seven gateway markets, "next-tier" markets such as Dallas and Denver, and "smaller secondary markets", which represent less than 1.5% of the NCREIF Property index.
LaSalle is also placing more weight on expected returns than on risk factors, seeking to better reflect medium-term return prospects in the context of a market's long-term risk-return profile. Phoenix and Orlando, for example, both improved significantly in LaSalle's ranking, in part because of their strong near-term rent growth outlook.
"It's interesting to see where the mismatches are," Mahoney says. "Nashville is the one market that's smaller and historically not on investor's radar screens that we've liked a lot, and Minneapolis is a pretty big market where there's very little institutional ownership, but we also like it a lot. We look at those as potential opportunities."
Of course, there are challenges. Renter demand is expected to decline as the economic expansion matures, which will make it more important to site projects in markets that have the potential to sustain job growth. At the same time, shortages of skilled labour and increases in material costs are causing projects to be delayed, pushing some deliveries into late 2019 and 2020. Some investment managers believe those trends could push the US multifamily vacancy rate back to its long-term average of 4.9% before dipping again as the pace of new construction slows.
A mild economic slowdown might extend the favourable outlook for the US multifamily sector. Slower growth or a softening economy could convince renters to rent for longer, says Bell, either by prolonging the time required to save up to buy a house or simply making buyers more cautious. "As long as the economy doesn't slip into recession, you could argue that a slowdown is a silver lining with respect to demand for multifamily assets," he says.
Green Street believes investors "will need to be more selective in choosing markets over the next five years", as pockets of oversupply become more prevalent due to the propensity of developers to "build until capital dries up". Apartment development margins compare favourably to other property types, and Green Street expects new supply to be "meaningfully higher" than the levels predicted by third-party forecasters. Green Street contends that ageing apartment renters is "a demographic trend that is not getting enough attention". In 2020, Green Street expects a net decline in 25 to 29-year-olds, and by year 2025 a net decline of the broader group of 25 to 34-year-olds.
"Many investment pitchbooks continue to feature the millennial boom as a reason people should invest in apartments, but this is a stale headline," Green Street says.
Whatever course the economy takes, it is clear that renters are a major new segment of a US multifamily property market that encompasses opportunities far beyond the pricey gateway high-rises that have been a staple of core portfolios. For investors looking to allocate to multifamily property, the US market is a field of dreams.
Global housing: Going up, and up
1

2

3

4

5

6

7

8

9

Currently reading

US multifamily: Build it and they will still come?

10