UK Housing has been a key issue for voters and investors. Russell Handy explores an increasingly popular but politicised asset class
The UK private-rented sector (PRS) moved centre stage last year. An increasingly competitive commercial real estate sector, low interest rates and an unattractive bond market brought residential property into the limelight. Conference programmes continue to feature PRS discussions as interest in the sector heightens and the UK takes small steps away from being an owner-occupied-dominated market.
M&G fund manager Alex Greaves says the UK residential market is currently switching from a phase of "rapid house price increase", to one with more focus on rental growth.
Recently published figures from the UK's Office for National Statistics suggest no end to rental growth. Private rents paid by tenants rose 2.1% in the 12 months to March this year, with the biggest increase in London (3.2%), where most PRS investors are focused.
Demand shows no sign of easing and is mirrored in the recruitment world. One senior residential investment director recently told IP Real Estate that recruitment consultants acting on behalf of PRS investment managers are "busier than ever".
Despite the favourable prospects, PRS has been through a lengthy period of stasis, with the number of completed deals countable on the fingers of one hand. With the general consensus being that the only way to access PRS product is via development, investors can expect a wait of as much as nine months for deals to move from conception to contract. There is little concrete evidence of PRS construction activity.
Speaking at the British Property Federation's (BPF) residential conference this year, Bill Hughes, head of real assets at Legal & General Investment Management, said the reason PRS "hadn't happened" in the UK is that there are "gaps in the right sort of real estate, and few organisations with the appetite to take development risk".
The sector has been "slow-moving", says Richard Levis, real estate analyst at Aviva Investors . "There have been few deals. Things would have happened sooner if stock was available. You can't just pick up portfolios, that's the fundamental problem. But the wheels are beginning to move."
Tim Shaw, head of central London development at UK agency Carter Jonas, says financing of PRS is "still rousing much debate".
In its Future of PRS in London report, Carter Jonas says pension funds are an "ideal source for funding, given their lengthy investment periods" but "the lack of investment track record for the sector is currently off-putting."
Nevertheless, investment managers have made tracks. M&G's UK Residential Property Fund recently agreed its fourth PRS deal, a £25.2m investment in Bath. The 97 homes were bought as part of a long-term relationship with Crest Nicholson. M&G has also invested £50m in Drayton and last year agreed to forward fund a £43.5m, 152-unit scheme, in Acton, having invested £105m in 2013 in a 534-unit portfolio developed by Berkeley.
"As with any real estate investment, the location of the building is paramount," Greaves says, adding that some of the best opportunities are in the Greater London region and around the city's commuter belt in travel zones three to six.
Investing closer to the centre is trickier. Yields below 2% have resulted in institutional investors being locked out of central London, according to MSCI's IPD UK Annual Residential Property Index.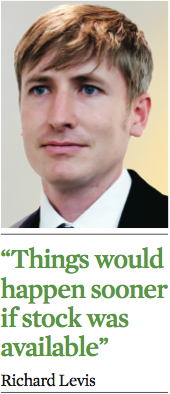 Mark Weedon, vice-president and head of alternatives at MSCI, recently said there is a "de facto exclusion" on central London for most institutional investors, at a time when concern over access to housing has "seldom been higher".
Greaves sees possibilities beyond the city centre and in "attractive" parts of the wider southeast and southwest, as well as in some major regional cities. "We do not rule out investing in regional cities," he says. "But employment is key for us."
Dutch asset manager APG and UK property company Grainger are investing in a London PRS scheme. The pair's GRIP Unit Trust joint venture will forward purchase a 90,000sqft build-to-rent scheme from Bouygues Development for £33.25m.
With London and the south-east region usually the first stop, the rest of the UK is unlikely to see significant PRS investment. Yields in Manchester, for example, might not warrant the risk of going into a city where the typical target tenant is closer to being able to afford to buy.
Despite recent figures from Hometrack suggesting house price growth in regional cities is outpacing that of the UK capital, there is no escaping a gulf in pricing. Homes in northern cities can cost half the price of their London counterparts, but salaries are not half those in the capital. The relative affordability therefore makes the case for PRS beyond London, which is rife with affordability pressures, difficult to support.
Hermes, which last year launched a PRS fund with UK estate agency Countrywide, is investing outside London. The firm has identified assets in Manchester, Birmingham and Nottingham for the £95m it has in seed capital. And PATRIZIA Immobilien is monitoring PRS in UK cities, says James Muir, managing director of the firm's UK office.
John German, director of residential investment at Invesco Real Estate, says the sector is now "past the educational phase". He says: "There's momentum – but there's still some way to go before the UK reaches US levels of investment."
For UK pension funds, investment in PRS has moved from being a political necessity to an investment decision, German says.
A study by Invesco Real Estate comparing UK PRS with the US multi-family sector estimates that the former is worth £990bn.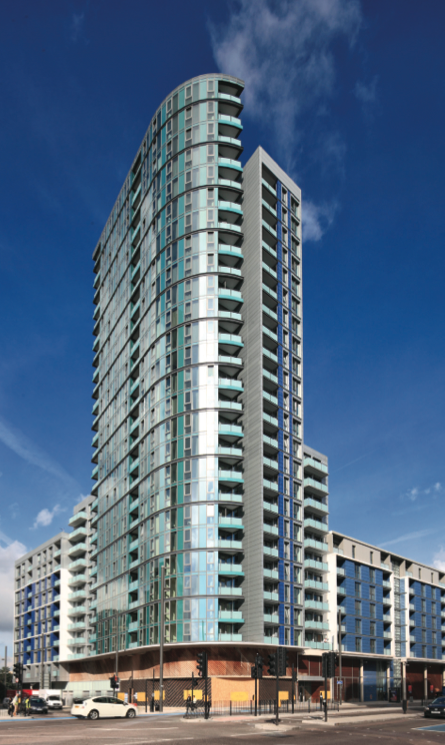 Invesco Real Estate's activity in PRS is itself a microcosm; while the firm has $6bn of multi-family assets under management in the US, its activity in Europe, so far, amounts to $185m. Last May, it invested on behalf of a UK local authority pension fund to buy 118 PRS units for £32.5m in Hayes, west London. The client will purchase the site's freehold and fund the scheme's development, due for completion in 2016.
More PRS deals are in the pipeline, says German, with the manager acting on behalf of UK pension funds as well as international capital, both through funds and separate accounts. German says there is more than enough space for investors.
Aberdeen's director of residential funds, Ed Crockett, says there is a "substantial weight of money" looking to enter the sector. "That has to be welcomed, as it will assist in trades once assets are up and built," he says. "As well as domestic pension funds, continental European and sovereign wealth capital is looking at the sector."
Despite the overriding preference among investors for all things in, or connected to, London, Aberdeen has bought beyond the UK capital, investing in Devell House, a residential tower in Manchester. The deal was followed by the £60m purchase of a 166-unit residential tower overlooking London's Olympic Park.
"The supply of opportunities is coming," says Crockett. "It's not coming from house builders, it's more from contractor-developers. That's a model structure that can be replicated."
Aberdeen plans to invest £500m in UK private-rented housing.
A stone's throw from Aberdeen's London investment, Legal & General made its first direct PRS investment in February. The insurance company, which aims to invest up to £1bn in the sector, bought a £25m regeneration site in east London, two years after first announcing its intention to invest in PRS.
Political risks
Recent delays may, however, be due to political uncertainty. Investors can be forgiven for thinking that the year of a general election is not the best time to commit to a sector that remains highly politicised. "It's pretty normal to hold off making decisions in the run-up to any major political event," one senior residential investment manager with an eye on the PRS sector told IP Real Estate.
This is despite cross-party consensus among the UK's major political parties that there is need for more residential stock, with the UK needing to build 240,000 homes a year by 2025 to meet demand.
In recent months, the UK's main political parties have offered their contrasting plans for the residential sector. Under pledges laid out in the Conservative Party's election manifesto, housing association tenants could be given the right to buy their properties at a discount rate. The move – which echoes the party's right-to-buy scheme for council houses in the 1980s – has implications for as many as 1.3m tenants.
Increased rental control through capping is also a post-election possibility; the UK's Labour and Green parties being the most likely to implement such measures and regulate the PRS sector. As well as a mansion tax and abolishing stamp duty for first-time buyers, Labour has said it would peg residential rent rises to UK inflation through three-year fixed tenancies.
Jeremy Blackburn, head of policy at the Royal Institute of Chartered Surveyors, said the proposals risk "undermining" PRS.
"Capping rent inflation through three-year fixed tenancies is likely to impact investment into the existing quality of homes in the PRS and could force smaller landlords to exit the market – limiting supply at a time when the UK faces a chronic shortage of homes across all tenures," Blackburn says.
Melanie Leech, chief executive of the British Property Federation, said: "Ultimately, what will help tenants best is more investment in housing. Pension funds and other institutions have billions to invest in this market – developing places that would provide a new generation of high-quality homes that offer greater choice to renters, including the option to sign longer tenancies."
The pre-election posturing may ultimately be little more than that. However, there is evidence that the residential sector has moved up the agenda in recent years as the UK has edged towards being less of an owner-occupied nation.
Appointed as a 'build to rent champion' this year, Mark Davis sits within the UK's department for communities and local government. Davis replaced the UK's PRS Taskforce, which disbanded in March, three years after inception.
PRS was identified as a sector by the UK government as early as 2010. In a report at the time, the UK Treasury said a strong "supply-side response" was needed to support the UK's economic recovery. PRS was judged to have a key role to play in how well the wider residential sector responded to changing demand.
The UK residential sector has not been immune to reform in recent years, with the Help to Buy scheme launched in 2013 to help first-time buyers with smaller deposits.
More recently, the UK government made changes to planning obligations in an effort to cut what it called a "stealth tax" on developers and boost house building.
As of December last year, developers receive a financial credit, correlated with the existing gross floor space of any vacant buildings brought back into use or demolished for redevelopment. The credit is then deducted from the calculation of any affordable housing contributions sought from development schemes.
The government made the change as it looked to ease what it said was a "disproportionate burden on small-scale developers, including those wishing to build their own homes".
The credit scheme has drawn criticism, however, with cash-strapped local authorities already struggling to meet government targets for affordable housing provision.
With rent levels in London continuing to rise, the concept of affordable housing is open to interpretation. On the buy-side, £250,000 is widely considered affordable in the UK capital, with affordable rent being no more than 70% of the current market rate and social rent being around 50%.
Those boundaries are blurring, however, as the UK capital's housing stock evolves. Around 11,000 homes have converted from social to affordable since 2012 and annual rents are consequently rising, according to the Greater London Authority.
Earlier this year, Abu Dhabi Investment Council's redevelopment of 20 Grosvenor Square in Mayfair became the subject of debate over the amount investors should pay councils as a contribution to affordable housing. UK media reports say the sovereign wealth fund could halve the amount it is due to contribute following December's change of planning rules.
Also in Westminster, UK developer Caudwell Properties has offered an £8.1m payment to Westminster Council towards affordable housing elsewhere in the borough, as it looks to redevelop a car park into prime apartments.
South of the river Thames, in a £1bn London regeneration scheme sold by The Carlyle Group to Singaporean and Malaysian buyers for £308m, the local authority took a payment in lieu of affordable housing. Planning consent for the 1.4m sqft scheme included a £65m payment to Southwark Council.
In recent years, the sector has become a political 'hot potato'. Despite increased appeal, investment in the sector has the potential for reputational as well as political risk.
As one observer told IP Real Estate last year, the PRS sector carries the risk of "one bad tweet" from a disgruntled tenant. Or worse. One specific case involving rented, affordable housing owned by Westbrook Partners was the subject of major UK media coverage in a landlord-versus-tenant battle over future rent levels.
At the end of last year, London's Hackney borough, where the real estate in question is located, went as far as suggesting Westbrook would be better to sell its New Era estate to a registered social landlord. Within weeks, not-for-profit housing provider, Dolphin Living, agreed to buy the asset.
Westbrook, which in the past has received commitments from US pension funds including the New York State Teachers Retirement System, Texas Permanent School Fund and The Teacher Retirement System of Texas, found itself in the eye of a political storm.
Those who opposed Westbrook's ownership of the estate would no doubt back more government intervention and a move towards controlled rents.
The Investment Property Forum (IPF), however, has previously warned against such controls, adding that additional security of tenure provisions would "rapidly destroy potential for institutions to invest in PRS".
The IPF warned against the UK moving towards what would essentially be a more German approach (see page 36) to PRS regulation.
Time will tell if the IPF's warnings are heeded by the UK's newly elected government, or, indeed, if the wider residential sector depoliticises in the coming months.
UK Residential Sector: Investors vote for PRS
1

Currently reading

UK Residential Sector: Investors vote for PRS

2

3

4

5

6