Stagnant house prices and an increasingly drawn-out Brexit have cast doubt on the housing sector in the UK. But the private-rented sector continues to attract investors, reports Jennifer Bollen
One of the UK's biggest property consultancies made a bold prediction just weeks before the country was due to leave the EU. Knight Frank forecast that investors would commit £75bn (€86.7bn) to the professionally managed UK private-rented sector (PRS) by 2025.
Published this year, Knight Frank's Multihousing 2019 report qualifies the number with growing demand for privately rented homes and projections of the creation of 1.2m new households over the next five years. Knight Frank predicts an additional 560,000 households will be in the private-rented sector by 2023. This would take the proportion of those renting privately to 22%, compared with 20.6% today.
The geopolitical uncertainty stemming from the UK's fraught attempts to leave the EU and its impact on the real estate sector has in fact spurred deals, according to Simon Scott, UK lead director of living capital markets at property consultancy JLL. "The uncertainty around the broader property investment industry is actually enhancing the attractiveness of the build-to-rent (BTR) sector, because it's seen as a defensive asset," he says.
It is largely business-as-usual for UK institutions, says Scott. Domestic managers remain focused on building residential portfolios and allocations to the sector.
It certainly seemed the case at the end of last year. CBRE recorded £3.1bn of institutional investment in UK PRS in the whole of 2018, up a third from 2017.
This year, Unibail-Rodamco-Westfield partnered with Canadian institutions PSP Investments and QuadReal Property Group to develop a €750m PRS scheme adjacent to the large Westfield Stratford shopping centre. The Cherry Park Partnership will develop and manage about 1,200 new PRS homes, adjacent to Westfield Stratford City in London.
"There is an element of nervousness from international capital coming into the market," says Scott. "But this is due to currency fluctuations rather than core real estate fundamentals."
Tom Brown, managing director of real estate at investment manager Ingenious, suggests international investors are rather bullish on the UK. "Demand for (PRS) deals is currently stable from UK institutions, including pension funds, insurance companies and corporates, and from overseas investors seeking to benefit from the demand-and-supply imbalance in the UK and the country's stable economy," he says.
Alex Greaves, who manages M&G Real Estate's UK PRS fund, says: "Owner-occupier transaction volumes are falling and that is beginning to hurt people like the house builders. We have also seen a slowdown in sales of buy-to-let as a result of more punitive tax regimes – mortgage interest-rate relief, [capital gains tax] and stamp duty for second-home owners have been more punitive for buy-to-let investors. That's put further pressure on new home sales.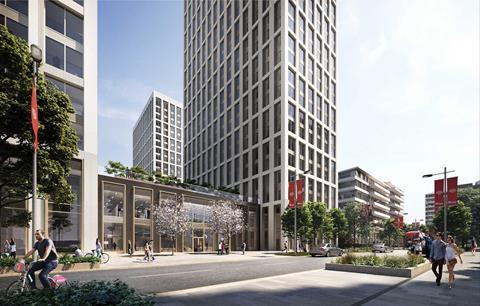 "It hasn't dampened our appetite to invest; it helps us recalibrate a bit on pricing. We can drive a harder bargain in this market than in previous years. We see an increased desire of house builders and those producing new product are engaging with us earlier than in the past."
The more relevant question is the nature of the investors, says Joshua Weinstein, a structured property finance originator at Investec. PRS is a tight-yield asset class but with reliable income streams that typically grow in line with wage growth – perfect for liability-driven investors.
"You're seeing some investors come into the market now in order to capture some of the value-add through development and stabilisation, with a view to aggregating large portfolios and exiting them at tighter yields," he says.
The latest figures from the Office for National Statistics illustrate the differing demand among homeowners and renters. Average UK house prices increased by 1.7% in the year to January, down from 2.2% in December. It called this the lowest annual rate since June 2013, when it stood at 1.5%. Meanwhile, the growth rate of UK private rental prices has strengthened. Prices paid by tenants grew by 1.1% in the year to February, up from 1% in January.
Savills predicts that UK PRS will sit among the best-performing real estate strategies in the next five years. It compared 16 property sub-sectors in an outlook report published in January and outlined their five-year annualised capital growth and average annual income returns.
Urban logistics ranked highest overall with a 5.9% projected annualised capital growth return over that period and 4.1% average annual income return. North West buy-to-let ranked second with a 4% capital growth return and 4.4% annual income return. UK BTR came third with a 2.3% capital growth and 4.5% annual income return.
The burgeoning BTR sector grew by 22% last year in terms of construction, according to Savills. It said in January that the total number of new BTR units completed, under construction, or in the pipeline in the UK stood at 139,500 in the fourth quarter of last year, up about fifth on the same period in 2017.
With the number of BTR units under construction across the UK higher than in London – 24,000 versus 19,300 – the scale of completed BTR homes in the regions will surpass those in London in the next year.
Activity includes insurer Legal & General's acquisition of its first BTR scheme in Scotland in January. It said it would forward-fund Drum Property Group to provide 324 apartments in Glasgow.
Legal & General has identified the city as an important target for regeneration. Glasgow has had low levels of residential development in the past decade compared with other major cities in the UK. Just 517 residential units were built in Glasgow in 2017 – far short of the 2,500 new homes needed a year, according to Glasgow City Council.
Elsewhere, Legal & General Capital's BTR portfolio includes the Macbean development in Woolwich, which it acquired in July with co-investor Dutch pension investor PGGM and with capital raised by LGIM Real Assets through its open-ended BTR fund.
"People's biggest monthly outgoings are probably their rent," says Dan Batterton, fund manager for the build to rent strategy at Legal & General Investment Management. "We can provide a service quality… the rental sector in the UK has missed that for decades. There hasn't been a culture of high-quality service in the historical, piecemeal private-rental sector."
Batterton cites greater control over an asset as one of the biggest attractions of BTR. "We're in control of the build quality, the sustainability quality of the schemes, we can design the apartments and the apartment mix," he says. "We've chosen to not compromise and so we started our portfolio from scratch."
Other activity includes Barings' first investment in UK PRS. Barings bought an existing BTR development in Liverpool from real estate manager Moorfield Group for £46.8m in October last year. Barings quickly followed the transaction with its second investment in UK PRS in November – the acquisition of a site in Manchester to build a 280-apartment complex. The £57m development was a joint venture with property development and investment company Glenbrook.
The deals followed a string of BTR deals financed by Barings, including a development in MediaCityUK in Salford, Greater Manchester, in February last year. A £34.7m loan provided by Barings Real Estate Advisers enabled US firm Atlas Residential and IP Investment Management (IPIM) to buy a £55m development.
Plans to control London rents
A statement from the Mayor of London, Sadiq Khan, in January raised questions about the viability of PRS in the long term. It said he would develop a "blueprint for stabilising or controlling private rents in the capital", as part of a broader effort to help the 2.4m renters in London.
His office said that between 2005 and 2016, average private rents in the capital increased by 38% and that the average private rent for a one-bedroom property in London had grown to more than the average price for a three-bedroom property in every other region in England.
The statement followed years of talk of rent control in the market and after arguments from Khan that the government "should radically overhaul the laws for private renters, which he believes are unfit for purpose". The mayor has no powers to implement rent control in London himself.
Asset managers feel they already offer their tenants the security rent control aims to provide.
"The phrase 'rent contol' is toxic in the investment market," says Batterton. "What's being proposed is longer leases and linking rent movement during that lease to inflation. That's what most BTR providers do anyway… We're trying to self-regulate and offer something that's better than what's being proposed – delivering a better proposition and inflation-linked returns to our pension funds."
Scott says: "The majority of institutional investors would be delighted to have tenants remain in their units for longer periods of time. The natural movement now is towards offering three-year tenancy agreements.
"Any dislocation of that brought through legislation would make it less attractive… If we see further intervention, there is a strong possibility that investors may become alarmed and we revert back to a 1960s' view that institutions may turn their back on the market again – just as they are getting going."
Weinstein says: "However, rent control exists in the US and Germany, which are two mature multifamily rental markets, and this has not deterred investors. If anything, caps on rental increases allow for more accurate income-stream assumptions and more informed underwriting. In short, investors still have appetite and operators just need to readjust their strategies to maximise yield."
Global housing: Going up, and up
1

2

3

4

5

6

7

Currently reading

UK housing: What crisis?

8

9

10