The New York-based build-to-rent specialist was one of the first movers into Australia. Florence Chong speaks to Keith Lucas
In 2015, when what were to become known as build-to-rent (BTR) assets had hardly appeared on the horizon of Australia's property industry, the US multifamily player Sentinel Real Estate bought its first three BTR sites in Perth, Australia.
It was a bold decision in more ways than one. The New York-based investor was becoming a first mover, embarking on a speculative project and choosing to base in Perth at a time when domestic and foreign investors traditionally headed for Australia's east coast.
Keith Lucas, managing director responsible for Australia, says: "One reason we ended up in Perth was that the sites were part of a revitalisation project by a Western Australian government agency. We had open discussions with them on our concept, and there were alignments between the agency's goals and ours."
The site in Subiaco, 3km from Perth's CBD, has in its catchment area schools, hospitals, shopping centres, parks and beaches. "Underpinning that, land prices in Subiaco were attractive. Perth was then just coming (out of) a market downturn," says Lucas. "It all lined up with so much of what we do back in the [US)."
Lucas, an architect by profession, in December 2020 relocated from New York to Australia to help the business grow. Australia was Sentinel's first significant offshore expansion. "We felt comfortable that we could be first-mover in this space and do it effectively, despite going so far afield geographically," he says. "The product we were going to develop was, in fact, well within our comfort zone."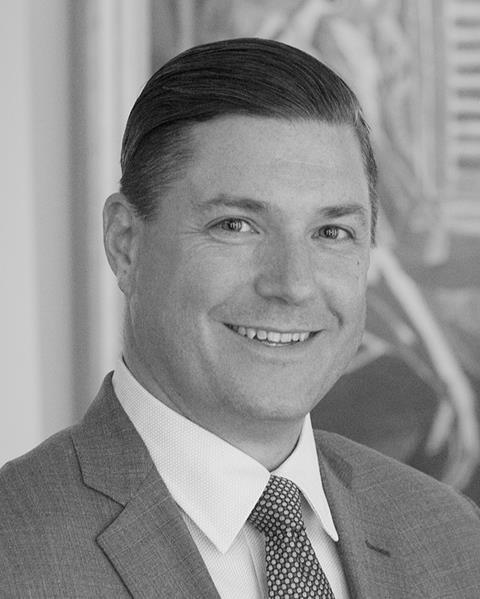 Sentinel's first BTR block, known as Element 27, opened in 2019 and is fully occupied. There is also a waiting list of tenants for a recently completed building opposite Element 27.
Sentinel has purchased a fourth site in the Perth beachside suburb of Scarborough and has started work on a project in Melbourne. "We are actively engaged at the acquisitions phase in Melbourne Sydney and Brisbane," Lucas says.
Over the next five to seven years, the company plans to invest A$1bn (€677m] to build a portfolio of up to 5,000 BTR apartments. The first four assets are held in a fund backed by UK fund manager Federated Hermes Real Estate.
The Sentinel business, started by the late John Streicker 50 years ago in New York, now manages about 26,000 multifamily apartments across the US. It has also expanded into Europe. Sentinel counts Australian superannuation funds among its investors in its US business.
Lucas says it was through regular visits to clients in Australia that Sentinel executives, including company president Michael Streicker, spotted an opportunity to build in Australia.
"We looked at Australia in terms of economic and population growth and, through our visits, we have closer view into the rental experience here in Australia. That gave us the idea of bringing residential for multifamily investment opportunity to this country," Lucas says.
"We saw that rental products were producing a really sub-optimal outcome for investors as well as renters. We thought we could bring a significantly better approach with a professionally managed and institutional-based strategy of residential for rent.
"Culturally, we share so many similarities with Australia. However, the build-to-sell market in Australia means the local design and construction delivery methodology is geared towards this product. We've had to adapt and create new ways of doing things to deliver BTR product.
"As a long-time owner, and someone who was bringing in an asset class that did not exist here, we really needed to ensure that we are creating a product that offered durability, viability and value over the long term."
Sentinel oversaw its projects from start to finish, incorporating what Lucas calls "lessons" learned from its US multifamily experience into the development process in Australia.
Sentinel continues to refine its Australian platform, and, over time, may have to tweak its services to better suit the taste and expectation of its Australian tenants.
While debate continues on whether the Australian tax system discriminates against BTR, Lucas's diplomatic response is that a more friendly system would help this asset class grow. "We underwrite these deals based upon our 50 years of operating and owning them in the US," he says.
"We have a realistic approach. Most importantly, we have the infrastructure, policies and protocols to operate these buildings efficiently to achieve occupancy levels that make a viable business."
Europe's living real estate sector comes of age
1

2

3

Currently reading

Sentinel: New York firm that spotted a BTR opportunity in Australia

4

5

6

7

8

9

10

11

12