Japanese multifamily is the main target of institutional capital flowing into Asia-Pacific. Florence Chong reports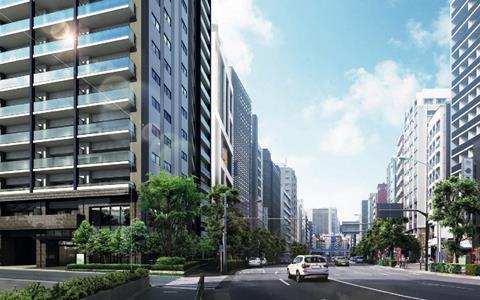 As JLL noted in a recent study, by 2030 one-third of all global direct investments in real estate will be made in the living sector – and Asia-Pacific will be a beneficiary of that trend. The number of transactions over US$5m (€4.7m) across the world tell the story. JLL research shows that US$5.2bn in multifamily transactions took place in Asia-Pacific in 2021, compared with US$314.5bn in the Americas and US$71.4bn in Europe.
The living sector last year became the most liquid asset class globally, says Shawn Lambert, manager, global capital market research and strategy at JLL. Investment in living will rival volumes deployed in traditional commercial real estate sectors, including office, over the next decade.
For investors looking to invest in multifamily in Asia-Pacific, the first route is invariably Japan, which is home to the region's most mature and largest market, now attracting billions of dollars of investment each year. The only other country with an emerging institutional-grade multifamily residential market is Australia. Elsewhere in the region, countries mostly have markets dominated by build-to-sell activities and limited availability of institutional product.
Lambert says: "As institutional inventories increase and the living sector further globalises, investors are poised to geographically diversify across Asia-Pacific." He says: "Singapore, Hong Kong, China and South Korea offer tremendous opportunity. With that said, mature domestic markets and barriers to entry dampen cross-border capital flows."
Japan and Australia are experiencing the "most pronounced appetite" for living product in Asia-Pacific, Lambert says. Development pipelines are growing, pools of capital are deepening, and returns are going to be more stable in these countries than in other Asian markets.
The markets in China, South Korea, New Zealand and India are less mature, with uncertainty around regulations, development and investment weighing on activity. "But these markets have tremendous demographic trends, robust economies and a need for more housing," says Lambert. As such, first movers could enjoy "considerable capital appreciation returns".
For now the focus of global investors is on Japan. Blackstone, Allianz Real Estate and M&G Real Estate come to mind, each holding sizeable portfolios. Singapore-based Ascott Residence Trust, US investors JPMorgan Asset Management and Heitman, and the UK's Grosvenor Group have also secured toeholds in Japan's living sector.
Chris Heady, Blackstone's chairman of Asia-Pacific and head of real estate, Asia, says: "Blackstone has invested significant capital around the world to offer high-quality homes with best-in-class management. In Asia, we have focused on urban areas in Japan and Australia, where there's huge demand driven by the migration of young professionals. Through our development projects, we have added to the supply of professionally-managed homes and will strive to maintain them to the highest standards."
Blackstone executed the largest real estate deal of 2020 when it bought 11,000 rental units across 220 apartment buildings from Anbang for ¥300bn (€2.2bn) – a portfolio it had sold to the Chinese insurer three years before. It has continued to grow the portfolio and last year acquired 38 residential assets in Tokyo and Osaka.
Meanwhile, Allianz Real Estate has emerged as one of the leading foreign investors in Japan, holding a multifamily portfolio valued at about US$1.8bn. It owns 6,000 apartments spread over more than 130 apartment blocks located mainly in Osaka and Tokyo.
Residential accounts for about 7.5% of the Allianz Real Estate Asia-Pacific property portfolio, says Danny Phuan, head of acquisitions for the region and head of China. "We are putting a lot of money into one market. This goes to show just how important residential is."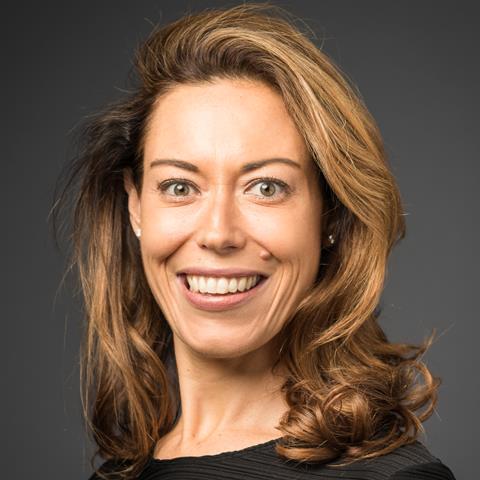 In December, with two institutional investors, the Allianz Real Estate Asia-Pacific Japan Multifamily Fund I was launched. When fully invested, the platform will have an investment capacity of US$2bn in gross asset value. In March, the fund bought its first assets in Japan, a portfolio of 12 buildings in Tokyo for about US$90m.
"Our residential portfolio generates a stable, strong cash yield of 5-6%," Phuan says. "Logistics used to deliver better cash yield, but given cap-rate compression, return from residential now has a slight edge on logistics." Returns from residential are also better than cash yields from office, he adds.
Richard van den Berg, portfolio manager of the M&G Asia Property Fund, says: "We have allocated about US$1bn to Japan multifamily," he says, pointing to its stability, reliability of income and liquidity.
"A lot of capital is looking to invest in Japan," says van den Berg, adding that, as an early mover, M&G has been able to develop strong relationships with Japanese developers, asset managers and agents over the past decade. This network opens doors to direct investment in a tightly-held market. "It is very important that you build up relationships in Japan," van den Berg says.
In March, M&G topped up its multifamily portfolio with the purchase of 30 residential assets in Japan's gateway cities for ¥49.2bn.
Nuveen, also active in Japan, owns over 50 residential blocks through its Tokyo Multifamily Partnership, which includes investors TIAA and Bouwinvest. It also invests for its core strategy. All told, the manager has US$900m invested in Japan's multifamily sector.
"We are about to purchase eight more assets," says Louise Kavanagh, CIO and head of Asia-Pacific for real estate at Nuveen.
The real estate fund manager holds a global portfolio in multifamily of US$29.4bn, mostly in the US, accounting for 21% of Nuveen's total real estate assets under management. "We are also thinking about BTR in Australia," she says.
Nuveen is planning to expand into senior housing in Japan and Kavanagh expects to make the first acquisition in the middle of the year. She says the Japanese senior-housing sector is under-supplied and fragmented, with most of the 11,000 operators managing just one or two assets.
"Hence there are interesting opportunities for investors to create value through future consolidation of the sector, backed by long-term structural tailwinds," Kavanagh says.
Europe's living real estate sector comes of age
1

2

3

4

5

6

7

8

9

10

Currently reading

Japan: Destination number one for Asia-Pacific residential strategies

11

12