The Ireland Strategic Investment Fund (ISIF) has been proposed as an anchor investor in a new mixed-tenure Irish housing fund run by Urbeo Residential.
The Dublin-based property manager plans to raise between €300m and €400m to expand its investments in the country's private rented sector (PRS).
Urbeo said it was focusing on providing rental housing for low- and middle-income households in Dublin and other Irish cities.
"Subject to certain conditions being met, it is proposed that ISIF will be an anchor investor in the planned scaling up of the fund, with capacity to commit up to €100m on a co-investment basis," Urbeo said.
Felix McKenna, chief executive of Urbeo Residential, said: "We are providing the first opportunity to invest in scale in European-style rental developments in Ireland, the type of which are long overdue in a market that has seen extremely rapid increases in residential rents in recent years."
McKenna, a former senior asset manager at Ireland's National Asset Management Agency, a government-backed body launched in 2009 as part of the country's response to the global financial crisis.
Deutsche Bank and Goodbody Stockbrokers have been appointed to advise on the fund raising, which will target institutional investors seeking long-term stable returns.
Urbeo defined "European-style renting" as a model whereby people can rent securely with long-term tenancies.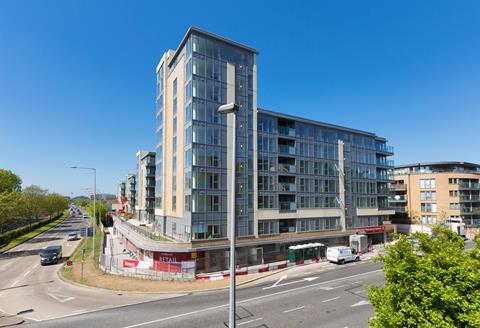 The manager said it had fully let the 131-unit New Bancroft development, its initial pilot scheme in Tallaght, County Dublin. It was acquired last July for €33m, in an investment backed by ISIF and other investors.
Urbeo is targeting a dividend yield of 4.5-5% and levered internal rate of return of 8-10%.
ISIF is a sovereign development fund mandated to invest on a commercial basis to support economic activity and employment in Ireland, and currently has €8bn under management.
Urbeo said it recently signed a strategic relationship agreement with Glenveagh Living, a unit of Irish homebuilder Glenveagh Properties.
Under the deal, the two firms will work together on the sourcing, acquisition and development of residential projects, with Urbeo acting as a potential acquirer of the developments.