Can China's residential sector become an established market for global institutional investors? Florence Chong reports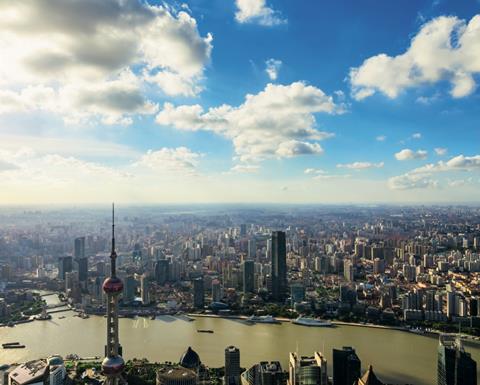 China has an affordable rental market and institutional-class rental housing, says Henry Chin, head of research for Asia-Pacific at CBRE. It is the latter that is attracting foreign investors, especially since the central government has introduced incentives that encourage development of residential-for-rent projects.
There are three types of players in the Chinese rental housing market: Chinese developers; operators who sublease apartments for rent; and hotel operators that are converting underperforming properties into multifamily apartments.
Some industry estimates put the potential size of the Chinese residential housing market at around US$77bn (€73.3bn). But Chin says it is not possible to "get a handle" on the numbers. The Chinese market is opaque, he says, with information on transactions hard to come by.
Foreign investors led by Warburg Pincus, (which in 2017 purchased the Chinese property company, Nova, and also runs Mofang, a residential rental business), and Greystar are both active in the Chinese market.
Singapore's sovereign wealth fund GIC acquired a minor stake in Nova in 2018 and then proceeded to launch a RMB4.3bn (€617m) rental apartment platform in China. GIC also has a joint venture with a Chinese developer, the Hong Kong-listed CIFI Group, to operate a US$570m long-term rental apartment investment platform.
Canada's CPP Investments in 2019 ploughed US$817m into the Chinese group, Longfor, to invest across tier-one and tier-two cities via developments, acquisition and master-lease of commercial assets to be converted into rental housing.
Charles Ma, Greystar's managing director for Greater China, says the first of two projects have been executed in Shanghai. The first building, with almost 500 apartments, is being leased; the second, with some 600 apartments, is under construction. "Leasing has bounced back since 2020," Ma says. "Rents in Shanghai have risen 15% a year since we launched our building."
Greystar's strategy is to cater to the upper end of the market – mature white-collar professionals and expatriates – and then to move towards the larger middle market.
"The rent in our next project will be around 25% lower than in our first project," says Ma. "We plan to move towards the mass market as our local brand and capabilities strengthen. However, Greystar buildings will carry a 10-15% premium in rental versus surrounding projects because of our approach to programme amenities and design the product for renters."
Greystar first entered China in 2017, but the outbreak of COVID-19 and economic upheavals slowed its programme. "Overall, we set out to follow institutionalisation of the sector," says Ma. "We continue to learn more, and work with the government to further develop the multifamily sector.
"If you were to ask me four years ago for details of government policies in regard to rental housing, I would have been able to provide general directions, but few details. Over the last four years, in conjunction with the government, we've worked out a lot of these parameters and executable policies. Today we are much more confident of the market than four years ago."
Greystar launched its China Rental Housing Fund in 2019, raising US$550m from three anchor investors – Dutch pension asset managers APG and Bouwinvest, and Wisayah, the investment arm of Saudi Aramco. Ma expects, given the current pace of progress, Greystar assets under management in China to exceed US$1bn in the medium term.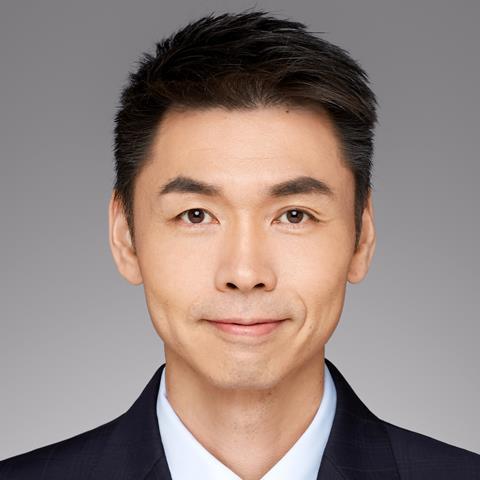 Funlive Holdings, a subsidiary of China SCE Group, now manages close to 40,000 rental apartments and aims to raise that number to 200,000 by 2025. Funlive's CEO, Keith Chan, formerly Macquarie Group co-head of China and head of Greater China real estate, says the Chinese residential-for-rental market has taken off over the past decade under what he calls a "master-lease model".
"Many of the first movers started by leasing buildings, mostly from state-owned enterprises, to run as rental rooms, aiming for the lower end of the mass market," he says. "But these operators focused on growing the size of the companies."
Chan says a subsequent explosion in the number of operators led to increasing operational costs, resulting in many of the rental companies hitting the wall in 2020.
China SCE took a different 'asset-heavy' approach when it started Funlive in 2017, allocating some of its development pool for rent. Its model is closer to that of Greystar, and far removed from the strategy of China's first generation of residential rental companies.
Chan, who is a minority shareholder in Funlive, has since launched platforms with global investors, including Hong Kong-based Gaw Capital, a Middle Eastern sovereign wealth fund and US-based investment group Proprium, to grow the business. The partnership with Gaw Capital has developed two assets.
Additionally, Funlive recently received a separate account from KKR to develop 3,000 rooms on a site bought from China SCE near Beijing New Airport.
Chan is focused on deploying capital from the Proprium partnership and is working on a new venture to be launched later this year. "We have not decided on the final target, but it will be bigger than our last joint venture," he says.
Multifamily developers are benefitting from the fallout in China's real estate market. Over-leveraged Chinese developers are offloading sites which previously may have been unavailable. "We have, right now, a site under exclusive due diligence and we are looking to lock up two more sites over the next couple of months," says Ma. "Our plan is to focus on Shanghai. It is better to have five or six buildings in one city than to have them spread out over five or six cities. But we will look to other tier-one cities in the near future."