Institutional investors are increasing their exposure to the residential sector. Rachel Fixsen asks six investors and advisers what the attraction is



Bill Hughes
L&G Investment Management
• Sees big structural gap in supply of residential property
• Exposure to sector includes lending and sale and leasebacks to social housing
The fundamentals of the UK residential property market makes the sector an attractive source of investment return, according to Bill Hughes, head of real assets at Legal & General Investment Management (LGIM).
"There is a serious structural shortfall in supply, the demographics are supportive, and as the sector emerges as an institutional asset class there are attractive pricing opportunities on offer," he says.
LGIM has, so far, stuck to the UK for its residential investments, where Hughes says there is enough opportunity for the company to deploy capital through forward funding and development, and where the demand for new stock is unprecedented.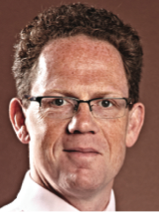 The company's exposure to residential is spread across a wide spectrum of investments. It includes lending to social housing, sale and leasebacks to social housing, lending to student accommodation, forward-funding student accommodation new build, funding build-to-rent, acquiring and forward-funding care homes, as well as buying house builders.
"We have invested more than £2.5bn (€3.5bn) in the past three years, and have a pipeline of 29,000 homes and 17,600 student accommodation units," he says. Compared to other types of real estate, he accepts there is more intensity in residential ownership, with the absence of fully repairing and insuring leases.
"But it is still possible to create sustainable long-term income at an appealing yield on cost," he says.
"With appropriate due diligence, it is possible to mitigate the risks of investment. Identifying the right form of tenure for a given location is important, as it is to have appropriate professional advisers."
The proportion of residential real estate in portfolios can vary between zero and 30% at the moment, depending on investment constraints, desired return and investment time horizon, and risk appetite, Hughes says. "[But] proportions are expected to increase as the sector becomes more mainstream," he says. "Residential offers strong diversification benefits."
On average, residential will outperform commercial over the long term, he says. "Income producing residential is less cyclical and the sector stands to benefit from a supply-demand imbalance."



Christopher Down
Hearthstone Investments
• Institutional activity can grow rapidly during next two to three years
• Overseas investors have made in-roads into the UK private-rented sector
Christopher Down, chief executive of Hearthstone Investments in the UK has seen interest from pension funds and other institutional investors grow significantly. He cites Islington Council Pension Scheme's investment into the TM Hearthstone UK Residential Property Fund as well as the decision by Falkirk Council to invest £30m in the Cornerstone Hearthstone's Housing Fund for Scotland.
"We have also seen the launch of the M&G UK Residential Property Fund and a very public commitment from L&G to invest hundreds of millions of pounds in the private-rented sector (PRS)," Down says. Invesco Real Estate has been active in the sector, as has the Greater Manchester Pension Fund, with the Barking & Dagenham scheme looking to allocate to social housing, he says.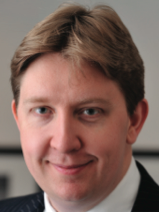 Overseas investors such as Ivanhoé Cambridge investing with Residential Land, and Akelius from Sweden, and Patrizia Immobilien, have been making in-roads into UK PRS, he says. "With continued government support, supply shortages, a recovering economy and the continued absence of historic barriers to entry, we believe institutional activity can rapidly grow in the next two to three years."
Down says volatility is historically low in the residential sector compared to commercial property. The standard deviation of the return on the firm's TM Hearthstone UK Residential Property Fund was 7.47 from 1994 to 2013, compared with 9.66 for commercial, he says. On the other hand, he says, the total return from residential property over the period was 10.77% compared to 8.3% a year for commercial.
"Liquidity risk should never be discounted, although different tenures offer very different liquidity," he says. "Social housing is long-term in nature, but with a strong covenant from housing associations and inflation-linked income. "PRS can be much shorter-term due to assured short-hold tenancy agreements allowing the fund manager much more flexibility to realise gains or reconfigure the portfolio."
Political risk to the sector, for example the introduction of rent controls, is a factor. So is reputational risk, as institutional investors are reluctant to be seen to evict tenants. "But any government in the UK will need to address the housing crisis and the growth of the PRS will continue to play a key role," Down says.



Matthijs Brouwer
Syntrus Achmea Real Estate & Finance
• Invests €4.5bn in Dutch housing with 30,000 units in portfolio
• Growing global investment demand tightens availability of opportunities
The fact that residential property has a low correlation with other classes within real estate is one of the reasons Syntrus Achmea Real Estate & Finance has such a large exposure to the sector, according to Matthijs Brouwer, senior research analyst.
Other reasons are the steady returns the sector provides, its moderate inflation hedge, the high potential for diversification across Europe, the positive outlook for real estate values over the next few years, and the stability of market conditions and limited risks.
"Syntrus Achmea invests about €4.5bn in the Dutch residential market. We are largest institutional investor in the Netherlands, with a portfolio of 30,000 residential units," he says.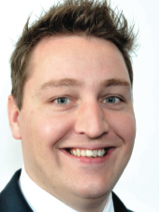 Currently, the firm is investing in 1,500 new dwellings each year. "In 2014, residential had the highest total return compared in our portfolio to commercial real estate," he says.
However, the sector does have its own specific risks. "One of the risks involved with residential is the availability of new dwellings to invest in," Brouwer notes. "This is partly caused by the increasing demand of international investors."
Last year, the investment volume of residential real estate in the Netherlands doubled to €2bn from €1bn a year before. "The increase in the investment volume is for a large part caused by the investment pressure of German, Asian and Anglo-Saxon parties, partly because of persistently low interest rates they are seeking for return, and thereby accept the higher risk of investing, as compared with bonds.
"As a consequence investors searching for yield have to move up the risk curve, searching for value add or even opportunistic investments to meet up the demand for residential investments," he says.
It then becomes necessary for them to develop real estate – buying obsolete office buildings to transform in residential units – which automatically means a higher risk profile, he says.
"On the other hand, since 2014 the Dutch housing market has shown a recovery in house prices and number of sales," which means, says Brouwer, a clear diminishing of the risks in the sector.



Michiel de Bruine
Bouwinvest
• Now has 40% in residential through Dutch Residential Fund
• Sector to emerge as cross-border real estate asset within Europe
"Residential is a very stable and low risk investment for our institutional clients," says Michiel de Bruine, head of asset management residential at Dutch investment manager Bouwinvest. "The long-term rental income streams it generates are well matched to the long-term liabilities of pension funds with the added advantage of being index-linked as an inflation hedge," he says.
Bouwinvest, which has been investing in residential property since the 1950s, has €2.7bn or 40% of its total real estate assets under management within the Dutch Residential Fund. The fund is the Netherlands' largest unleveraged single residential investment fund, de Bruine says.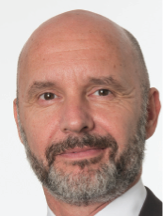 The investments within the fund have low levels of volatility, partly because they are unleveraged, but also because they are diversified by rental sector, geographic region, tenant type and rental price levels. Also, they are located within the largest urban centres in the Netherlands, where supply is limited relative to rising demand.
"As everyone needs a home and the fundamentals of the residential market in the Netherlands are swinging strongly towards renting in the liberalised sector where Bouwinvest operates, we think the risks in this sector will remain low for the foreseeable future," he says.
De Bruine says residential property in Europe is emerging as a truly cross-border real estate asset class, and this should allow for interesting portfolio diversification strategies.
"Of Germany and the UK, the Netherlands stands out as probably the biggest investment opportunity of all and this has not gone unnoticed by international investors," says de Bruine. "Dutch house prices are starting to rise again after six years of decline and this upward trend will be supported by extremely positive fundamentals, notably urbanisation – with population and household growth continuing in the main cities – and low levels of residential stock supply relative to demand."
Another factor that will drive investment market dynamics is increased controls on mortgage lending, combined with the government's liberalisation policies for the private-rented sector, he says.



Peter Mering
Danica Pension
• Active in construction projects in Greater Copenhagen and Aarhus
• Still replenishing residential stock after selling off in overheated 2007
Danica Pension is active in residential property investment, with most of its exposure to the sector coming from its own developments in Denmark, according to Peter Mering, head of real estate at the Danske Bank subsidiary.
"We have about 2,000 units in various stages of planning and construction in Greater Copenhagen," he says. Additionally, the pension fund has signed contracts to build another 175 units in Aarhus, and 500 student units in the capital.
"Residential is a sector we are very interested in. However, we sold off our existing stock in 2007 when the market was very hot and prices got exuberant," says Mering. "We are under-allocated at this time and we are trying to replenish our stock by adding a lot of residential.But we are not too enthusiastic about buying existing stock because there is quite a lot of potential in developing yourself."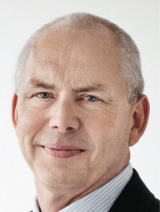 As Denmark's second-largest commercial pension provider, with around DKK44bn (€5.9bn) in overall investable assets, Danica Pension has the size to handle development risk, Mering says. "When you have managed it many times, then the risk decreases somewhat."
It is also important to have long-term relationships with developers that have enough equity not to go bankrupt, he says.
The pension fund is currently re-evaluating its target allocation for residential property within the real estate portfolio, says Mering. He estimates the allocation could end up being set at between 20% and 30%.
While current residential investment is mainly domestic, Danica Pension is interested in developments elsewhere, he says. "We are investing in the residential sector within US investment fund Gables Residential, which has a large stock of residential units and a healthy pipeline," he says.
Gables Residential is managed by New-York based firm Clarion.
As well as this, Danica Pension has invested in student housing in the UK via Unite, and is interested in looking at other residential opportunities in major cities internationally.



Sylvain Fortier
Ivanhoé Cambridge
• Increasing residential exposure to 12% from 8%
• Chooses big cities in US, Canada plus London and Paris
Ivanhoé Cambridge, the real estate arm of Canadian pension fund Caisse de dépôt et placement du Québec, has plans to increase its exposure to residential by around four percentage points, as it sees rental demand remaining solid in the future.
"We started off with 3% in residential – all within New York City – back in 2011, and today we are up to about 8%," says Sylvain Fortier, executive vice-president and chief global investment officer.
"We are looking to go towards 12% – maybe slightly more depending on how the rest of the portfolio grows."
While Ivanhoé Cambridge is focused on office and retail, in 2011 it decided to see if it could repeat the success of the multi-family properties it had owned in New York City for around 20 years.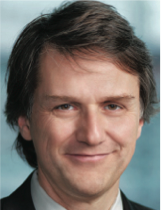 "Some of the cities we chose were major gateway markets in US and Canada as well as London and Paris," says Fortier.
The company has followed a strategy of forming a partnership with local property managers and investors in new places and building up a portfolio of rental properties. In London, for example, it has linked up with Residential Land, and in San Francisco with Veritas. Another significant partner, Greystar, is the largest multifamily operator in the US, Fortier says.
"Residential is, for us, less risky and I would say if you speak to lenders, they would say the same thing," says Fortier. "People will always need a place to live."
The downside with the private-rented sector, compared with the commercial sector, he says, is that leases typically only last for six months or a year. "However it's typically very expensive to attract new tenants for office or retail, and if you lose a tenant, that is 10 to 15% of your building, maybe more. That's why lenders will typically give their best interest rate to residential."
Fortier acknowledges that residential was never popular with institutional investors generally, partly because it takes a lot of transactions to fill a property with tenants.
But he sees this lack of popularity as an advantage for Ivanhoé Cambridge. "We like having less competition around us."