A global housing affordability crisis is deepening, as costs rise and luxury units dominate development activity. Christopher O'Dea reports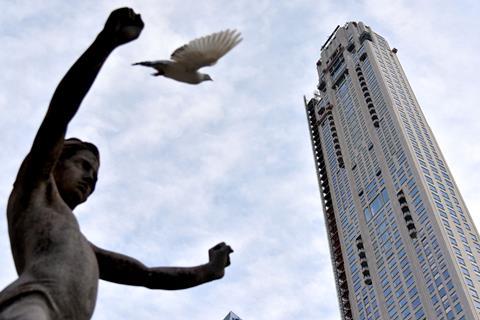 According to the International Monetary Fund (IMF), real house prices increased in most countries in the past year and, since bottoming out in 2011, global house markets have climbed steadily. The IMF's Global Real House Price index now stands above its pre-crisis level, and housing prices are increasing faster than rents in more than half of the countries tracked.
Income growth, meanwhile, has not kept pace. Over the past five years, inflation-adjusted house price gains have outpaced income growth in 18 out of 25 global cities studied in a recent report from UK-based property investment firm Knight Frank. In some cases, real incomes have fallen more than home prices, creating a similar affordability gap even in markets where housing prices are declining. In a broader analysis of 32 major cities around the world, Knight Frank found that real home prices on average grew 24% over the past five years, while average real income grew by only 8% over the period.
Housing meets the most basic needs of the population of every nation, but despite the universal need for shelter, the opportunity for institutions to invest in residential property varies widely. Some markets offer an abundant supply of large, well-constructed assets that can be financed through deep, liquid capital markets in vibrant economies that create a more or less steady supply of creditworthy tenants. Institutions can acquire these leased-up assets through transparent transactions that provide appropriate valuations for the committed capital.
To invest in housing in other markets requires institutions to accept business-model risk or development risk, in essence funding the creation of housing stock from land acquisition to design, construction and marketing of new units. The investment universe varies because housing markets remain highly dependent on national and cultural, business and legal factors – and in some cases those factors do not result in housing stock that offers the financial characteristics required by institutional investors.
In broad terms, the investment proposition for investors falls into two main segments. Major gateway cities offer the opportunity to own large, class-A apartment buildings, usually located in urban centres served by extensive transportation networks, retail and entertainment businesses and nearby high-income employment. Long a mainstay of core investment allocations, high-rise apartment assets in major cities have run into headwinds late in the current market cycle, owing in large part to rising construction costs and heavy new supply from developers seeking to generate the maximum return on their sites.
Outside of the world's major urban areas, a variety of secondary cities have become robust housing markets in the past decade. Cities such as Denver, Nashville, Edinburgh, even Madrid area are doing well economically, attracting institutional investment. In general, these are markets attract millennials and middle-class workers. There is a jobs-and-cost-of-living dynamic at work that helps employers attract talent to areas that offer a high quality of life, most of the social and municipal service amenities of large cities, and good education systems.
The housing affordability problem is unlikely to be solved soon. Cities have grown more economically powerful in the past decade as jobs and residents migrated back into walkable, amenity and service-rich downtown areas from suburbs. That is down to what CityLab co-founder Richard Florida calls a "winner-takes-all urbanism", in which cities compete to attract talent, technology innovators and employers, and other economic assets such as research centres. These clusters of people and facilities are packed together into a small number of neighbourhoods with enormous economic power, very high barriers to entry and high housing costs.
Florida, who is university professor in the University of Toronto's School of Cities and Rotman School of Management, and a distinguished fellow at New York University's Schack Institute of Real Estate, believes these trends mean that unaffordable housing is "baked into the 21st century global city".
The affordability issue is twofold. On the supply side, the overall supply of housing is not sufficient to keep up with the employment growth occurring in most cities, and most of the housing being created is new class-A property. On the demand side, many of the jobs created by urban booms are services jobs in the public and private sector, which tend to pay middle-class salaries or hourly wages, leaving those workers unable to afford the class-A units being created. In some cases, class-B properties are upgraded, and put back on the market at rents closer to the level of new class-A units, further reducing the supply of affordable homes.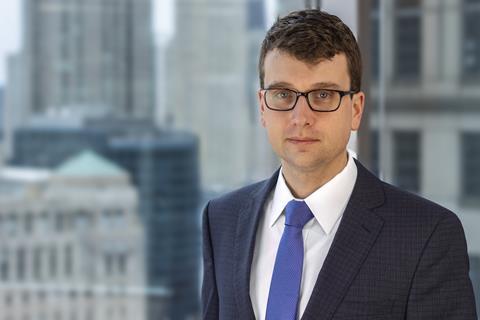 How does a city's success at attracting jobs result in a housing affordability crunch? The process is a paradox of market capitalism, in which private economic actors legitimately pursuing their respective best financial interests push the return on one asset – luxury apartments – to ever-higher levels, thereby giving investors an incentive to deploy more capital to this part of the market rather than, for example, middle-income housing that have lower prospective returns.
"Developers try to maximise the value of their sites, and they will aim to realise the highest rent they can for a given building," says Dan Mahoney, who leads multifamily research at LaSalle Investment Management.
That is to be expected. "It's unreasonable to think developers should be doing something other than maximising the value of their sites," he says. But this has resulted in a supply overhang at the top of the market in some major cities. "It is leading to a dynamic where rents aren't growing very much for super-luxury properties," he adds. Instead, there has been "a lot of upward movement in rent" in renovated buildings that were built, generally, before about 1990," Mahoney explains. "It's the older apartments that are really seeing the strongest rent growth this cycle."
A problem of price
While the affordability problem is most acute in large cities, housing is becoming increasingly expensive in a wide range of cities in the US and other markets. According to Green Street Advisors, for example, the US Sun Belt markets have become fully valued owing to the speed with which capital markets have adjusted cap rates to reflect expectations that the region will continue to attract jobs.
In some markets such as Sydney and Vancouver another price effect is at work. There, the prevalence of foreign individual buyers of condominiums has kept residential property prices high. "If a buyer's main goal is just to preserve capital, you could think about their cost of capital as being very low relative to income and total return-focused investors," says Mahoney. "It's almost like a savings account, acquired to preserve capital and maybe provide some appreciation, but it's not acquired for the income."
He adds: "Many institutional investors would not accept that kind of low return, of course, so they can end up just being priced out of those markets by foreign individual buyers. When we underwrite a property, we think about it in terms of the income it produces. When we buy a property today, we need to have an assumption about what that property's going to be worth, what we're going to sell it for, 10 years from now."
The institutional methodology of pricing a residential asset differs fundamentally from the approach used by individual buyers. "We don't pick that sale number based on growing our sale price by a certain number; the sale price is based on the income the property is projected to be generating at that time," Mahoney says. "Most of our gain will have to come from either growing income or collecting income, and almost always, we'll use a higher exit cap rate. I don't believe many individual condo buyers are thinking that way, and that can result in them being much more aggressive on pricing in the residential space."
A few years ago, prices in Vancouver and Toronto were increasing by as much as 30% year on year, but have now flattened out in response to a sales tax aimed at foreign buyers and tighter mortgage loan standards.
In Sydney, where prices have increased by nearly 90% over the past six to seven years, excess supply has resulted in the median house price declining last year to a level about 11% below the 2017 peak, according to CBRE. But prices are still beyond the reach of many potential buyers; prices remain 60% higher than in 2012, and are still about 12 times the median income, compared with eight to 10 times median income in markets considered more affordable, according to data from CBRE and CoreLogic.
The upshot for investment managers like LaSalle is that, in some markets, it has been "a challenge to acquire residential assets" that are built to generate rental income, says Mahoney. Residential property is "quite expensive, and for a developer it just makes more sense to build for-sale condos, because they're going to secure a higher price by doing that".
In the UK, LaSalle's strategy for what is termed there the private-rented sector (PRS) has evolved in response to the private-buyer dynamic. LaSalle has sought opportunities outside London where there is less direct competition from capital focused only on capital preservation.
It would seem logical to assume that housing – the most necessary form of property – would present investors with the most widespread universe of opportunities to put their capital to work across all countries. But this is not the case.
"The most interesting feature of the residential sector is just how much difference there is between countries when it comes to the institutional ownership of multifamily rental property," Mahoney says. "It comprises a very small portion of institutional investor portfolios today in many countries."
"The outlook for residential property markets around the world varies significantly. One of the attractive aspects of multifamily is that it's not really viewed as being in the cross hairs of the disruption trend"

Colin Bell
The share of apartment property in country benchmarks varies widely. In the UK, apartments comprise less than 3% of the index. Penetration of apartments is a bit higher in Canada, at 11%, and reaches 17% in Germany and 16% in Japan. The US market is composed of 25% apartment property, while in the Netherlands and Switzerland apartments account for about half or more of those indices.
Much of the strength in secondary markets stems from the growth of the digital economy, with tech companies seeking lower wage levels and housing costs for expanding workforces. Most often viewed as the source of disruption in the retail property sector and booming growth in industrial property, technology has enabled the rise of lifestyle locations such as Boulder, Colorado, where Google has built a large presence.
Tech companies seek locations near universities, while technology itself enables financial and other services firms to relocate staff for functions that do not need to be performed in gateway cities, such as Wall Street back offices or online banks such as Marcus By Goldman Sachs, which offers loans and deposits through the Goldman Sachs Bank branch in Salt Lake City, Utah.
Such macroeconomic trends underpin residential property markets globally. Currently, the major difference between US and other markets is that there has been softer economic growth in non-US markets. But lower interest rates have made financing more readily available, which has made housing attractive despite softer demand. "The outlook for residential property markets around the world varies significantly," says Collin Bell, managing director and client portfolio manager at Goldman Sachs Asset Management. In Europe and the UK, there is significant concern with respect to Brexit, although Ireland's market has been strengthened by the belief that the country will be a beneficiary of Brexit. Germany's residential market consists of highly regulated assets that perform well, based on healthy fundamentals.

In Asia, residential property involves a dose of business-model risk, as the predominant approach to generating returns in the sector is to buy land, develop and lease an asset and then sell the whole project, rather than to create income-generating commercial property for ownership.
While the opportunity for institutions to invest in housing varies markedly around the world, the multifamily residential sector is unlikely to be disrupted by the technology innovation that is transforming retail and driving changes in offices, says Bell. "One of the attractive aspects of multifamily is that it's not really viewed as being in the cross hairs of the disruption trend," he says. "It truly is the most necessity-driven form of commercial real estate, and I think investors take comfort from that. Ultimately, you just need a place to rest your head."
Global housing: Going up, and up
1

Currently reading

Global housing: Going up, and up

2

3

4

5

6

7

8

9

10