The case for pan-European residential strategies is building momentum. Jennifer Bollen reports
On the same day in March that the UK delayed its departure from the EU, Invesco Real Estate executive John German found himself also unable to leave the continent as soon as he had hoped. While sharing views on residential property with colleagues in Paris, his train journey back to London encountered major disruption – and detoured to Brussels.
However, German's conversations across the Channel had a polar opposite agenda: how to further access the European market. "It's having a clear focus to say, 'where are our target markets, how can we deliver?'"
It follows a report published in October last year by Patrizia Immobilien that showed a surge in appetite among investors for European residential real estate. It said every fifth euro of investment in European property was in the broader residential sector – a more than 50% increase over the past 10 years.
With that, interest in pan-European strategies appears to be growing. Aberdeen Standard Investments is among those leading the charge. It launched its first pan-European fund aimed at residential property in April 2018, describing it as the first open-ended vehicle of its kind. It won support from cornerstone investor Pensioenfonds Metaal en Techniek (PMT) and its adviser,
Dutch asset manager MN, raising more than €350m from eight investors in the Netherlands, Switzerland, and Luxembourg. It plans to raise more than €1bn in the next five years to target the private-rented sector.
In the year to March, the fund committed about €550m and invested in about 1,800 dwellings. It has raised €405m of equity.
In February, estate manager Redevco hired residential specialist Nick Jopling to its residential investment committee. The appointment followed news in December that Redevco would break into residential property in selected European countries with a €500m fund.
It will initially target deals in the Netherlands and Germany, with Spain and the UK as second-tier markets. The firm said in a statement in February: "An estimated 70 million people are projected to move to Europe's leading cities over the next 30 years."
In October, the core pan-European strategy at Invesco Real Estate secured its first residential deal, in Germany. The €3.7bn programme bought a 22,600sqm residential complex from LBBW Immobilien Development for an undisclosed sum.
Furthermore, Jeroen Reijnoudt, Principal portfolio manager at MN, says he has spoken to four investment managers that are aiming to launch open-ended residential funds with a pan-European approach.
MN expects to commit €400m to €600m to European real estate funds this year, he says. Residential will account for 10-20% of the total.
Pan-European residential is not a new concept – a spokesman for Patrizia says the firm's history of investing in pan-European real estate, including some residential property, goes back about 40 years.
The firm does not disclose the breakdown of its funds but Marcus Cieleback, chief economist at Patrizia, says it manages multiple pan-European residential funds and pan-European funds that include residential in their investment strategies. In total, it has about €9.5bn of residential assets under management.
Meanwhile, March figures from MSCI show significant investment in residential European property already – it accounts for 58% of real estate portfolios of Dutch institutional investors that benchmark themselves against MSCI. Switzerland-based investors follow with 49% and those in Finland with 44%. For UK-based investors, this figure falls to 7%.
There have been clear barriers to growth, including multiple currencies, jurisdictions and nuances of local markets.
"It's difficult to find the right pan-European fund investment opportunities," says Reijnoudt. There are still only a few funds delivering these possibilities, so there is not a lot to choose. We do expect this number of funds to grow."
Marc Pamin, manager of the Aberdeen Standard Pan-European Residential Property Fund, says: "There is a large potential market. However, the barriers to enter this successfully are quite high, hence the competition should be limited."
Nick Pink, managing director and head of real estate fund management at Barings, attributed the increase in appetite for residential largely to scarcity of suitable investments in other asset classes and partly to falling yields in commercial property.
"Interest in the residential sector has grown considerably over the last five years, due to a combination of factors including structural and legislative changes, demographic pressure and growing institutional acceptance of the sector as a viable long-term investment medium," Pink says.
German says: "Investors are becoming more aligned to the opportunities residential, as an asset class, can give them in a well-diversified investment portfolio."
Interest in residential real estate has grown significantly in the past two to three years, according to Cieleback. "The role of residential in a broader portfolio is that of the 'stabiliser'," he says.
The comments follow a 2019 outlook report published by CBRE, which says residential investment across Europe had reached €35.8bn in the year to the third quarter of 2018 – a 21% increase on the same period in 2017. It expected investment this year to be even higher.
CBRE says high demand and a robust economic backdrop would mean broadly positive prospects for the housing market prospects across much of the continent. It adds that favourable credit conditions and strong investor demand would continue to fuel capital value growth and that, "with tenants spending an average of 25% of incomes on rent, headroom exists for most markets to be able to deliver further rental growth".
The pan-European challenge
For Patrizia, the opportunity is right across the region, rather than purely in traditional country-specific funds. Its report says residential investments were being made "in a truly pan-European context and well-known megatrends" – ageing populations and more urbanisation combined with the search for income-producing assets.
Aberdeen Standard Investments cites low supply and high demand for high-quality residential property in "leading cities" as the fundamental drivers of the European residential market. Specifically, it will buy existing housing blocks and fund the development of new stock to build its portfolio.
Meanwhile, it has the provision to invest a quarter of the portfolio in other types of housing, such as student accommodation, nursing and retirement homes. It will target a 5-7% net return, with a 3-4% income element a year.
Pamin says the Aberdeen Standard Investments fund would seek deals in cities benefiting from "positive demographic growth, job creation, education, leisure and a generally good infrastructure. The imbalance of demand versus supply in residential due to urbanisation is really driving the need for modern and affordable inner city housing".
CBRE says established markets such as Germany and the Netherlands would continue to enjoy strong demand – investment increased by 38% and 77% respectively in the year to the third quarter of last year. Germany accounted for most European investment at 40% in that period but investors continued to migrate towards emerging residential markets, which CBRE expected to take more market share.
A single fund with the ability to invest across multiple markets, currencies and jurisdictions is an appealing proposition, but is it truly possible?
Sound understanding of local markets is crucial to succeed in a sub-sector far more versatile and nuanced, and less transparent than commercial real estate.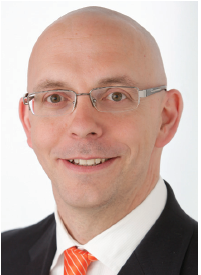 "The attractions of lower volatility, strong diversifier effects and favourable long-term demand-and-supply dynamics need to be set against the manager's ability to identify the most attractive markets, source and effectively manage complex assets to deliver the potential performance," says Pink. "This has to favour platforms with real local operating capability."
Pan-European vehicles typically stick to the single currency or currencies pegged to the euro, such as the Danish krone, which has operated on a fixed-exchange-rate basis for more than 30 years.
The euro-denominated Aberdeen Standard fund has exposure to different currencies, says Pamin. It gives investors a monthly currency report that they use to hedge currencies to their euro investment in the fund.
Then there are the issues of multiple tax regimes, languages and local market characteristics.
"Pan-European residential investing is really only possible if you have presence in those countries and cities in which you intend to invest, otherwise you will struggle," says Cieleback.
Once a manager has overcome those hurdles, it needs to find enough deals across the region for diversification. How much capital does it need to put to work in each country? Is €100m enough? A firm could easily find itself more than €500m committed before it approaches a true geographic spread.
In fact, Aberdeen Standard Investments said last year that it would deploy up to half of its pan-European fund's total capital in Germany, with the remainder invested in cities in western Europe, including the UK.
"There are enough mature markets in Europe for these funds to find the right assets, the question is more if new funds get enough size to offer advantages of scale and be competitive," says MN's Reijnoudt.
Meanwhile, at the time of writing this article in late March, the Brexit process remained in disarray. Ultimately, European residential managers still see fundamental reasons to invest in UK private -rented sector and build-to-rent schemes, regardless of Brexit, says Patrizia's Cieleback.
The real impact will derive from un-hedged sterling for euro-denominated funds, says Pamin.
"Other than that, Brexit's impact will have a lesser impact to the kind of assets we acquire or develop," he says. "We target the good-quality middle market, mainly for the local and domestic population. After Brexit, the UK will still be a country with 65m population and these people still migrate to the cities and thus have demand for appropriate housing."