The superannuation fund has quickly built up a A$3bn living portfolio, outgrowing its domestic market. Florence Chong reports
Over the past five years, the A$155bn (€105bn)superannuation fund Aware Super has steadily rotated its capital from older office stock and retail into newer opportunities, particularly the living sector.
Aware Super has streaked ahead of its industry peers in Australia, accumulating a living portfolio valued at A$3bn (€2bn) in Australia, Europe and the US, representing 30% of its A$10bn real estate portfolio.
Damien Webb (pictured), deputy CIO at Aware Super, says investment will continue to grow in line with the growing fund. "We are now one of the largest, if not the largest, BTR operators in Australia. We have about A$1bn invested in BTR projects in Australia to provide affordable housing to essential workers."
Webb, who is also head of real assets, says Aware Super's collection of more than 1,000 homes across Australia is held in its essential-worker affordable housing portfolio. Australian affordable housing, he adds, is a priority of the fund.
From investing in apartment blocks bought from distressed developers, the Sydney-based superannuation fund has morphed into a fully-fledged developer, with projects in Sydney, Melbourne, Canberra and Perth.
In 2017 – when it was called First State Super – the fund entered the residential sector. Its first investment was a regional retirement village business in New South Wales called Oaktree Retirement Villages, which runs 1,500 retirement units.
Last year, Aware Super bulked up its retirement living portfolio, buying a 25% stake in the Lendlease Retirement Village Trust. It increased the stake again to 49.9% in March. The retirement business, which has 75 villages, home to 17,000 retirees, is the biggest operator in Australia. The investment cost Aware Super A$940m, and the super fund is now the largest investor in Australia's retirement living sector.
Alek Misev, Aware Super's senior property portfolio manager, says the fundamentals of the sector are very strong – underpinned by the ageing demographics in Australia, UK, US, Spain and Japan. All these will require more retirement living as their populations age.
Australia is proving to be a small market for the fast-growing super fund, with Aware Super's funds under management tipped to reach A$250bn by 2025. It now has it sight set globally.
Aware Super has already spread its wings to the US, where it is partnering with Lendlease to build thousands of multifamily apartments across key gateway cities.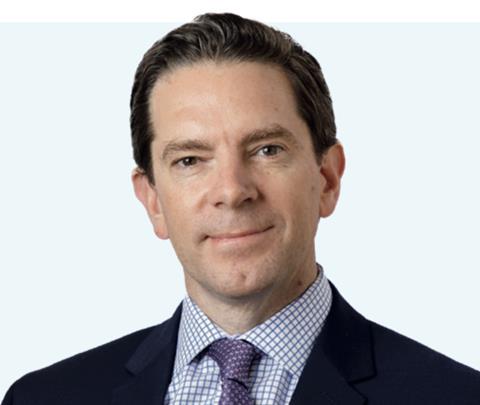 "We have about A$1bn invested in BTR projects in Australia to provide affordable housing to essential workers"

Damien Webb
Its US strategy began in 2018 with an initial US$500m (€454m) – and an equal commitment from Lendlease – to develop multifamily projects in New York, Chicago, Boston, San Francisco and Los Angeles.
The platform was seeded with two Lendlease projects being constructed in Chicago and Boston, together worth more than U$400m. In October 2020, the partners purchased a strategic stake in the Greenpoint urban development project in Brooklyn, New York City. In that project, the super fund has a 75% stake and its partner, 25%.
Last year, Aware Super and Lendlease jointly bought a site in central Los Angeles to develop a US$880m mixed-use project, which will include 260 multifamily apartments.
The next step, in 2020, was Europe. There, the fund teamed up with another long-standing partner, Dutch pension fund APG, to buy into City ID, a serviced-apartment chain in Amsterdam, which has three operational assets consisting of more than 250 units.
APG and Aware Super have ambitions to create a serviced-apartment portfolio with a gross asset value of more than €500m over the next four years. The company will focus on major European capital cities, operating as a fully-integrated owner-operator.
City ID has also arrived in London, buying a prime development site in London's Victoria district. The operator has flagged further acquisitions in the UK.
Over the next five years, City ID expects to spend over €1bn to increase its serviced apartment portfolio in London and other European cities.
From serviced apartments, Aware Super and APG are also looking to multifamily apartments in Spain. They are equal shareholders in Vivenio Residencial Socimi, which owns 3,300 apartments, mostly in Madrid and Barcelona.
"Spain is an interesting residential market," Misev says. "Both Spain and the UK are behind the US in multifamily. But they are catching up fast. We continue to look for opportunity.
"We are convinced that demand for multifamily living will grow. A key focus for us is the millennials. This group will rent before they buy a home. We like serviced apartments, because we are seeing a shift among travellers. Whether they travel for work or leisure, they look for bigger places with a kitchen."