REITs have performed hot and cold over the past 10 to 15 years. But, asks Christopher O'Dea, could they be just right for investors in 2019?

The data-centre industry is booming and Digital Reality Trust is benefitting
The top life-sciences REIT that has created a Pacific Coast biotech hub

Mark Faithfull asks why the world's biggest REIT, better known for scale than innovation, is ripping up the retail rulebook

Europe's REIT market has grown and matured over the past 10 years but it has a long way to go to match the scale of the US market. Razak Musah Baba reports

Europe is home to 194 REITs, valued at a total of €210bn. Razak Musah Baba looks at five of the biggest

There are three reasons why US mortgage REITs could be about to experience a boost. Vanessa Drucker reports
Asia-Pacific's REIT markets are small compared with the region's underlying property market. Florence Chong explores what could  be done to bridge the gap

Link REIT is the world's second-largest retail REIT. Florence Chong speaks to Link CEO George Hongchoy
Asian REITs are some of the most innovative and diverse investments on the market

There is much anticipation over the launch of what have become dubbed 'real' Chinese REITs. Florence Chong reports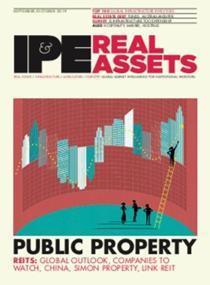 Digital Edition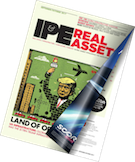 Subscribe to the digital edition of IPE Real Assets magazine to view the latest issue directly in your browser.