10 years after Lehman: UK real estate funds
Property funds in the UK were hit dramatically by the financial crisis. John Forbes, PwC real estate leader at the time, looks back at the lessons learned 
Although the collapse of Lehman Brothers triggered a global financial crisis, the UK had already been suffering from a major liquidity crisis. Northern Rock had needed a liquidity support facility from the Bank of England a year earlier, triggering the first run on a UK bank for 150 years.
The liquidity drought caused huge problems for both open and closed-ended funds. The roots of the problems, however, lay in the boom that preceded this. The period 2002 to 2007 saw a very significant inflow of funds into open and closed-ended funds. It was also marked by very significant increases in cross-border capital flows. Available debt for real estate rose dramatically over the period. The access to debt not only fuelled the boom that encouraged the flow of funds into real estate, it also contributed to the problems in the downturn of those funds that used gearing.
Although many had identified that the cycle was reaching a peak, few, if any, predicted the severity of the crisis. Open-ended funds suffered very significant outflows. The liquidity crisis also saw a reversal of the ready availability of debt that had been a key feature of the preceding boom. Furthermore, the rapid fall in real estate values resulted in many borrowers breaching loan-to-value (LTV) covenants. This was a particular issue for closed-ended funds as they tended generally to operate with higher levels of gearing than open-ended funds, and also, once outside the period during which the fund documents prescribe that investments can be made, did not have the flexibility to draw down additional funds from investors to remedy the breaches. Many borrowers were caught in a trap of loans maturing and LTV covenants being breached at the same time as the supply of new debt to refinance dried up and raising new equity also proved to be highly problematic.
In the case of open-ended funds, there is an inherent risk in providing investors with a theoretically liquid investment in a fundamentally illiquid underlying asset class. The crisis cruelly exposed the limits of liquidity, with many open-ended funds forced to suspend redemptions.
Not all investors in open-ended funds have invested in such vehicles because they want the liquidity to exit at short notice. Some are there because they want to deploy capital for longer than is generally possible in a closed-ended fund. When fund managers were faced with the prospect of disposing of assets at what they perceived to be the bottom of the market, many were reluctant to sell. The reluctance was in many cases driven by the dilemma for the fund manager as to which assets to sell. The assets that would be easiest to sell in the shortest time were precisely those assets that the manager was keenest to continue to hold. This exposed differences between investors with different reasons for being in the funds, and between those wishing to stay and those wishing to leave. How fund managers dealt with this varied considerably. Striking the right balance between protecting the interests of investors wishing to leave and those wishing to stay is difficult. For the managers, demonstrating impartiality was always going to be a challenge in a model where there is a strong vested interest in maintaining assets under management in order to maintain fees.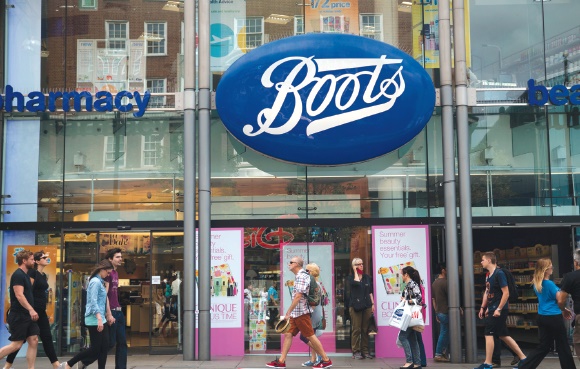 What has changed in the last decade?
• Many institutional investors have been prepared to sacrifice liquidity in order to reduce volatility and many open-ended funds have altered their subscription and redemption arrangements. 
• There have been new funds that blur the boundaries between open and closed-ended – for example, with periodic liquidity events a number of years apart. This has been through the conversion of existing open and closed-ended funds, and through the establishment of new funds.
• There has been an increased recognition that the end of life of closed-ended funds needs to be handled better. In 2016, INREV, AREF and the IPF came together for the End of Life Project. The report provides advice on best practice relating to the end of life period for closed-ended real estate funds.
• Investors have become much more focused on the operational aspects of their fund managers. Due diligence has increased dramatically, both in quantity and quality.
• Managers made efforts to improve the quality of their formal communication through quarterly reports, as well as increasing the amount of informal communication. Many managers introduced new forms of communication with investors, such as conference calls and newsletters. There is a significantly greater demand from investors for one-to-one communication. Fund managers have made significant steps to accommodate this and are typically spending much greater amounts of time on one-to-one communication with investors. This is not without risk and fund managers need to take care that all investors receive the same communications and that smaller investors do not feel excluded by the process.
• The degree to which the industry is affected by regulation has increased dramatically. This has been partly through increasing direct regulation, such as the European Union Alternative Investment Fund Managers Directive that came into effect in 2013 and through the knock-on effect of other regulation such as the Solvency II Directive that governs insurance businesses. 
This is a process that will continue. Investors, managers and regulators are still revisiting what happened before and after the crisis and the changes that they introduced as a result.
John Forbes is an independent consultant