The pace of financial innovation overtook investors and regulators in the mid-2000s with disastrous consequences. Christopher O'Dea explains how the repercussions are still being felt in real estate
Documenting the collapse of Lehman Brothers and the economic, personal and social wreckage that followed has become an industry of its own. The crisis has been chronicled in government reports, books, movies, and a London play. But the story can be captured in one word: innovation.
"There was a significant amount of financial innovation between 2005 and 2008," says Jacques Gordon, global head of research and strategy at LaSalle Investment Management. "It was financial engineering and securitisation, generally out of Wall Street, and it was happening very rapidly, in ways that people could barely keep up with. Securitisation of commercial mortgages was a good example of the financial innovation that was going on… banks wouldn't lend to us but Wall Street would."
The crisis erupted when financial innovations that were developed over several years interacted in ways that the market – from bankers and regulators to rating agencies and investors – fully understood. Some of the most problematic effects of the financial engineering of the mid-2000s were not even anticipated by the firms that created them.
The irony is that the crux of the crisis – the implosion of securities containing sub-prime residential mortgage loans – stemmed from a noble policy goal. The extension of mortgages to less than credit-worthy borrowers was the result of US policy to make the American Dream of home ownership possible for everyone. But this entailed investment banks pooling non-investment-grade assets alongside less risky assets, and packaging them as investment-grade securities.
Conditions in commercial property were positive at the time, Gordon says, with supply and demand in balance. The main issue was high asset prices and ample low-cost credit, a situation generally attributed to high prices. "The surprise was how embedded and systemic these obscure instruments were," Gordon says.
Products designed to be shorted, or containing tranches of collateral that were not expected to perform, proved unable to maintain their value. Things unravelled quickly when the sub-prime loans began to default, catching most property market investors unawares. Gordon says the crisis was a Minsky moment – named after economist Hyman Minsky who had warned that the financial sector was prone to calamities when innovations outran the understanding of regulators, investors and analysts. "The Minsky moment idea is that no one fully understands the innovation, yet everybody uses it because it looks like the smart thing to do – until the innovation creates a burst of overuse, a bubble and then collapse," says Gordon.
Gordon, who like Minsky hails from St Louis, had read the work of his hometown economist and had met Minsky when they both served on a bank's board of directors. When Bear Stearns failed in 2008 he recalls thinking, "this is what he was talking about. This weird thing called a Minsky moment is happening right here on the pages of the Wall Street Journal."
For investors, the crisis raised fundamental problems. The question after Lehman Brothers' filing was whether the capital markets would re-open. And, presuming a way was found to kick-start credit markets and interbank lending, would the capital markets continue to serve as a reliable channel for institutional real estate?
Another question stemmed from the housing-based nature of the crisis. How would the construction and ownership of housing in the US be financed? The housing market had come to rely on the publicly traded capital markets, with mortgage loans for everything from ranch houses to office buildings packaged together into securities sold to institutional investors.
In Europe, the bank-intermediated market for securitising loans of all types has struggled to recover. It has rebounded much more robustly in the US, led by the commercial mortgage-backed securities (CMBS) market.
But across the globe there has been a steady growth in fund-management companies raising capital for private real estate debt strategies. These private lenders have played a significant role in making up the shortfall left by the retreat of banks constrained by higher reserve requirements.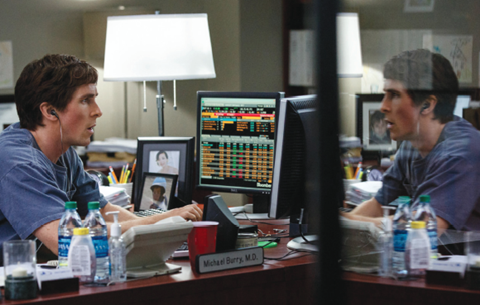 The recovery of the securitisation markets since the crisis has been uneven. In the US, despite being sub-prime ground zero, the CMBS market has rebounded quickly in terms of new issuance and resolution of legacy non-performing loans, while securitisations in Europe are lagging.
"It's interesting to contrast Europe with the US," says James King, ABS fund manager at M&G Investments. The reaction to the crisis in Europe was "a case of the baby getting thrown out with the bathwater". He says: "I don't like doing crystal-ball predictions, but I don't think the European CMBS market is going to return to [pre-crisis] volumes."
The crisis brought into focus the factors that could affect CMBS performance from one country to another. "There's a definite bifurcation in terms of the way the CMBS universe performed, so there were lessons you could learn," King says. Differing treatment of loan workouts under English and French law affected the outcome of some transactions, for example, while investors learned to exercise caution with conduit securities.
German multifamily CMBS "share some characteristics with RMBS, and despite concerns about whether such issues, which included multi-billion-euro transactions, could be refinanced, the securities were able to arrange new funding at or before maturity", King says.
But there was a twist. "They did get refinanced, but in Europe they got re-fied in the bank market and in the private market," he says. "A lot of this credit has ended up moving out of the public markets, replaced by a private debt market of more professional, more targeted investors, be that either banks or new entrants lending money at the senior level and at the mezzanine level."
In the US, while a robust private-capital property debt market has developed since the crisis, the CMBS market has also rebounded well, according to several indicators tracked by Trepp. Issuance has been strong. In the second quarter of 2018, CMBS issuance totalled $21bn (€18bn), bringing volume for the first half to $40.4bn – 18.5% greater than the total issued in the same period last year. The overall Trepp CMBS delinquency rate has been declining steadily for several years and dropped 14bps in July to hit another post-crisis low, with only 3.81% of US commercial property loans in CMBS delinquency. The decline reflects "continued resolution of distressed legacy debt and the brisk pace of new loan securitisations," Trepp said.
Although banks have reined in commercial property lending, they have not stepped back from the capital markets. In terms of securitised lending, for example, Trepp reports that JPMorgan Chase Bank was not only the most active bookrunner of private-label CMBS deals during the first half of the year, but also the most active contributor of loans to transactions, contributing 81 loans with a balance of $5.8bn to 18 deals, for a 14.6% share of the market. On a broad basis, US banks have expanded their loan portfolios, increasing commercial and mortgage holdings by 37.3% since 2012 to $1.8trn, according to Yardi Matrix.
Some sectors continue to face headwinds. Some opportunistic investors that have purchased class-B and class-C malls hoping to reposition them "have faced challenges executing their business plans", according to a Trepp report. Trepp says this is "concerning news" for the 56 legacy CMBS deals that hold a total of $2.5bn of mall loans currently in special servicing. In a sign of how the US property loan securitisation market has matured, Trepp now tracks three CMBS delinquency rates on a monthly basis, a total rate for the entire private-label CMBS universe, a rate for pre-crisis loans to 2008, called CMBS 1.0, and a rate for post-crisis loans starting in 2009, called CMBS 2.0+.
While retail struggles, co-working office space is becoming a larger share of the property investment market and is reflected in CMBS. According to JLL, co-working accounted for more than a quarter of all US office absorption during the two years to December 2017. Kroll Bond Rating Agency says WeWork "has emerged as the clear front runner in co-working and is also a top tenant in some of the largest loans securitised in CMBS deals".
Kroll has identified 30 office and mixed-use whole loans in 41 transactions where WeWork is a tenant, and estimates that "CMBS accounts for more than one-third of the space WeWork leases in Manhattan, its largest CMBS market".