---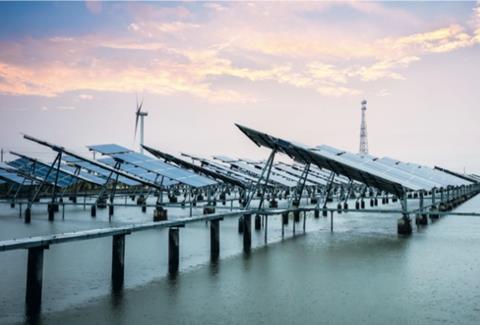 The transition to net zero-carbon electric generation will require a material increase in investment in renewable-energy projects. Infrastructure investors have been drawn to the sector, attracted by long-term contracts, high cash-flow yields and exposure to climate-change-related policies. Some estimates suggest that more than 50% of all deals (by number) in infrastructure projects in the year to June 2019* were in the renewable-energy sector.
However, asset-level expected returns in the renewable sector are declining at various rates. Some areas are experiencing relative stability (US onshore wind), and others are showing much faster declines, albeit from higher starting points (European offshore wind).
Renewable developers have been able to take advantage of falling costs and demand from secondary investors to sell assets and realise attractive IRRs on initial investments. Despite falling expected project returns, the required return of investors has also fallen, enabling developers to sell completed projects for sometimes extraordinary prices.
Even as expected returns fall, a number of factors are leading to increasing risks in the sector. Contract periods for energy generation from renewable assets have shortened, even as asset lives have increased, leaving more asset life exposed to unpredictable merchant markets. This has implications for project developers, as secondary buyers generally require a minimum contracted period of five to 10 years to support project debt.
Equally, although the funds raised for deployment into the sector continue to grow, our research indicates that the implied return at secondary transaction prices appears surprisingly low. Strong demand from investors might play a part in this, but it is the project structures and cash-flow accounting distortions that are leading to very high prices being paid for completed and operational assets.
A key difference between renewable-energy assets and other infrastructure assets is that they have a finite life, after which there is little residual value. This means that a material portion of the cash received is, in effect, a return of investor capital rather than a return on that capital.
Furthermore, tax incentives and subsidies can materially distort the cash flows at a particular point in time. Structures that front-end load cash flows and/or use tax structuring can provide a very misleading cash-flow signal – bringing cash flows forward and pushing liabilities out.
Investors targeting a cash-flow yield (rather than calculating the lifetime return on an investment) are at a real risk of overpaying for assets, with the risk of either write-downs or low long-term returns. For example, investors buying assets at a current cash-flow yield of 7% are likely to have a total investment return over the life of the investment of only about 2-3%. Even assets with a 10% cash-flow yield are unlikely to provide a long-term return much in excess of 5%.
The main structures that distort cash flows include:
• Fixed contractual or regulated prices that are materially above market prices, leading to a step down in the future. This becomes particularly pertinent as contracts run down;
• The use of limited-time tax credits, such as production tax credits (PTCS) or accelerated depreciation, which bring forward cash benefits from the future;
• Management accounting practices, such as including the grossed-up value of PTCs in EBITDA, which inflate near-term EBITDA, especially for wind projects.
There are some important implications and conclusions to be drawn. Market valuations for renewable-energy assets appear to be increasingly contingent on an 'accelerating growth' model, which might not end well. For many companies that are enjoying high valuations based on short-term yield metrics, maintaining that yield will require finding more and more new assets to offset the impending drop in cash flow from existing portfolio assets. This process will continue until the companies either run out of new assets or run out of cheap capital, at which point asset valuations might re-rate downwards.
Another important consideration is that greater renewable penetration in the market increases project risks. For example, adding renewable assets (wind or solar) close to existing assets increases the probability that they will all be generating at the same time (when the wind blows or the sun shines), providing excess capacity to the market – leading to zero or negative market prices.
The growth of low-cost renewable generation will create many investment opportunities in electricity storage and distribution. The increase in power-price volatility (including zero or negative prices) provides a large opportunity for energy storage assets (batteries and hydro) as well as electric cars and demand-management solutions. Lower electricity prices will accelerate the electrification of transport, industrial processes and domestic heating. Many of these secondary opportunities could prove more suited to long-term infrastructure investors looking for stable returns.
David Bentley is founding partner at ATLAS Infrastructure
*Preqin Quarterly Update: Infrastructure Q2 2019