It was an eventful summer for regulators. Jeff Rupp highlights what investors might have missed while they were at the beach
Summer is normally a time when financial regulators take some time off, along with the rest of the financial sector. The past few months have been an exception, though, as several significant regulatory activities took place with major implications for real estate investors.
July was especially busy, as regulators issued consultations on subjects such as shadow banking, reporting requirements under the European Markets and Infrastructure Regulation (EMIR), and remuneration rules under UCITS V and the Alternative Investment Fund Managers Directive (AIFMD).
In the same month, the European Securities and Markets Authority (ESMA) reported on how well passporting under AIFMD is working, and advice to the European Commission on granting access to non-EU fund managers and funds to the AIFMD regime.
In case you missed any of these developments during the summer, the following brief descriptions should quickly bring you up to speed.
Shadow banking
Consideration of what activities constitute shadow banking was the focus of consultations by both the European Banking Authority (EBA) and the Financial Stability Board (FSB) this summer. The EBA proposed two criteria for determining entities that should be considered shadow banks engaging in credit intermediation activities and not subject to robust regulatory oversight.
However, while noting that UCITS fund managers are subject to robust regulatory oversight and are therefore not shadow banks, the EBA concluded that all alternative investment funds (AIFs), including real estate funds, are engaged in credit intermediation activities and are not subject to robust regulatory oversight. As a result, it determined that all AIFs should be considered shadow banks. Real estate industry associations challenged the logic of these conclusions and the lack of evidence supporting them, and final action is expected from the EBA this autumn.
Taking a more measured approach, the FSB sought advice on how shadow banks should be defined. Co-ordinating their responses to both consultations, real estate industry associations provided input that will hopefully provide a counterbalance to the EBA's earlier conclusions. Further action from the FSB is also expected this autumn.
EMIR
A European Commission review of EMIR gave the real estate industry an opportunity to urge regulators to relax requirements around derivatives reporting. Under the current regulation, both parties to derivatives transactions, including interest rate swaps and currency swaps frequently used by real estate fund managers to manage risk, must be reported.
Several real estate associations argued that the regulatory objectives of gathering informa-tion about the size and scope of derivative transactions can be effectively accomplished by requiring "single-sided reporting", meaning only one party to the transaction would need to report it, rather than both. This change would significantly lessen the burden on fund managers, many of which are small and medium-size enterprises (SMEs) struggling to comply with burdensome financial regulations.
The Commission will review the comments in the coming months and could propose amendments to the regulation. Meanwhile, ESMA responded to the Commission consultation in August, indicating that it supports relaxing some reporting requirements for small users.
"With these consultations, opinions and advice, regulators are now in a position to move forward on shadow banking, EMIR, remuneration rules and AIFMD in the months ahead"
Remuneration under UCITS V and AIFMD
Guidance on remuneration policies for UCITS fund managers has been expected for some time. In 2009, the European Commission recommended that remuneration policies in the financial sector be aligned "to the extent possible" with AIFMD remuneration and to work closely with the EBA as it develops remuneration policies for the banking sector under CRD IV.
"With these consultations, opinions and advice, regulators are now in a position to move forward on shadow banking, EMIR, remuneration rules and AIFMD in the months ahead"
However, concerns arose when the EBA issued remuneration guidelines for bankers that do not allow remuneration rules to be dis-applied based on the proportionality principle, which takes in account the size and complexity of an entity. This principle is a major aspect of remuneration rules under AIFMD and significantly eases the regulatory burden on small and non-complex AIFMs.
After reviewing links between managers' AIFM and UCITS activities, ESMA tentatively determined that the remuneration rules for UCITS managers should closely mirror remuneration rules for AIFMs. This conclusion not only makes sense but appears, for now, to significantly lessen the threat that CRD remuneration rules, including the limits on application of the proportionality principle, might be applied to AIFMs as well. Comments to this consultation must be filed by mid-October.
AIFMD passporting and third-country access
On 30 July, ESMA reported on how the current passporting regime for authorised EU AIFMs is working. Based on information provided in response to an earlier public consultation and its own review, ESMA concluded that although implementation of the AIFMD passporting regime throughout Europe is still at an early stage, it recognised that some issues are preventing the full benefits of a harmonised European passporting system from being achieved.
ESMA highlighted "gold plating" of some requirements related to obtaining or exercising passporting authority by some member states, including excessive fees and add-on requirements. ESMA also noted that inconsistent definitions of important concepts such as "institutional investor", "significant change" and "marketing" among member states are creating obstacles to the smooth functioning of the passporting system in Europe and should be addressed.
Access of non-EU fund managers and non-EU funds to the AIFMD regime, including full passporting rights, based on a country-by-country basis was the subject of ESMA advice to the European Commission issued on the same day as the report. ESMA conducted a thorough review of an initial group of countries – Jersey, Guernsey, Switzerland, Hong Kong, Singapore and the US – to determine whether they fulfil specific criteria that are a prerequisite to being allowed access to the AIFMD regime.
Based on the criteria – including whether there are obstacles to investor protection, market disruption, competition and the monitoring of systematic risk that would argue against the application of passporting to their managers and funds – Jersey and Guernsey did not present any obstacles to full access. ESMA determined that Switzerland will be in the same position with the implementation of the amended Swiss Stock Exchanges and Securities Trading Act in January 2016. For reasons reflected in their analysis, Hong Kong, Singapore and the US did not meet the standards.
A list of countries that will be evaluated against the same criteria in the months ahead was also published. Other countries did not even meet the threshold requirements of having a memorandum of understanding with member states and will therefore only be considered after that requirement is fulfilled.
Following the advice from ESMA, the question now is whether the European Commission will act quickly to grant access to the three countries that were found to comply with the necessary criteria or whether it would wait until more countries passes muster. That decision is expected before the end of October.
With these consultations, opinions and advice, regulators are now in a position to move forward on shadow banking, EMIR, remuneration rules and AIFMD in the months ahead. The European Commission will also consider whether to open the AIFMD regime to managers and funds from Jersey, Guernsey and Switzerland.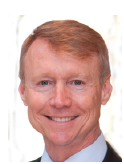 After an eventful summer, it looks as though the autumn will be as busy on the regulatory front.
Jeff Rupp, director of public affairs at INREV
Regulation: A game changer for fund valuation?
1

2

Currently reading

Regulation: Summer refreshment