Is the real estate sector on track to meet its obligations to reach net zero? Unfortunately not, finds Lauren Mills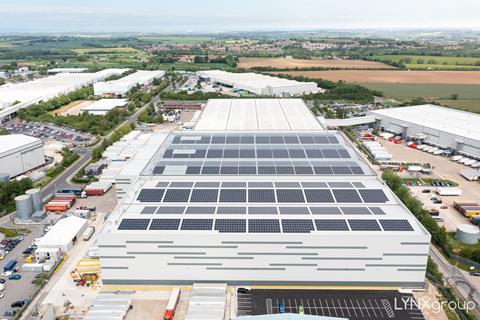 Things are hotting up for the real estate industry when it comes to meeting net-zero targets. The 2015 Paris Agreement led more than 190 nations to agree that a 45% cut in greenhouse gas emissions was needed to limit global warming to 1.5°C, and for the world to reach carbon neutrality by 2050. Since then, little has happened to achieve these goals, and the situation is not improving.
Sophie van Oosterom, global head of real estate at Schroders, says: "Real estate needs to achieve both net-zero operational carbon by 2030 and net-zero embodied carbon by 2050. To effectively transition according to these standards in time, the real estate industry must overcome some significant hurdles; 40% of buildings and 75% of infrastructure that are predicted to exist in 2050 have yet to be built. These new buildings will need to be net-zero carbon across their lifecycle."
Furthermore, by 2030 all new buildings must be net-zero carbon in operation. This will be tough to achieve, given that 80% of today's European building stock will still be here in 2050. Work to retrofit every one of those assets to be net zero must either be complete or, at the very least, well under way by 2030 to meet these targets.
One of the main issues is that a global consensus on how to achieve net zero has not been agreed. "More co-ordinated and focused action is needed," says van Oosterom.
"In our industry, the focus has been more on data gathering and theoretical energy labels rather than on in-use emission reductions. Of course, reduction cannot be achieved without first measuring. But being awarded full marks or green stars for reporting only, could lull our industry into a false sense of security."
Van Oosterom is adamant that the only way to reduce actual emissions and get on track to reach net-zero targets is to establish cooperation between the end investor, manager and tenant: "To achieve this, mindsets must adjust permanently to 'renovate, not replace', and buildings must be designed for the real world – for 'in use', not 'in theory'."
There is a consensus that the real estate industry is doing too little to meet the net-zero targets set out in Paris. Duncan Owen, the recently appointed CEO of Immobel Capital Partners, agrees, especially given that the built environment has a 40% carbon footprint.
Putting in place environmental, social and governance (ESG) policies is important, but there is growing recognition that this is inadequate on its own. "I think in E, S and G that the G is a given." says Owen. "But for sustainability, governance is about having the right reporting metrics and forms of certification. While the industry has made significant strides forward in that area, it's still very broad, with a proliferation of certifications which confuse people."
Owen points to the Carbon Risk Real Estate Monitor (CRREM) as the gold standard of certifications. CRREM provides the real estate industry with transparent, science-based decarbonisation pathways aligned with the Paris Climate Goals.
He says: "The first thing we need to stop doing is demolishing buildings that don't need to be demolished. This is all about energy use and consumption. And you have to have renewable energy on site, if at all possible, because otherwise you're buying it off the grid and, frankly, it can be brown or green."
Immobel recently revitalised a 1960s office building called Multi in the historic heart of Brussels. Owen says 89% of the materials in the original building were reused and half of the remaining 11% not used can be recycled for building houses.
The refurbished building includes a suspended garden on the third floor, a combination of air and water heat pumps, with electricity originating from renewable sources – making Multi the first carbon-neutral development of its kind in Brussels.
The majority of office and industrial buildings across Europe and the UK have steel or reinforced concrete frames.
Owen says: "If you keep those frames and those foundations and take the building back to a skeleton – and with most buildings you can do that – then you are making a huge reduction in embodied carbon."
Immobel has taken an innovative approach to keeping itself on track to achieving net zero across its portfolio.
Put simply, if it does not meet a set of green key performance indicators (KPIs), investors will pay less in performance fees. Conversely, if Immobel meets its nine green KPIs, investors will pay a higher fee.
Owen says: "We will reduce the performance fee by the amount that we've missed the green KPIs and that amount will either be used for offsetting or be reinvested into bespoke green causes in the location of investments."
At White Rose Park in Leeds, for example, Immobel is building a railway station on site that transport workers in and out of the city centre in just three minutes, slashing commuters' carbon footprint.
Owen is confident that White Rose Park will become an ESG market leader by creating 100% fossil-free buildings that will be net zero by 2030. Immobel has set itself a hard deadline for carbon neutrality.
Owen explains: "We're saying that every building we have in the UK, France, Germany and Benelux will have an EPC rating of A or equivalent before 2030. This is related to the CRREM pathway.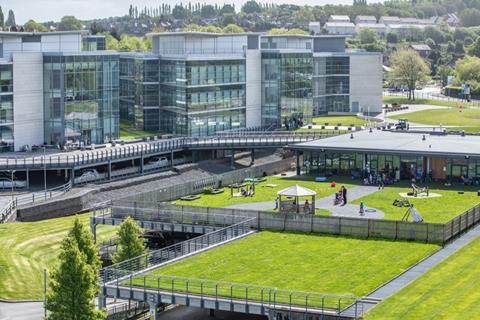 To achieve this, we will reduce the primary energy demand on the office buildings that we have by no less than 30% per annum."
Overall, Owen agrees that the real estate industry is not doing enough to reach net-zero targets.
Immobel works to what it calls the 'Four Ss'– strategically important, safe, sustainable and smart. "It all starts with the strategy for the building," says Owen. "It must be strategically important both as an investment and for occupiers. Then it has to be sustainable and this must be defined as net zero.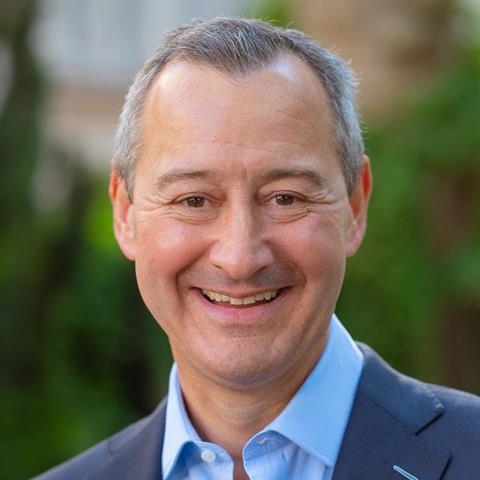 Duncan Owen: "every building we have in the UK, France, Germany and Benelux will have an EPC rating of A or equivalent before 2030. To achieve this, we will reduce the primary energy demand"
"Then it has to be safe. This could be from a security point of view or wellness and creating a better environment. And perhaps the glue that sticks all of those things together is that the building has to be smart. You need a good building management system so that, for example, you can detect when a room is empty and you don't need the lights or the heating or cooling on.
"These four Ss are a really good way of saying what the industry should do."
Grant Dempster, head of risk, compliance and ESG at student-housing provider GSA, points to the UK regulation that requires all buildings to have an EPC rating of C or above by 2025.
"If you can't meet this target, then you are not permitted to let your building and that is a regulatory red line that people need to work to meet," he says.
This is certainly the case for St Crispin's House in Norwich, where GSA has stripped back a 1970s office block, retaining the original concrete structure and installing a highly efficient façade.
Dempster says: "St Crispin's is an example of how buildings can be repurposed, refurbished, extended and given a new lease of life."
As for St Crispin's ESG credentials, Dempster says the development process will result in a reduced environmental impact, a reduced development timeframe and subsequently a reduced impact on the local community.
GSA is aiming to secure a BREEAM Very Good and Fitwel three-star accreditation. These will be achieved, Dempster says, by initiatives including the installation of air-sourced heat pumps, electric heating and ensuring that 75% of the roof is designed as a 'green roof'.
ESG doubts emerge
One outspoken critic of ESG as a route map for real estate to achieve net zero is Carlos Joly, an investor with more than 20 years' experience in experimenting and applying environmental and social criteria in portfolio management and is a fellow of the Cambridge Institute of Sustainability Leadership at the University of Cambridge.
Joly says: "I designed and launched one of the two first ESG sustainability funds in Europe. That was in 1989. I was a believer in ESG. I had high hopes for it. And now I'm very sceptical, because ESG has very little to do with going to geological net zero. So if you don't want to disinvest from fossil fuels and you want to want to keep them in your portfolio, you better start committing to large-scale carbon capture and storage and investing for it.
"ESG doesn't deliver on decarbonisation, or on the Paris Agreement. Why? Because it doesn't require net zero."
Ed Dixon, head of ESG, real assets at Aviva Investors, agrees that ESG alone has its limitations. Through its smart-buildings programme, Aviva Investors aims to reduce real estate carbon intensity by 30% and energy intensity by 10% by 2025.
Dixon says: "ESG must always be an input to the investment process. But it's not a concept that is going to save the world. It's a concept which is going to protect investments and ensure that financially material factors in the way that you invest are considered properly and are mitigated to make sure that the investment doesn't go wrong."
Picking up on the broader point of whether the real estate industry is doing enough to cut emissions, Dixon says the answer is "a resounding no".
He says: "With regards to policy, regulation and ground-up activity that's happening because people know it's the right thing to do, we just haven't got the scale yet. Lots of encouraging things are happening. Lots of fantastic initiatives, here and there. But are government, industry, all the actors that are a part of real estate – are we all singing from the same hymn sheet and moving forward together? No, we're not."
Part of the problem, according to Dixon, is the wide variety of players involved in real estate, from public and private investment and development companies, different types of owners and lenders and occupiers. All, potentially, with different requirements. And the supply chains are also vastly complex.
"The only thing that crosses all this is government policy. And we don't yet have policy follow-through on individual, very specific policies looking at certain parts of the industry, targeting incentives, targeting specific types of technologies to encourage them in the market."
Dixon predicts that it will probably take another two or three years for each of the different component parts of the industry to be forced to make disclosures.
He says: "Everyone will need to look and understand those [obligations] and start to penalise those that aren't moving fast enough and reward those that are. But I'm confident we will get there."
One method, Dixon says, is to add covenants and incentives into the structure of loans, to ensure that borrowers or underlying occupiers are actively decarbonising.
Aviva Investors recently completed a £3m (€3.4m) solar panel project at retailer Next's distribution centre in Yorkshire. This type of incentive is the win-win scenario Dixon is talking about – Aviva gets to advance its own net-zero targets and keep its leaseholder happy by reducing operational costs.
Given the increase in carbon dioxide emissions, which rose 60% from 23bn tonnes in 2021 to 37bn tonnes in 2022, it is clear that the real estate industry – accounting for 40% of emissions – needs to do much more to tackle its emissions and much faster.
Dixon says: "The costs should be shared, and much will come down to the relationship between the asset manager and the counterparty. But policy is the big answer."

Prior to joining IPE in June 2022, Lauren worked as editor, real-time analysis at the Wall Street Journal and as a senior financial journalist at a variety of UK nationals including The Sunday Telegraph and the Mail on Sunday. Lauren has always had a passion for business journalism and the built environment, having graduated in Urban Estate Management, before taking an English degree at the University of London. Away from the office, she's preparing for a marathon-length hike in aid of The Alzheimer's Society.