The COVID pandemic has refocused attention on the meaning of responsible, sustainable investment, writes Jamie Kellett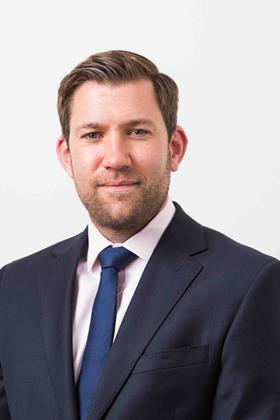 Like many structural trends that have been increasingly influential in shaping the real estate industry over the past few years, the impact of the COVID-19 pandemic has skyrocketed the momentum behind ESG and rightly focused minds on what sustainable and responsible investment truly means.
The EU's Sustainable Finance Disclosure Regulations (SFDR) published in March were not formulated with the real estate sector in mind. However, they do finally prescribe a level of disclosure that allows investors and stakeholders to understand a strategy's ESG intentionality and the investment team's commitment to execution.
But more than that, the regulations provide a catalyst for real estate to set itself apart from other asset classes by showcasing what the industry can do positively as stewards of capital and the built environment.
Up until now, it has been a struggle both for investors and asset managers to have sufficient clarity around how sustainable investment in property should manifest itself, giving rise to mixed standards and interpretations. Because of this, some have been left open to accusations of 'greenwashing' where actions have not matched stated intentions, or where those intentions have fallen short of expectations.
Article 9 of SFDR sets out attainment welcome targets (which all of us involved in the built environment should be striving towards) and, as direct custodians of tangible assets, property investment managers are in a unique and powerful position to act and deliver change. Scrutiny is only increasing and while the industry has not always been successful in nurturing the best reputation for itself, our integral role in the fabric of society means we have an incredible opportunity to be on the front foot by recognising the impact we can generate on communities and how this supports financial returns.
The BMO UK Housing strategy – which, while it invests in the UK, is Luxembourg-domiciled and therefore within the remit of SFDR – was conceptualised well before any SFDR drafts were published and yet is qualified as an Article 9 product – an immediate endorsement of the strategy's ESG integrity.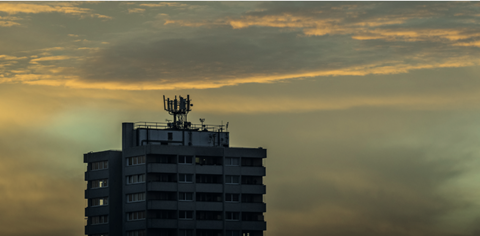 While Article 8 states that products must promote environmental and/or social characteristics as well as having good governance practices, Article 9 dictates that, above and beyond this, the product must have sustainable investment objective that contributes to environmental and social objectives through its economic activity. This might mean tackling inequality, fostering social cohesion or investing in underserved markets. Simply integrating ESG into the management of the product is not sufficient for Article 9 or, indeed, even for Article 8 categorisation.
What this means is that a genuine mindset and authentic behaviour focused on delivering tangible social and environmental goals must be built into the very fabric of the strategy from birth. When we were developing our housing strategy, we identified a clear role for institutional capital and our real estate expertise to address a key need in the UK and we brought this together with BMO Global Asset Management's long heritage of responsible investment, helping to develop a product that from its very gestation put social impact first. This then became the foundation to support our financial returns targets.
We want the homes provided through the strategy to be affordable, enjoyable and happy places to live, because ultimately this will ensure customer loyalty, appetite and resilient income. By improving the delivery and operation of housing, we can create warm, comfortable, quality homes that support the well-being of our residents and the communities they are part of, thereby supporting all of our stakeholders – investors, local authorities, other residents and all those operating in the wider location.
Property investors and operators must accept the greater responsibility they have at their hands. Real estate returns are no longer solely defined by the relationship between landlord and tenant; we need to take a more holistic view of our properties, how they interact with communities and the role they play not just for the tenant and investors, but to a far wider group of stakeholders. Therefore, building owners have got to integrate ESG considerations to support long-term returns.
As we emerge from the pandemic we will, in all likelihood, be moving into a period of austerity. Unprecedented actions have had to be taken by governments around the world in the past 12 months and they won't be in a financial position to provide the required investment where change is needed in underserved markets.
Private capital, having been supported through this period by initiatives like furlough payments, is in a position to meet this need while benefiting from low-volatility, high-quality returns that have a real social impact.
To be a good actor in asset management, whatever our role, means being intentionally more responsible in the way we go about things. Fundamentally, it is the right thing to do for society but it is the stand-out actors that will win plaudits in the long term – a worthy prize within the reach of real estate.