Material valuation uncertainty is causing challenges for fund managers relating to existing investors and fundraising, writes Julien Sporgitas
The Royal Institution of Chartered Surveyors (RICS) is starting to recommend lifting 'material valuation uncertainty' clauses for real estate assets in a few favoured sectors. The level of scrutiny from external auditors, regulators and investors continues, nonetheless, as the industry determines the impact of COVID-19 on value.
Economic shocks bring about a need for greater transparency and independence, and none have been greater than the one we are experiencing now. In the current climate, fund managers are under increasing pressure not just to assure investors about valuations, but also to benefit from capital poised for deployment in European real estate.
How does a fund manager achieve these objectives despite material uncertainty clauses?
The valuation community lacks modern precedents during a crisis that has transformed how we use real estate and temporarily stalled markets. When a first wave of UK daily-traded retail property funds closed during Q1, the real estate fund industry had many questions. The reasons for suspending trading were linked to valuation uncertainty, not to the liquidity risk that triggered suspensions in 2016 during the Brexit referendum.
Material valuation uncertainty clauses caused some UK retail fund managers to early adopt the Financial Conduct Authority's (FCA) Policy Statement 19/24, which requires non-UCITS-traded REITs to suspend trading if material uncertainty applies to more than 20% of assets.
In the institutional space, the absence of such regulation has prompted a more discretionary approach from fund managers driven by the rules and regulations of their fund and by investor protection. As a result, the same uncertainty led a handful of UK open-ended institutional funds to close during Q1.
Material valuation uncertainty is a conundrum for fund managers. For third-party valuers, material valuation uncertainty reflects the absence of relevant market evidence and a higher degree of caution on valuations.
For fund managers, this creates disruption around valuation reliance, pricing of fund units and the ability to potentially call capital. What is the risk borne by the fund – especially under strict AIFMD liability provisions? How can market liquidity and evidence be reinstated, given an inability to deploy capital and transact? Absent of prevailing regulation, the industry's professional bodies, such as INREV, AREF and RICS, have been active in providing guidance on best practices.
What are the main valuation impacts related to COVID-19? Q1 valuations remained overall flat for stronger sectors such as logistics. Business plans and cash flows were reviewed in greater detail for sectors more heavily affected. For certain retail assets, reviews resulted in rent concessions, additional rent-free periods, or waiver of turnover rent. For the rest of 2020, further cash-flow and yield adjustments could be expected across asset classes, both in the UK and Europe.
How quickly sectors most affected, such as retail, hospitality, senior or student housing and flexible offices, will recover is not clear. We are starting to see more transactional evidence as market conditions improve slightly but, with a second wave of pandemic looming in parts of the world, there is still uncertainty.
How will the industry adapt? As following the 2008 global financial crisis, COVID-19 has brought increased scrutiny on how fund managers monitor valuation risk. More than ever, they will need to demonstrate the robustness and independence of valuation processes.
We are already seeing increased scrutiny from external auditors, regulators and investors. Luxembourg's regulator, the CSSF, requests that fund managers update a weekly online questionnaire, while the FCA has implemented a financial-resilience survey. External auditors are performing additional detailed reviews in the perceived 'high risk' area of valuation. And investors looking to commit capital have never been as focused on valuation processes in their due diligence questionnaires.
For AIFMD-regulated fund managers, there will be greater pressure to demonstrate comfort with their valuations and the independent controls in place to mitigate valuation risk.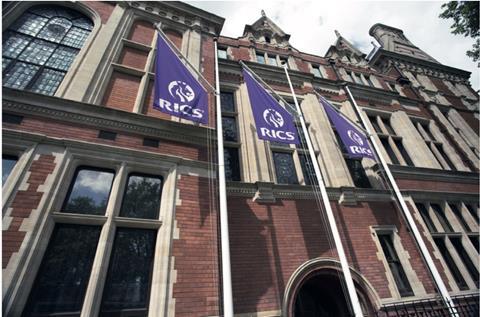 Potential responses might include more frequent valuations, independent reviews, third-party valuer rotations or valuation panels bringing together several third-party valuers. The due diligence around third-party valuer appointments is high on fund managers' agendas, with independence, local presence and market credentials being the primary focus.
When it comes to stress-testing and scenario analysis, there is demand for more accuracy. Markets are correcting by sector and region. Analysis likewise needs to be by sector and region, giving nuanced and precise results.
Traditional valuations are based on market evidence. With limited transactions, the next best thing is to look at how everyone else is valuing their assets.
Greater data transparency and consistency help maximise investment performance. Data platforms allow sharing and aggregation of non-transaction data, which in turn enable fund managers to analyse the performance of assets and portfolios in a wider market context. Investors are increasingly looking for detailed data points to gain a more forensic understanding of performance and risk that extends beyond headline return metrics, prime rent and yield series.
Consistency is vital, especially in pan-European funds, where portfolios are geographically spread and valuation methodologies and approaches vary by country.
Commercial properties are a long-term investment and investors know that they must ride market ups and downs. Portfolio owners and fund managers that have a well-organised dataset and the right tools will be in the best position to mitigate risk and to understand and manage the 'new normal'.
Julien Sporgitas heads the EMEA advisory practice of Altus Group