How developers are building back better across Asia-Pacific to attract occupiers and pension fund investors. Florence Chong reports
The scaffolding has gone and early arrivals have settled into their new offices at the 50-storey Quay Quarter Tower at the heart of Sydney's "newest neighbourhood" on the harbour foreshore.
By this time next year, some 9,000 office workers and apartment dwellers in three Quay residences will live, work and play in the A$3bn (€2.1bn) Quay Tower precinct.
They are free to wander the laneways, pop into restaurants, cafés and shops, or partake in what the project's marketing team calls "a constellation of cultural experiences: where the culturally-curious can uncover art and historical spaces that pay homage to the site's storied past and vibrant future".
Sydney's Quay Quarter project, sitting on large city blocks hemmed in by four streets, has been born from the redevelopment of two high-rise office blocks long-owned by funds managed by AMP Capital.
Work has just begun on the final piece of the mosaic at 33 Alfred Street, the original AMP head office and home of Australia's first skyscraper. The project is slated for completion in 2024.
It blends into a wider overall commitment by local authorities to rejuvenate one of Australia's oldest urban streetscapes around Circular Quay. The opportunity has attracted more than A$6bn in new investment, mostly in new office towers.
As Quay Quarter comes to life, a much larger transformation – in fact, an entire suburb – is taking shape in Seoul, the South Korean capital.
There, a constant hive of activity is transforming Seongsu into a hip, corporate suburb which has grabbed the attention of leading Korean entertainment (K-Pop) companies from neighbouring Gangnam district.
Seongsu, once a low-rent light industrial suburb, now has the makings of a decentralised creative and business district – like the more-established Yeouido Business District (YBD) and Gangnam Business District (GBD,) which complement Seoul CBD.
"Some of the bigger companies are buying tracts of land at Seongsu at premium prices to build new corporate head offices," observes Phil Kim, executive committee member of the ULI Asia-Pacific.
ULI, a global non-political, non-profit, member-driven organisation, boasts more than 45,000 volunteer members from multiple disciplines including property developers, investors, lawyers, architects, educators and community organisers. In Asia-Pacific, it is helping chart the path of urban development.
Kim, who is also managing director Asia-Pacific for urban design firm Jerde, says part of the reason major companies are looking to Seongsu is to attract young workers. The suburb is a popular haunt for Korean millennials.
"No matter how fancy an office is, employees want to be able to go downstairs and enjoy what is available in a district like Seongsu – they want to complement their working lives," he says.
"Seongsu offers a wide range of Korean brands, traditional retailers and restaurants. Young Koreans like the feel and the rawness of the place. Activities are spontaneously choreographed by design."
The theme running through both Sydney's Quay Quarter redevelopment and Seongsu's rejuvenation embraces "placemaking", a concept which also threads through urban projects and the regeneration of tired districts in a number of countries in Asia-Pacific.
Quite literally, placemaking is the creation of public spaces humming with curated activities. And there is the social dimension – sharing the land, as it were, with the local community.
The delineation between office buildings and community spaces is increasingly blurred. Space between buildings is becoming the "third space" – an extension of the workplace and a public realm for the use of office occupants and local communities alike.
At the heart of placemaking is community-building, which has evolved into a multi-layered approach," says Kim. "As we've been saying since our firm's inception, we are focusing on the space and experiences between the buildings," Kim says.
He adds that placemaking also answers ESG concerns that are now front-of-mind for investors.
Post-COVID, placemaking seems to have taken on a new significance. It is seen as a tool to reboot city economies and to get workers back to office towers.
In Singapore, for example, public-private partnerships are forging ahead to create more "places" to bring people back to central business districts. The city-state has taken placemaking to another level.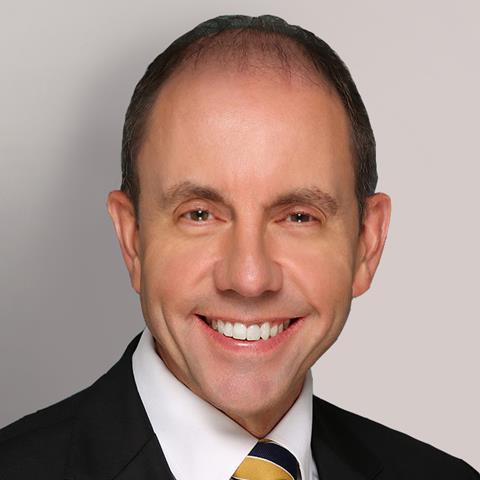 There are now placemaking associations, and several precincts are working together to leverage their collective resources.
"In an increasingly volatile environment faced with disruptions such as the COVID-19 pandemic, placemaking strengthens our social resilience through partnerships and networks forged among stakeholders," a spokeswoman from the Singapore government agency, Urban Redevelopment Authority, told IPE Real Assets.
David Hutton, Lendlease group head of development, says: "Clearly people are making more choices about where they live, where they work and how they work. There has never been a more relevant time to really focus on 'place'."
Lendlease has been a world leader in creating "places" through its masterplanned urban renewal projects – ranging from Elephant Park in London to Barangaroo in Sydney and Paya Lebar Quarter in Singapore.
Says Hutton: "If you live in a place which offers quality of public realms with a high level of amenities and activities, these attractions are equally relevant to someone working there.
"If you look at the workplace, the ultimate purpose is to bring in talent and capabilities. To attract and retain that talent you need to create environments where people are productive and can collaborate and perform at their best.
"To do that you have to think beyond the office space to what is available to that talent and those employees in terms of before-work, lunch-time and after-work In other words, the total environment."
Hutton highlights another factor. "We find in talking to major occupants or major partners in our projects that placemaking is becoming more important – whether you are an employer, or an investor or the government. It helps secure regulatory and public approval for development planning."
Singapore's URA thinks very long-term, he says. "They have a vision for the future of Singapore in terms of the whole focus from garden city to improved sustainability and quality of life.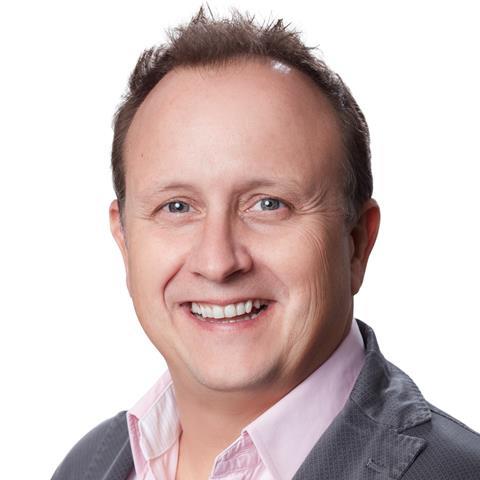 "If you look at the government's business improvement district (BID) programme, the URA is trying to create an alignment between some government land–owning agencies and private owners, encouraging them to work together to create greater and better outcomes. At Lendlease, we are very supportive of that approach.
"Here at Paya Lebar Quarter (home to three Lendlease office towers) we are working with other private sector property owners to establish co-operative agreements to manage our district."
Hutton says: "We are collaboratively working to improve a collective district rather than having individual building owners thinking about their own assets."
The Singapore government is matching dollar-for-dollar the cost of BID initiatives, of which there are now five pilot projects under way.
Singapore's URA has also embarked on efforts to transform selected parts of the CBD into mixed-use neighbourhoods.
"With more companies adopting flexible work arrangements, and staff working from home in the wake of the COVID-19 pandemic, there is a greater need for the CBD to be repositioned as a mixed-use district that is attractive for living, work and play," says the URA spokesperson.
Paul Edwards, Mirvac's general manager strategy and customer, says: "Getting people back to the workplace has been challenging, and it requires a partnership of curated effort by the landlord and the customer.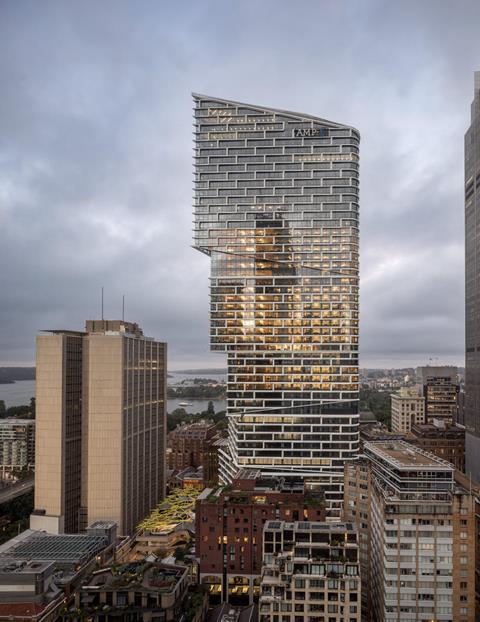 "We tend to get higher occupancy levels in our new assets where we offer high levels of sustainability, technology and curated activities."
Edwards adds: "We are moving away from [office] situations where people are spending eight hours a day at their work stations on task or focus activities – they can do that at home.
"What the workplace does offer employees is the social connection and the experience of working with people; there is team-work and problem-solving collaboration, which is so important.
"There is a school of thought that people can work just as productively from home. But that is individual productivity: it is not the same as business productivity."
Edwards says that, over the years, corporates have spent many billions of dollars to make sure people could come together to create serendipity opportunities for innovation.
"With COVID, that was gone overnight, or at least became a lot harder," he says.
He points to Mirvac's South Eveleigh development, a business technology park on a disused railway yard at Sydney's CBD fringe that is now home to over 18,000 workers.
Edwards says redevelopment of the 14-hectare site has followed what he terms "the six place-making pillars". These encompass aspects like community partnership, leading-edge technology, sustainability, "incredible" amenities from parks to courts, events space to two-tier restaurants and enhancement of the cultural heritage of the site.
"Having such facilities and engaging experiences available encourages people (and office workers) to go to South Eveleigh," says Edwards.
Placemaking is not a new concept. It has been talked about for more than 40 years, says Phil Kim, whose firm was an early adopter.
Jerde is behind many projects around the world, including Asia-Pacific. It is also the ideation planning behind Sydney's Quay Quarter, masterplanned by Denmark's 3xN and a young local Australian architectural firm, BVN.
Kim says the approach of one city differs from another, as does one precinct from the next. Government, he says, have a role to play by providing incentives to developers.
Cities like Sydney, Brisbane and Melbourne, he says, are exemplary in the sense that government officials there "absolutely understand" and have codified the language around placemaking.
In a well-organised society like Singapore, placemaking is driven from the top down. The government in Hong Kong takes a laissez-faire approach, leaving much of the initiative to private enterprise.
Elsewhere in Asia-Pacific a more ad hoc approach is being adopted. In the post-COVID world, placemaking is being driven by employers, owners of assets and some progressive local governments.
David Hutton says city governments, certainly in western cities, are looking to the private sector to put capital into creating public realms. And the public sector is co-operating.
"Fundamentally, we believe that the quality of "place" adds value to the real estate," he says.
Relaunching Sydney harbour
Anita Mitchell of Placemaking NSW has been charged with re-injecting life back into Sydney's prized real estate location
Two years ago, the state government of New South Wales (NSW) created a new agency, Placemaking NSW, to oversee develop- ments along Sydney's most prized asset – its harbour foreshore.
At the time, there was an added sense of urgency. COVID had brought the city's local and tourism economies and its central business district to their knees. Offices struggled on low occupancy. Shops and cafes were being starved of their lifeblood – office workers along with local and international visitors.
The task of bringing the magic back to the harbour city fell to Placemaking NSW and its inaugural chief executive, Anita Mitchell.
In response to the crisis, Mitchell says that the city has developed an "unprecedentedly" full calendar of forward events.
The central aim now, she says, is to generate sufficient activity to bring real life back to the city economy, together with the tourists that will support it.
Apart from office towers, Mitchell says there is a large hotel footprint in the CBD that relies on tourism income.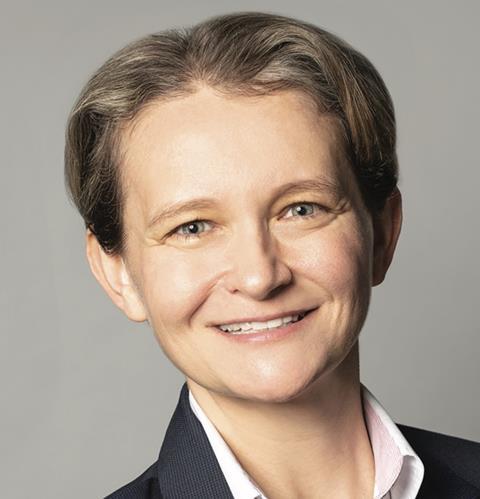 There have been early signs of success, with low vacancy rates in the historic Rocks area starting to bounce back.
Mitchell explains that each individual city works with its natural attributes. In Sydney's case, that is around its harbour foreshore.
"We focus a lot of activation around the harbour, and celebrate the atmosphere that is unique to Sydney," she says.
Mitchell sees a role for government in helping revitalise the city's key assets, including Barangaroo, Darling Harbour and Circular Quay.
To centralise management of these assets, the NSW government has transferred control of its real estate port- folio, valued at A$5bn (€3.4bn), to Placemaking NSW. "Our role is to refocus attention away from property as an asset class towards thinking of property as an enabler of city-shaping. This is where placemaking is the nexus," she says.
One of Placemaking NSW's roles is to bring people and workers back to the CBD.
"It is incumbent on the work- place itself and the occupier of space to create an environment that is worth coming to," she says. "We make sure the city itself is humming."
Mitchell says her agency will "definitely" work with large asset owners, landlords and development agencies in events activation.
"Obviously, we need to work hand-in-glove with building owners. We run the events and they run the buildings," she says.
One of the best examples of how this public-private partner- ship works is at Barangaroo South, the masterplan of which has been developed by Lendlease.
Mitchell, a former Lendlease executive, speaks of the mixed-use precinct of high-end apartments, offices and retail, which has been purpose-built to capture the natural attributes of the harbour foreshore parks.
The government agency is working closely with Lendlease, asset owners and tenants to enliven Barangaroo with curated events and activities.
Elsewhere, in the nearby central business district, she sees the difficult problems facing the real estate market.
Occupancy in Sydney CBD office buildings continues to rise and fall. Mitchell blames a number of unexpected factors, including bad weather and the ongoing impact of COVID, for that. "But we are hoping for a bumper spring and summer," she says. "We are starting to see an uptick in the visitor economy."