COVID-19 did not bring about the end of urbanisation. But what is the role of the office in the post-pandemic city? Lauren Mills reports
When supermodel Linda Evangelista told Vogue magazine in 1990 that she doesn't wake up for less than $10,000 she was labelled a diva. But there was more to it than that. She and the 'Magnificent Seven' models of the 90s knew their worth as the most in-demand faces of the decade.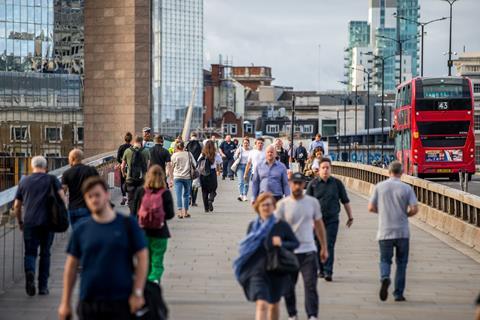 Fast forward to 2022 and employers are pondering how to entice pre-COVID commuters back to the office. The problem is that talented workers also know their worth. They understand very well they are highly sought-after following the 'Great Resignation', a term coined last year describing the record number of people leaving their jobs since the start of the pandemic. More than two thirds said they were seeking more fulfilment in the workplace, according to research from PwC.
PwC found that this revolution in the workplace is continuing apace, with one in five workers planning to quit in 2022.
After an extended period of working in the comfort of home with no commute, it has become clear that employers across the knowledge economy will have to work hard to persuade in-demand employees to wake up early to endure a daily commute to and from the office. Many have decided that their work-life balance is more important to them.
However, this does not mean that the importance of cities and urbanisation is on the wane. To the contrary: the World Cities Report 2022 by UN Habitat notes that, "while the early days of the pandemic in 2020 created a temporary crisis of confidence in the urban future as many of the world's largest cities saw their populations shrink and their residents disappear from public spaces, there is a broad consensus that urbanisation remains a powerful 21st century mega-trend".
Maimunah Mohd Sharif, under-secretary-general and executive director of the United Nations Human Settlements Programme (UN Habitat), says cities of the future can play a vital role in improving people's lives.
But she stresses that success relies on "collaborative and effective interventions". She believes that collaboration between the public and private sectors, combined with "sensible" policy interventions, can result in the creation of "vibrant, resilient, diversified urban economies and productive urban futures", as well as an opportunity "to build healthy and thriving cities; strengthen the drive towards green urban futures; promote well-planned and managed urbanisation processes; and ensure inclusive digital economies for the future".
The built environment is responsible for almost 40% of energy-related carbon emissions globally, making it a major contributor to climate change. Reducing its impact is therefore vital – and the reason cities remain central to achieving a sustainable development trajectory.
So, what role can offices play in the drive to deliver greener cities and cut carbon emissions as urbanisation continues? And how can the office of the future be a factor that persuades the companies and employees that drive prosperity to give up their home comforts, return to the office and remain city-based?
Despite the great resignation and the flight to remote working, demand for grade-A office space is growing as urbanisation continues. According to Savills, active office requirements remain relatively strong, though post-COVID occupiers have very different requirements than pre-pandemic.
Philip Pearce, head of central London agency at Savills, says: "Since the second quarter of 2021 we've seen confidence return to the market as occupiers put in place their return-to-work strategies, with most calculating that even with some hybrid working they still need the same overall quantum of office space. What they're demanding though is that this space is the best quality it can possibly be."
There is a growing realisation that the demands of blue-chip and tech-focused occupiers will determine what the office of the future looks like, how it functions, what role it plays in the wider community as well as the all-important ESG targets that it must meet.
Ronen Journo, head of European management services at Hines, says we are entering an era where the human experience will dictate the ideals of the office of the future. "It's going to be about human wellbeing," he says. "Physical and mental well-being; no compromise. People need to feel that their physical and mental wellbeing is taken care of in their place of work. And I think what we've seen is that COVID simply accelerated that awareness. It has made every person in the global knowledge industry aware of the need to think about how we live our lives."
Journo is convinced that companies keen to attract and retain tech-savvy, socially-conscious young workers need to find office space that has been designed to promote wellbeing. "We need to look at the way we design the space itself," he says. "How flexible it is, because over time, the requirements of every tenant will evolve. Then there's energy efficiency, the quality of the air, the light, the acoustics.
"I think there is a notion that people would like to come out of the building after a day of work with their mental and physical wellbeing enhanced. So, we need to think about enhancing proximity to nature. We will get to a point when developers think holistically at the full equation of experience and wellbeing and sustainability."
Journo continues: "People are also asking if they are travelling too much, if they are doing damage to their environment, if they are creating a carbon footprint. Investors and developers need to be asking the same questions. They need to know the carbon impact of their portfolio in the way they do business."
After all, employees will be asking the same questions.
Pioneering developments
Hines and Henderson Park joined forces to build T3 Diagonal Mar (pictured) in Barcelona. Lauren Mills reports
Hines partnered with European private equity real estate firm Henderson Park to build an office made entirely from wood. Its T3 Diagonal Mar building, located in 22@ North in Barcelona measures 38,850sqft. It has been designed to meet strict ESG credentials.
Journo explains that the building is part of Hines' forward-thinking "T3" family of buildings, a new generation of offices built on three pillars: the warmth and sustainability of timber, superior transit connectivity and cutting-edge technology. The building includes a terraced roof and private gardens, further enhancing its ESG and wellbeing credentials.
The advantage of using wood during construction meant there was no embodied carbon to manage, and that it is faster to build, creating less pollution, no waste and less interference with local communities.
The T3 Diagonal Mar project is in the heart of one of Barcelona's most exciting destinations, the 22@ district, where Henderson Park and Hines are creating what they believe will be one of the most important innovation hubs in Europe.
Vanessa Gelado, senior managing director and country head of Hines in Spain, says Barcelona is already known for combining professional and educational opportunities with an extremely high quality of life.
Gelado is confident that by creating a timber-built office of the future, with all its wellbeing and tech amenities, will draw occupiers to the building and its location to enhance their corporate culture.
She says: "T3 Diagonal Mar, with its exceptional design and ESG credentials, will enable us to offer the best building in its class to meet the future needs of occupiers, and in doing so, help them attract and retain the best talent in the market."
When it is finished later this year, T3 Diagonal Mar will have a solid wood Class AA structure, creating a smart, sustainable, and healthy place that aspires to obtain the LEED Gold, WELL and WiredScore distinctions.
Journo says the office of the future must be able to demonstrate that it is doing good, not only through its design and construction techniques, but also operationally in terms of the way it performs, how it operates.
He says: "To achieve these accreditations investors and developers need to provide solid evidence that their approach to construction is beneficial, that the operation of the building is efficient and meets energy saving targets and show that they are actively managing and monitoring their real estate assets to ensure their continuing efficiency."
Olivier Terrenoire, head of asset management and sustainable investing at Generali, supports the notion that the office of the future must achieve external certification of a building's sustainability standards. This will become more important as regulation around sustainable construction tightens.
Terrenoire says: "Data giving the exact consumption of energy is very important. On every project we're always thinking about green design, how the construction will impact the environment and how we can maximise the operational performance of the building – as well as enhance people's lives."
Generali Real Estate's CityLife project in Milan demonstrates the company's commitment to sustainability and improving people's quality of life – as well as its view that third-party accreditations are becoming increasingly important.
CityLife involves the transformation of a former exhibition centre into a new, vibrant residential, retail and business district in Milan, where "quality of life, innovation and sustainability come together". The project, which covers an area of 366,000sqm, includes a large public park where Generali hopes workers, residents and shoppers will relax and connect with nature to enhance their physical and mental wellbeing.
Two of the three office towers that form the heart of the new business district achieved LEED Gold status, with the other awarded LEED Platinum.
Shiraz Jiwa, CEO of The Valesco Group, agrees. "People are used to having different environments having had to work from home for as long as they had to during the pandemic," he says.
"So now, the office space of the future must provide collaborative space, quiet space, an engine room of productivity, an area for dining together. Buildings will need to provide an excellent visitor experience and talent experience. All these things become part and parcel of a culture that encourages the development of the individual. Young talent wants to go to a workplace that is synonymous with their values, and therefore their ability to become the best versions of themselves."
Developers and investors in the office of the future need to understand what companies and employees want their offices to provide, from the facilities within to the external design.
Kim Politzer, head of research for European real estate at Fidelity International, thinks that the office of the future, if it is to appeal to investors, must be able to show a much closer relationship between landlord and tenant.
Politzer says: "Landlords and occupiers must work together to ensure that the buildings are being used in an energy efficient way. This means sharing data, so green leases must be focused on how you create that dialogue to ensure that both owner and occupier are aware of energy usage, waste recycling, water usage, air quality and so on. And that they can meet on a regular basis to review those numbers. They will then be able to understand the trends that they are seeing, whether they are going in the right direction, whether there are things that either the occupier can do in changing behaviours, or the occupier and owner can do together to continue to improve the energy efficiency and other characteristics of the building.
"Because unless that partnership really works, simply delivering an energy-efficient building doesn't deliver the impact that we really need to see from the built environment. Green leases are going to be a key part of delivering an office of the future and changing that relationship."
Journo is already a proponent of collaboration between owner and occupier. He says: "It is vital to get intimate with the people who pay rent. That's the Holy Grail. As an investor, we will only control so much of the footprint of the office. If I want to have real impact on the community in Milan, or in Munich, or in Amsterdam, I need to align my initiatives with my key tenants. Once you do that, we can share data and we can share initiatives and even resources – then we can understand a development's true impact on the community and its environment."
Back to the office
The office of the future must also be designed in such a way that its interior spaces encourage people back to city-based workplaces to reconnect face to face.
Politzer says: "We have already seen people returning to the office. And as people have returned, they have realised that the office is important in terms of culture and collaboration and creativity. But they are starting to think differently about how they want to use it.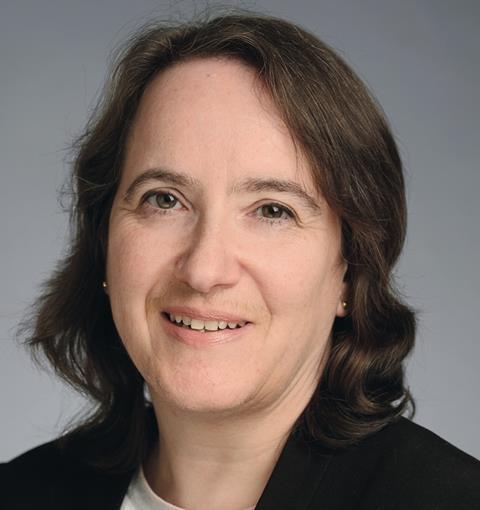 "Companies are thinking about how to create environments for collaboration. They are asking, 'how do we make our offices really attractive to sit and work in?' I think occupiers will shift into creating inner neighbourhoods and groups; something that's a bit more organic in its layout and formulation, because that's how people will want to work. Teams will want spaces that they can adapt so they can really take advantage of the fact that they are all in together."
Jiwa agrees: "The emerging Gen Z talent pool has essentially enjoyed boutique hotel-style student accommodation. They've always been used to a sense of experience within the space. The space has contributed to their development.
"These spaces tend to be ecosystems; they tend to be a place for entrepreneurship hubs. And, ultimately, the creature comforts are there at their fingertips. The expectations of such talent, as well as their social consciousness, is driving them to make important life decisions as to where to work and for whom to work for," he says.
Institutional investors such as pension funds, sovereign wealth funds, the big insurance groups and family offices are increasingly aware that their office portfolio must meet strict sustainability, wellbeing and ESG guidelines – not least because a raft of regulation governing these principles is already in the pipeline, such as the EU's energy performance of buildings directive.
Journo says: "Awareness among investors that you need to demonstrate empirical evidence that your real estate assets meet ESG targets, energy saving targets and so on is extremely high. The money is there to be invested, but people are saying, 'I don't want greenwashing; I want to see that genuine actions are in place'."
Hines' Pan-European Core Fund (HECF) is a good example. The Global Real Estate Sustainability Benchmark (GRESB) recognised the fund's commitment to sustainability by anointing it with its highest Green Star rating.
GRESB recognised HECF's efforts to ensure 100% Sustainability Certificate coverage across the portfolio, as well as a 15.7% reduction in energy use and a 23.8% greenhouse gas reduction since 2016, for like-for-like assets. The fund has also made sure that 90% of its buildings, where it has landlord control, have been transferred to 100% renewable energy sources.
HECF's real estate investments were also noted for having a positive societal impact in the communities they operate in – and this is an important emerging theme for the office of the future.
As Journo says: "Occupiers will want to understand how the building is engaging with the local community, that it is weaved into the neighbourhood and could even be a seven-days-a-week destination."
The importance of 'placemaking'
As we consider the office of the future and its role in growing cities, placemaking keeps coming up as a buzzword of the moment. Placemaking is all about giving cities identity, with public spaces being a vital part of the mix. This is because public spaces help build a sense of community, civic identity, and culture. They facilitate social capital, economic development, and community revitalisation.
Developers of new-build offices should consider the inclusion of spaces that are open to the public such as walkways, gardens or parks. Or a central plaza where people can congregate.
As Jiwa points out: "I think every city must focus on placemaking. The nonverbal communication of space be it indoor or outdoor space, gives a return on experience and this seems fundamental in the new world order following the pandemic.
"City planners and those who are responsible for enhancing the appeal of a city really must start focusing as much as they can on placemaking. The output of that, because every city will approach it differently, will be that there is a greater level of differentiation between cities. Making places and spaces more identifiable will give them character that will enhance the experience of workers and visitors, and this is what young people, everyone, is looking for."
The Urban Land Institute (ULI) has analysed the role of placemaking in the creation of successful cities as urbanisation continues – and the role that offices play in ensuring that success. The organisation argues that an attractive, active, well-functioning public space can jumpstart economic development in a community.
Sabine Georgi, executive director of ULI in Germany, Austria and Switzerland, says creative placemaking provides triple-bottom-line benefits—financial, social, and environmental – for all stakeholders.
She believes that if placemaking is carefully planned – between the public sector including planning authorities and local government organisations, and private sector developers and investors – then people of all ages will be happier to return to cities.
This in turn could lead to higher occupancy rates, higher rents, and market values. Well designed cities, where office areas overlap with community spaces can also encourage enhanced social cohesion, improved health and economic outcomes, and the creative energy and aesthetics of vibrant new places that are enhanced with arts and culture.
Georgi says: "The fitting out of office building interiors is, of course, important. But we need to think about what happens outside of this office building and how it fits in to its neighbourhood. We need to think how we could open our spaces to the public, perhaps by including cultural functions. The office of the future needs to offer something to society, so investors and project developers should think about including kindergartens, or dedicating space as a use for a public yoga club, or something like that."
None of the changes that are needed to reduce emissions from the built environment will happen unless developers, investors and occupiers insist that the office of the future is built using high quality construction techniques and materials, offers best-in-class energy efficiency, EPC ratings and can demonstrate genuine ESG credentials.
Politzer adds: "It's also all about a building's end-trip facilities, so developers need to incorporate sufficient showers and changing rooms, bicycle parking, electric scooter parking and charging points. Electric car charging points."
In the UK all new-build office buildings, from 2025, must conform to the Future Buildings Standard that will set out strict rules for fuel and power conservation and ventilation. It also sets out the government's targets for highly efficient buildings, powered by low-carbon heat.
With a change in UK Prime Minister to Liz Truss on 5 September, it is uncertain to what extent she will move forward with the necessary legislation.
Although the changes are demanding, they are essential if the UK is to meet its net zero targets.
Valesco's Jiwa believes there are other benefits that will please investors looking for steady, upward returns.
He says: "Occupiers are starting to think differently about the costs associated with renting office space. I think companies will start to think of offices as a revenue generator, rather than a cost centre. I've already noticed that discussions about leases and rents - with tech companies in particular – are no longer being had with CFOs or those in charge of the purse strings – but with people such as head of HR, board members, CEOs and CIOs. They are saying, 'well look, this office has to deliver the right kind of space to enable us to attract and retain the best talent'. So office space is now is correlated with talent, productivity – and therefore revenue generation."
This trend, argues Jiwa, is one of the factors that will drive rents higher.
He explains: "There is a distinct bifurcation between the quality of office space that's available. Space with the latest amenities, that is ESG accredited, is in high demand, but there is very little of this type of stock throughout most gateway cities and CBDs in the UK and in mainland Europe. As a result, there is huge potential for increases in rent."
If developers take on board the importance of creating spaces where people want to congregate and work, that meet ESG standards and provide much more than a row of open-plan desks, then the occupiers they attract will be well-placed to lure back the highly sought-after talent they need.