Emerging managers could play a critical role in transforming how institutional investors gain access to the real estate market – and cost-efficient returns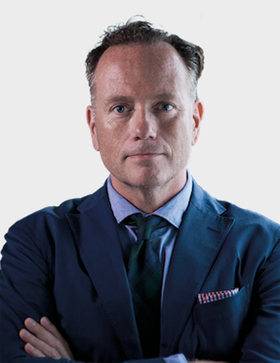 In explaining his successful ice-hockey career, Canadian legend Wayne Gretzky said: "I skate to where the puck is going, not where it has been." It is a time-worn expression but a good one quoted by the likes of Bill Gates and Warren Buffett. At Seaforth Land we use it to describe how we decided on our business model.
When I was asked recently by the European Association for Non-listed Real Estate I nvestors (INREV) to share my views on how Seaforth Land is anticipating the needs of institutional real estate investors, I quickly thought of Gretzky's quote – and how for Seaforth it come up short. Gretzky was a great player, but also had great assistance from team mates.
Equally, it is possible to anticipate future needs of institutional real estate investors, but to act and adopt a new business model requires a massive team effort – and, critically, forward-looking investors on your team.
Yes, institutional investors in real estate deserve a change. However, the dilemma is that the existing investment infrastructure favours incumbent managers. Incumbent managers that like the way things are now: large commingled funds and separate accounts competing for similar deals; multiple layers of fees often starting on committed capital; and sizeable asset-management fees well in excess of their costs.
Before founding Seaforth Land, I met with former colleagues, clients, competitors, and industry leaders in the US, Canada, Asia and Europe. I had no slide deck and no business plan – just an agenda to better understand 'where the puck is going' and then hopefully to build a legacy business around it. That 'listening first' approach cemented our business model and helped me attract a world-class board of advisers, directors, chairman, and team, and led me to investors who recognised that backing this emerging manager was not only good for their returns but also a vote to help effect the change the industry urgently needed.
We believe that the changing needs of our industry will be led by a new breed of emerging managers and investors working together. Here are five themes we believe will define the future of our industry.
Actual partnership: An often over-used term, we believe partnership is achieved when the individual on the client side has enough personal ownership in any transaction and/or in the mandate that a manager's success is equally celebrated by that client-side individual. If you are that institution's head of real estate, such in-house ownership leads to better in-house capabilities, superior client-manager communications, which can contribute to superior long-term asset and mandate performance.
Operating, not just, investing partners: Institutional investors continue to be surprised by the significant dilution between asset-level performance and net-to-investor performance to due operating partner-performance fees paid out by funds. The largest institutional investors are already rolling out emerging operating-partner allocation programmes and we expect this to continue. Some progressive consultants are doing the same, but where these consultants earn performance fees there is a risk that they simply step into the same multiple layers of fees their clients are attempting to mitigate.
Programmatic joint ventures/separately managed accounts (SMAs): As real estate allocations grow, more organisations are measuring fee-efficient returns and their ability to close in on target real-estate allocations. We have heard closed-ended fund allocations referred to as 'phantom allocation' – easier to achieve, until they come back as even more cash.
SMAs avoid this as well as the frictional tax and transactional costs incurred by funds when exiting deals. SMAs work best for larger investors and investors with in-house expertise – as allocations grow, these two characteristics describe a growing profile of investors.
However, there is a significant cost to the manager. SMAs work best with exclusivity rather than the queue system pitched by big managers. Seaforth's SMA focused business means we are likely limiting our total number of clients to four to six, tailored to meet each investor's unique requirements for equity commitment per investment, risk profile, and asset class. We believe that sacrifice is more than offset by building a deeper, more meaningful relationship with each mandate. In the market, having allocated capital translates to superior credibility, which in turn translates to better-priced and off-market transactions. The many managers that want to do both funds and SMAs are, in our view, 'conflict challenged'.
Disciplined, focused expertise: Years ago investors allocated capital on a regional basis. Over time, allocations have evolved with larger investors allocating by country, city and now some are allocating to specific sub-markets. Seaforth Land launched with a commitment to focus on central London commercial creative real estate.
That early disciplined focus has made us – and our clients – experts in this field and rewarded us with superior investments in challenging market conditions. Our first piece of research in 2015, 'Creative core real estate', planted a flag in what we considered an underserved part of the market. This level of focus works in London, where we review about 200 prospective investments a year, but London is one of the world's largest, most liquid commercial real estate markets.
Co-investment matters – but is no panacea of alignment: Emerging managers understand that investors want us to have 'skin in the game'. Without it, managers invest for the binary upside, with little regard for a no-loss downside. We've all seen the outcome of managers who 'swing for the fences' or become more focused on the fundraising than the fund investing. However, other forms of alignment are also effective, including a best-in-class 50% team carry, forgoing fees on committed capital, and reduced or sliding-scale asset-management fees – all to ensure the manager is aligned to deliver back-end performance. Ironically, while leading institutional investors are demanding these other forms of alignment, these forms each reduce front-end profits, further undermining an emerging manager's ability to meet co-investment targets. To encourage change means empowering emerging managers to effect change, which means not stacking the deck in favour of incumbents charging 'two and 20' on billions in committed capital.
As allocations continue to rise we expect larger institutions to ramp up in-house capabilities and to identify and to partner with best-in-class, specialised operators. These investor-operating partner relationships will deliver superior net-to-investor returns while helping to achieve and maintain real estate allocation targets. They will be structured as long-term, programmatic joint ventures, effectively 'buying up' the capacity of each operating partner they mandate.
Tyler Goodwin is founder and CEO of Seaforth Land