Josh Cleveland (pictured) tells Florence Chong why secondaries have room to grow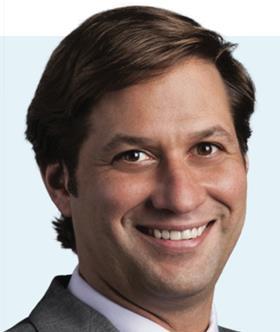 Head of StopStone Real Estate's EMEA operation Josh Cleveland recalls when annual transaction volumes in real estate secondaries surpassed US$1bn (€880m) for the first time. The year was 2006 and Cleveland was with Liquid Realty Partners, a US investment firm focused on real estate secondaries. He was part of a trio, including Jeff Giller and Brendan MacDonald. "We accounted for a significant majority of that US$1bn activity," Cleveland says.
The team went on to set up Clairvue Capital Partners, and in 2014 merged with StepStone to became StepStone Real Estate. The acquisition was to enable StepStone, which was already a leader in private equity secondaries, to enter the real estate secondaries market.
Giller today is Stepstone Real Estate's global head, and MacDonald COO.
Cleveland says today's real estate secondaries market is nine times larger than it was in 2006. He believes that demand for capital in the wider real estate funds management industry will propel its future growth at a rate of about 20% year on year.
Cleveland bases his assessment on the fact that the private equity market is four or five times bigger in size than the real estate fund industry – although the total size of private real estate held by institutions investors is bigger than private equity.
"If you look at secondary capital raised as the numerator, and primary capital as the denominator, in any given year private equity is transacting on 3% or 4% of that capital," he says. "By comparison, only 1% of real estate is transacted. So there is a big gap of growth opportunity if real estate is to grow to the same size as the private equity market."
StepStone had US$121bn under management across all asset classes as of September 2021, most of which represents private equity (US$71bn). Real estate is US$9bn, while infrastructure and private debt make up US$22bn and US$20bn, respectively.
"Our secondary business underpins our activities across all asset classes," says Cleveland. "We see it as an interesting portfolio management tool for investors. It is synergistic with our primary activity, and this is why both GPs [general partners] and LPs [limited partners] want to work with us."
"We continue to see a larger proportion of secondary market plays to be GP-led"
JOSH CLEVELAND
One such LP, Cleveland says, is German pension fund BVK, which last year formed a partnership with StepStone to participate directly in the secondaries market.
"There are few participants in the secondary market that have the primary capital allocation that we have," says Cleveland. "Last year, we allocated some US$18bn to more than 60 real estate managers. We have allocated around US$45bn of primary capital over the last three years.
"This level of market activity makes us integral within the real estate market ecosystem, and delivers us a relationship, access and information advantage which we are able to utilise to our benefit as we participate in the secondary market."
StepStone raised US$2bn, including US$600m in co-investments, for its flagship secondary vehicle, StepStone Real Estate Fund IV, in 2020, and is currently deploying the equity. So far, the fund has invested in some US$6bn worth of assets.
Although it buys secondaries from other institutional investors in traditional LP transactions, in many instances the firm partners with GPs or asset managers to increase liquidity vehicle-wide for all investors.
Cleveland says 80% of the deals that his firm participates in come from real estate managers. That trend is not new; StepStone has been recapitalising managers for 10 to 15 years.
"We continue to see a larger proportion of secondary market plays to be GP-led," he says. "A simple rationale is that, as funds get bigger and the underlying investments that they own are bigger, and when managers want to sell the assets, the pool of investors who can buy them is limited because they are already investors in these funds."
Ultimately, Cleveland says, the secondary market is a function of the primary market that it serves. The bigger the primary market, the deeper the liquidity in the secondary market.
Don't overlook real estate secondaries markets
1

2

Currently reading

StepStone: Next steps for real estate secondaries