As real estate becomes more 'operational', could strategies that target estate operating companies become a bigger part of the asset class? Richard Lowe reports
Despite the disruption caused by lockdowns and social distancing, real estate is sitting relatively comfortably at the asset allocation table. Low interest rates are here for longer. This means institutional investors are likely to continue pouring money into the asset class, maintaining pressure on yields. This poses a challenge, as investors compete for a narrowing set of core assets post-COVID-19.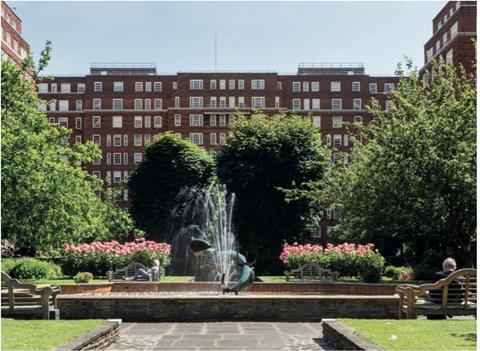 At the same time, real estate is becoming increasingly 'operational'. As investors move into specialist areas such as healthcare and student housing, what was a straightforward science of office investment is becoming an art form, where investors are not just arms-length landlords but service providers, too.
As these two elements combine, is there a case for investing in real estate operating companies (REOCs) – firms that own assets but also have the operational expertise? Timothé Rauly, global head of fund management at AXA Investment Managers –Real Assets, certainly thinks so. The Paris-headquartered investment manager made the decision to move into entity-level investing several years ago for this reason.
"Internally, we had a conviction that – it was probably five or six years ago – real estate would become more operational," he says. "We were going to move from a world where people were seeing real estate for the yield component only, towards a world where… services attached to the asset will become more and more important."
Since then, AXA has made several investments in REOCs, including Retirement Village Group in the UK, European data-centre provider Data4, and French student-housing operator Kley.
Rauly says it is possible to unlock "quite a lot of value" by helping build platforms over time in what are today relatively "nascent" sectors. Investors can benefit from a first-mover advantage in the short term and gain access to a development pipeline over the longer term.
But more than just an opportunity, the practice could be seen as a necessity to stay ahead of the game. That real estate is becoming more operational in nature is "a matter of fact", Rauly says. "So you need to adapt your investment style to this particular trend."
One of the highest-profile investments in a real estate operating company involves private-rented housing developer and manager Get Living, which owns large London residential complexes at Stratford Olympic Village and Elephant & Castle. A number of large institutional investors are invested in Get Living, including Qatari Diar, APG, Oxford Properties, Allianz Real Estate and Local Pensions Partnership, offering them exposure to the private-rented sector market via a platform that has established both scale and expertise.
This is an example of how REOC investing has generally been the preserve of large investors. Similarly, all of AXA's REOC investments have been made on behalf of a large client, which Rauly declined to identify.
But Rauly says the practice could be offered to smaller investors through commingled funds. He points to AXA's acquisition of Dolphin Square, a 7.5-acre private-rented residential complex in London. Although it is not a REOC investment as such, Dolphin Square is such a big scheme "that you have [an operational] team attached to the site", he says. "Controlling the asset but also the operation is more and more important [and] a good way to minimise the risk."
In July, Principal Real Estate Investors announced that it had hired John Kropke to spearhead the creation of a new REOC business. Principal had been active in the area for the best part of 20 years until, in 2018, the relevant business was spun out. This time the plan is to create an international strategy. Principal acquired European real estate fund manager Internos three years ago, giving it a platform that straddles the Atlantic.
"We have some clients that are very interested in the REOC strategy," says Principal Real Estate Investors CEO Todd Everett. "Investing at the entity level can really give them a few extra things. It can provide exclusive access to the transaction pipeline. It provides a little more control. It can provide a little more alignment with the real estate operator and the manager of these platforms."
Everett says large institutional investors "are expressing a fair amount of interest in the strategy", viewing it as another vehicle to access real estate. For this reason, Everett anticipates initial activities will take the form of separate accounts. "But I think, down the line, as we build and grow the team, I could see a commingled fund possibility in the future," he says.
Like Rauly, Everett sees first-mover advantage in the REOC approach, which requires a certain amount of internal "infrastructure" to pursue successfully. "We're not the only adviser working in this area, but it's not overcrowded," he says.
Considering the level of disruption in real estate markets caused by COVID-19, opportunities to acquire stakes in companies could increase – to help them steer through the crisis and provide long-term capital.
The decision to launch the new REOC business predated the pandemic. But, says Everett: "I will admit that now this is one of the areas that could be assisted by the disruption."
And REOC investments can exist at different parts of the risk spectrum, Everett says. "You could look at a platform that is very stable and fully developed, that's more of a core type of investment, or you could go in with essentially a start-up where you are providing capital to help them grow the business over time. We really look at this as essentially just another vehicle to direct real estate ownership."