Smaller investors risk being squeezed out of increasingly competitive real assets markets, but investment managers are coming up with solutions. Richard Lowe reports
Despite the disruption and uncertainty wrought by COVID-19, institutional investors continue striving to deploy capital into real estate. Separate investor surveys by real estate associations INREV, PREA and ANREV, and by Hodes Weill Associates and Cornell University show there are widespread plans to deploy and increase allocations to the asset class.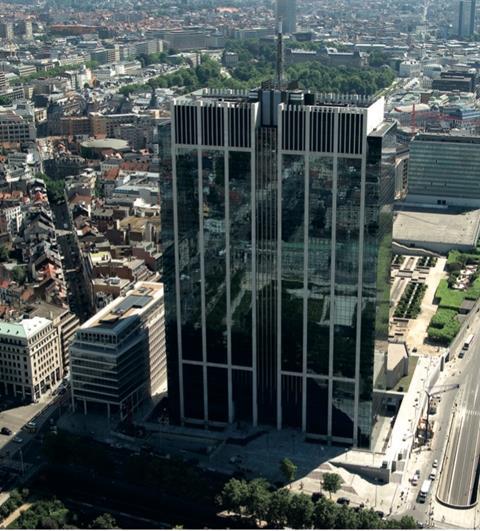 There is a similar picture for infrastructure. According to IPE Real Assets' most recent survey of institutional infrastructure investors, 57% expected to invest or commit a greater volume of capital over the subsequent 12 months and 27% intended to maintain the same level, while 62% expected to increase their target allocations and 35% planned to remain at the same level.
But it is a challenging environment in which to invest, because of the confusing and changing economic landscape and the acute competition for similar assets. This is the case for the largest investors, but the situation is perhaps even more difficult for the small and medium-sized investors that lack scale and resources.
The past few months have seen the launch of several funds looking to provide solutions to middle-ranking investors that might be struggling to access real assets.
Late last year, LaSalle Investment Management announced it had raised US$320m (€269m) for its Global Navigator Fund. Rather than a traditional real estate fund of funds, the open-ended vehicle is able to invest across the 'four quadrants' of equity and debt both in public and private markets, including REITs, fund investments, joint ventures, co-investments and secondary-market trades.
The ultimate objective is to provide a global core-plus real estate risk profile in a one-stop solution. The fund is part of LaSalle's Global Partner Solutions (GPS), which was launched following the acquisition of Aviva Investors' real estate multi-manager arm in 2018.
Jon Zehner, who became CEO of LaSalle GPS, says the "origins of the fund came from listening to clients". It was clear a number of investors were looking for a global real estate solution but were not big enough to do it on their own.
According to Catriona Allen, manager of the Global Navigator Fund, both "smaller investors and larger institutions with directly held domestic portfolios were looking for a global complement".
The fund had a "busy first year" in 2020 and so is already "globally diversified" with investments in residential, life-sciences real estate, medical offices and logistics.
As Allen says, the fund has a "relative value" strategy, meaning it can focus on favoured sectors, but also types of investments across the four quadrants. The fund has also been active in the secondary market – or secondaries – where it can trade in and out of funds and portfolios.
Zehner says the fund is example of how LaSalle is "pushing the envelope with innovation", and he readily admits that other players in the multi-manager space have been instrumental in evolving the indirect real estate industry from the traditional fund-of-funds model to more innovative approaches.
In December, Amundi launched a European infrastructure fund of funds, effectively opening up the strategy it has been managing for its parent, Credit Agricole, for 12 years to third-party investors. The Diversified Infrastructure Strategy can invest directly in funds, make co-investments and make use of the secondary market.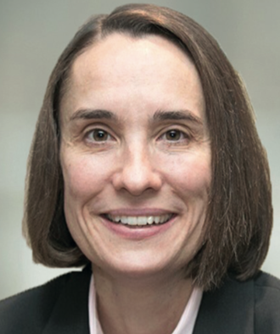 Amundi Private Equity Funds manages €2.4bn in indirect infrastructure investments, as well as €4bn in private equity and €1.4bn in private debt. Guy Lodewyckx, head of private markets multi-management, says infrastructure is the fastest-growing asset class.
"What we see these days is that there is a growing interest for infrastructure from many investors, especially the institutional investors," he says. But for the "tier-two investors", those below the top rung in the institutional league, it is becoming increasing difficult "to build an exposure to infrastructure".
Direct investments are the preserve of the largest investors, leaving smaller institutions the option of investing directly in funds. While this is "feasible", Lodewyckx says, "most of these funds are growing bigger and bigger" along with minimum ticket sizes. "The funds are getting bigger and bigger, but the tier-two investors are not," he says. "So there is… an equilibrium that is favourable to the funds and not to the investors. That's why I believe that funds of funds have a very important role to play here."
Then there are co-investments, whereby larger investors are able to gain more concentrated exposure to individual assets acquired by infrastructure funds. "You get the same assets as in the fund, but you don't pay the management fees," Lodewyckx says. "So you get the asset management of the GP [general partner] for free… only the largest investors can have access to these investments, but through funds of funds the smaller investor can, once again, benefit from this."
Amundi intends for co-investments to make up about 40% of the portfolio, and Lodewyckx says this can help mitigate the costs often associated with fund-of-funds structures. "This lowers the level of indirect fees," he says. "At the end of the day, it can be the same price or even cheaper to go to the market through funds of funds, rather than to direct funds. So it's not necessarily more expensive. Plus, for the same price you get the benefit of diversification, fund selection, etcetera."
Solving a DC conundrum
In February, Aegon Asset Management launched a new indirect property fund for defined-contribution (DC) pension schemes in the UK. Not only are DC pension funds smaller than their defined-benefit (DB) counterparts, the platforms on which they run often require daily dealing, adding an extra hurdle to investing in illiquid assets such as real estate and infrastructure.
Tony Yu, manager of the Aegon Active Beta DC Property Fund, says Aegon has come up with the solution to address this drawback. The fund invests in a range of open-ended property funds in the UK, providing diversification and daily liquidity while effectively tracking the market.
The new fund is a DC conversion of a vehicle already designed for DB pension funds, the Active Beta Property Fund, which was launched in 2017 and has several DB schemes on board. "It has a pretty unique investment strategy in that it's quasi-passive, looking to track a property funds index," says Yu. "The track record has done exactly what we said it would do, it has tracked the MSCI/AREF All Balanced Property Funds index with a low tracking error."
Since launching the DB version, Yu says Aegon has had a number of conversations with pension investment consultants who have said "'we like that strategy… but could you create something similar for our DC scheme clients?' So we looked at it and we have created a version of it. It is daily dealt and daily priced and is suitable for DC pension plans."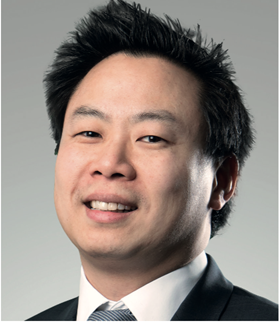 An unnamed UK corporate DC pension plan, advised by investment consultancy Lane Clark Peacock, has seeded the new fund, which is available as a pooled pension fund through Mobius Life.
Yu says there is a lack of choice for DC schemes to invest in UK core property, despite there being several open-ended property funds. He says that, if you look at historic performance data over the past 15 to 20 years, "it's actually very difficult to pick an individual balanced fund that will consistently perform well over the long term". He says: "You can have funds that perform well over a certain period and then perform quite badly over the next period. There are all sorts of different reasons why that happens. Clearly, strategies change, managers change, but also investor behaviour is quite a key issue with open-ended balanced funds."
UK open-ended funds have a history of experiencing redemption-freezes, most recently in the aftermath of the 2008 financial crisis, after the EU referendum and during last year's COVID-19 lockdown.
"What we've seen over the last 15-20 years is certain funds, for particular reasons, can have big mass outflows at particular times," Yu says. "And when that happens it can be incredibly destructive to fund performance… there are a number of funds which have suffered redemption issues over the last 15-20 years and have suffered some severe underperformance… if you picked one of those funds 10 or 15 years ago, you will have suffered quite badly.
"That comes down to the fact that property is a unique asset class… we haven't had passive solutions like you have in other asset classes, because of its very nature. And we felt there was a gap in the market there to try to create something which was not quite purely passive, but quasi-passive, and could negate a lot of those manager risks by creating a diversified portfolio that could track the index. The strategy we've constructed, I think meets that requirement. It's reduced a lot of the risks of investing in property funds."