Long-income real estate funds have performed well during the pandemic. Razak Musah Baba reports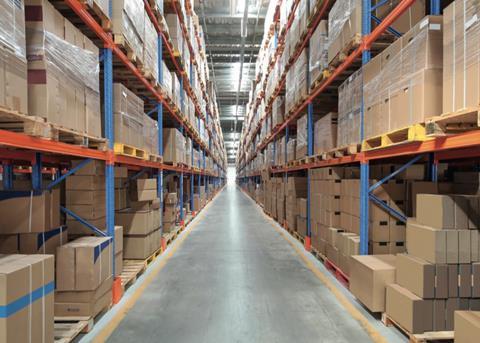 Long-income real estate funds, popular in the UK, are relatively new to continental Europe. But their potential resilience to the economic disruption caused by the coronavirus pandemic could help them gain traction across the region.
The strategy generates secure and often inflation-linked income through investments in properties with long leases, usually more than 20 years, strong tenants and annual inflation-linked uplifts, according to the Association of Real Estate Funds (AREF).
The concept started in the UK and there are eight such funds in AREF's membership. In recent years, similar funds have been launched on the continent. The major players – managing funds ranging from €1bn to more than a €5bn – include Aberdeen Standard Investments, M&G Investments, BlackRock, Aviva Investors and Legal & General. Together, these funds invest in a variety of properties, such as supermarkets, leisure parks, hotels, student accommodation, healthcare and warehouses.
Part of the attraction of the real estate asset class is its ability to provide different investment profiles, from very bond-like credit, through to more private-equity-type exposure, across core, core-plus value-add and opportunistic strategies, says Peter Hobbs, managing director for private markets at Bfinance. "For this reason, a lot of investors prefer real estate for its long cash flow, inflation-linking and good credit characteristics, and that's what long lease provides," he says.
Hobbs also points out that in Europe there has been much more capital flowing into long leases in recent years. "It was traditionally focused on the UK and now you have a number of strategies in Europe."
According to Hobbs, the strategy has performed well. While all the other segments in the MSCI/AREF were negative in 2020, long-income property funds were positive, and they outperformed over three and five-year periods.
He says if there's continued uncertainty, then long-income strategy will probably continue to outperform the market. "But a strong recovery in a market will probably mean the long-income strategy will underperform the other sectors that benefit from that strong demand."
He also points out that some managers in the hospitality sector could experience defaulting tenants as a result of the pandemic.
Renos Booth, head of long-income real estate at Aviva Investors, says the firm's focus is on creating long leases to very strong counterparty credit, preferably public-sector or strong investment-grade credit.
"With a focus on stronger credit with a very low probability of default, the real estate becomes less important, as a significant element of the investment value is derived from the contracted income over the bricks and mortar," he says. "However, clearly it is better to also invest in high-quality real estate, which is what we try to do. But our priority is a counterparty that is going to continue to pay the rent over the long term."
There is little point signing a 30-year lease if there is a high probability that the tenant is going to default in 10 or 15 years, he says. "This approach has been brought into even more focus during the pandemic, because even in the long-lease space, we feel that there will be a dispersion of performance." Some funds have invested in slightly riskier credit and more defaults might emerge across the corporate sector, Booth says.
He says Aviva's flagship Lime Property Fund performed "exceptionally well through COVID, outperforming the market and its peers across the long-lease index".
Launched in 2004, the fund passed £3bn (€3.5bn) of assets under management in 2020 and has been recognised by index provider MSCI as the most secure and least volatile in the MSCI quarterly UK real estate universe. It has outperformed all the other long-lease funds in AREF's long-lease index over one, three and five-year periods while maintaining the MSCI highest risk-adjusted return of all real estate funds over the past 10 years.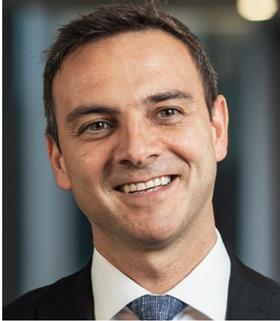 "We're expecting to see real growth in terms of creation of long-lease product and the maturity of the market in Europe in the coming years, especially when people see how resilient the sector has been during the pandemic," Booth says.
Les Ross, fund manager of Aberdeen Standard Investments (ASI) UK Long Lease Property Fund, says the fund has provided a total return of 8.2% per year since launch in 2003, outperforming its Gilts benchmark, the wider UK real estate universe and its direct peers in the long-income space over this time period. He says that despite the challenges of 2020, the fund returned 4.6% in 2020, while the MSCI UK monthly index returned -1%.
In a similar tone, Troels Andersen, fund manager of ASI's European Long income Real Estate Fund, says: "The risk-adjusted performance outlook for long-income real estate remains very attractive when compared to returns available in both fixed income and the wider real estate universe. Our European fund deployed capital during the latter half of 2020. The assets purchased have performed strongly during the third quarter and fourth quarter – with a total return of 4.9% over its first two full quarters of performance – and we expect the fund to continue performing well in 2021."
Ross says the UK fund does have some exposure to hotels, while its European fund does not. While the challenges hotels have faced over 2020 and into 2021 is well documented, the fund's portfolio has been well placed to weather the challenges of the past year, he says.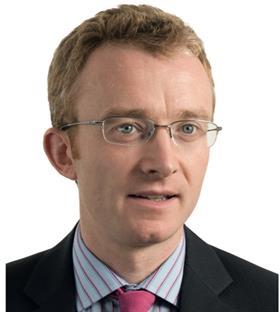 The fund's exposure to the sector is predominantly through assets with investment-grade covenant tenants, which have continued to meet all of their rental payments, Ross says. "In addition, our hotel holdings are well positioned to perform in the recovery phase of the pandemic, either due to location or the price point at which they operate in their respective market."
Andersen says the European fund encountered no tenant issues in 2020. "Our focus on tenants with very strong covenants is crucial here. We monitor the strength of our tenants on an ongoing basis, utilising the experience of our fixed-income team – who undertake tenant credit assessment on all existing and prospective tenants – to ensure that we are aware of any particular headwinds as early as possible," he says.
"In the unlikely event that one of our tenants were to go out of business and be unable to meet their obligations, we are confident that we have real estate that will be attractive to other occupiers."
Andersen adds that the quality and reversionary value of "our real estate portfolios adds an additional layer of security over and above the covenant strength".
AREF lists the £4.49bn (€5.2bn) M&G Secured Property Income Fund as the biggest fund by net asset value among the eight long-income funds that are members of the association. The M&G fund's 147 assets comprising retail, offices and industrial real estate.
Across all strategies, which include the M&G Secured Lease Income Fund and the M&G European Secured Property Income fund, M&G manages £9bn of long-income assets, with the majority of the portfolio in the UK.
"The UK remains a key market and is the largest, by some way, in terms of assets under management and continues to demonstrate highly attractive relative value for investors," says Lee McDowell, fund manager of UK and European long income at M&G Real Estate
McDowell says the continental European market is at an earlier stage of development and has significant growth potential. "We have now completed long-income deals in 10 countries for our pan-European strategy and have a number of deals currently under way," he says.
"We are fundamental, bottom-up, relative-value investors and therefore are willing, in principle, to consider all property types for this strategy. However, given we invest on a long-term basis we, therefore, prefer sectors which are defensive in nature and have sound long-term fundamentals.
"Supermarkets are a natural fit and they make up a large proportion of the UK sale-and-leaseback portfolio along with central London offices. We have a number of ground-rent investments, which are very-long-dated leases with rents set significantly below market rent, resulting in high-quality cash flows which increase in line with inflation. We also have a number of alternative sectors such as residential let to housing associations, through to budget hotels and healthcare."
McDowell says the portfolios were performing well prior to COVID-19 and continue to demonstrate high levels of resilience to the economic disruption. "We expect this trend to continue, driven by low interest rates and investor demand for yield."
M&G's long-income funds took a case-by-case approach to rent deferrals, assessing each tenant's circumstances carefully, he says. "Whilst not all requests for assistance were granted, we have worked proactively with tenants who have experienced difficulties as a result of COVID and as a result agreed a number of deferrals. We expect the vast majority of deferred rent to be recovered as conditions normalise, with a number already repaid and others in progress."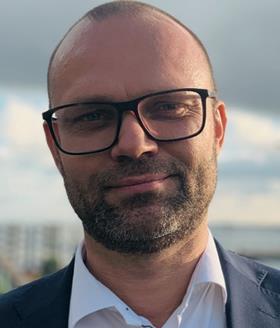 In terms of the overall strategy, a relatively small proportion is invested into the hotel and leisure sectors, McDowell says. "Our leisure assets are predominantly held as ground rents, which have very low rents compared to the income of the underlying asset and are hence expected to perform well as we emerge from the pandemic. In terms of our hotel exposure, we have been very selective in our acquisitions over the years, only buying well-located assets with strong income profiles," McDowell says.
Another manager active in the long-income ground-rent sector is Long Harbour. The Long Harbour European Secured Income Fund (LHESIF) invests in commercial freeholds under a ground lease structure, often on 100-year leases, with annual ground rents.
"This offers access to super-secure, long-term inflation-linked returns, because of the unique certainty and duration of cash flows that ground leases provide," says Richard Silva, fund manager for LHESIF.
He says the fund is actively targeting both commercial and residential freehold assets across Germany, Ireland, The Netherlands and the Nordics, but would be open to investments in other European countries with strong economies.
According to Silva, the UK and US market has seen billions deployed into the long-income space in the past five years, and Europe will follow this trend.
"The European commercial real estate market is burgeoning with high-quality freehold opportunities to deploy long-term capital into, through the innovative Long Harbour ground lease. This type of structure is relatively new in Europe but will follow the trend, and so we are at an exciting stage with our first deals now completed," says Silva.