It comes with new risks, but in the right hands operational real estate can deliver real rewards, argue Matt Soffair and Mike Adefuye
Times are changing for investors in real estate. The influence of technology, structural changes in traditional core real estate sectors and increased occupier demands necessitate a more active role for real estate owners. But for those with the right skills, the increasing operational intensity of real estate represents an opportunity.
This is apparent when looking at assets that sit under the operational real estate banner: hotels, self-storage, co-working spaces, etc. These have the potential to deliver returns in excess of those achievable from traditional real estate investments, especially in an environment of higher inflation. Operational real estate investments involve an owner's income being deliberately linked to the net operating income (NOI) of the building operator, rather than a market-defined fixed rent.
Operational real estate investors benefit by gaining access to underlying income growth at an earlier stage than a traditional lease with a rent review after five years, albeit at the expense of greater income volatility. Of equal importance is the removal of traditional frictions between owner and occupier, with both parties instead being mutually aligned in seeking to maximise revenues from the asset.
Operational assets can be viewed as taking a step towards creating a vertically integrated real estate business model. As they are more management and operationally intensive than traditional real estate investments, operational real estate assets will not be appropriate for all investors and require a shift in approach across the lifecycle of an investment, in particular at investment strategy, underwriting, operation and exit.
Investment strategy
Since operational real estate involves more exposure to the underlying business being conducted within the building, it requires a greater appreciation of the underlying drivers of an asset's NOI. This makes it more suited to investors looking for growth assets or sectors with higher long-term returns. The scale of exposure in any portfolio will depend on investors' objectives and risk appetite.
Take a hotel, for example: the NOI represents the revenue from booked rooms and ancillary income streams, minus the asset's operating costs. The NOI rises and falls in line with changes in revenues and costs. The gap between NOI and the rent receivable if leased represents the additional income attainable under an operational model.
Pre-COVID, a typical hotel's NOI was around 80% higher than the rents receivable if leased.
This additional income yield is known as the operational margin. For most real estate investments this would be accumulated by the operator. But backed by the requisite level of expertise, an operational model provides the potential for greater revenue consolidation, with the potential to unlock a source of alpha – a 'leading edge' return – for investors, compared with traditional real estate investments.
Underwriting investments
By linking revenues to the underlying performance of the business operating from a property, owners can expect a higher, if more volatile, cash flow compared to a traditional lease. This, in turn, should equate to a higher ex-ante risk premium being priced into investments, reflecting business risks and, potentially, lower liquidity.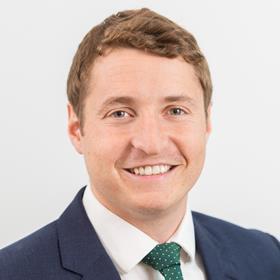 To reflect the wider risks associated with operational real estate investments, when underwriting we estimate a discount rate by starting with the long-term risk-free rate and incorporate additional risk premia, associated with exposure to the underlying business, to calculate a 'required' return for operational real estate investments, over and above the return required from a typical leased property investment.
The risk premium required for operational real estate investments can vary. For example, countercyclical, needs-based sectors such as build to rent and direct-let student accommodation generally require a lower risk premium than hotels and retail. As demand drivers in retail and hotel sectors are more aligned with the broader economic cycle, cash flows are typically more volatile.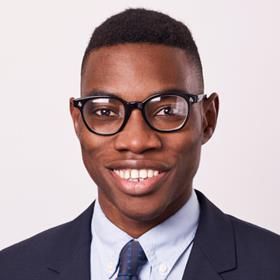 Simply taking on additional operational risk exposure will not result in positive outcomes for assets with weak trading fundamentals. Maximising NOI and mitigating against potential risks requires additional skills. At origination stage, enhanced credit assessments, operator screening and business sector analysis are required. Direct operational expertise is also becoming valuable, which is likely to require an increase in individuals with non-real estate backgrounds.
Operational real estate requires day-to-day involvement in the asset's operations and a productive and collaborative relationship with operators. Over and above maximising NOI, we believe operational real estate also provides scope for owners to benefit from having greater control over their assets, allowing skilled owners to take an active role in responding to the needs of a building's end user.
Another benefit of operational assets is control, particularly in the context of an owner's commitments to net zero, given that the majority of operational carbon emissions are typically generated by the occupier. Achieving the required collaboration between owner and operators can be challenging under traditional leases, as owners have limited control over the building's operations. In contrast, an operational model provides greater control over the building, but also creates a mutual incentive between owners and operators to lower operating costs through more efficient running of a building's services, in turn improving the NOI for owners.
This is particularly relevant in traditional real estate sectors like offices and retail, where structural challenges are contributing to greater polarisation in investment outcomes.
Exiting investments
Operational real estate represents a departure from traditional real estate investments, both in terms of risk and reward but also in the expertise required from owners. While this would typically suggest lower liquidity, this is not reflected in market sentiment. Investor surveys consistently show that sectors that are often operational, such as residential and hotels, are among those most attractive to investors.
A potential outcome of operational real estate growth is a more specialist pool of investors in this space, featuring skilled niche players and larger institutions which can leverage the broader skills within their organisation. This provides the opportunity for greater differentiation among real estate investment managers.
In conclusion, we believe operational real estate is an investment style, not an asset class, one that will play a more prominent role in the composition of portfolios, complementing existing thinking around sector weightings and income styles. The opportunities presented by operational real estate require a fundamental shift in approach from real estate owners to achieve the higher returns the style offers. Those prepared to make this shift with the requisite skills can make headway in what is likely to become an increasingly crowded market.
Matt Soffair is research manager, and Mike Adefuye is senior research manager at LGIM