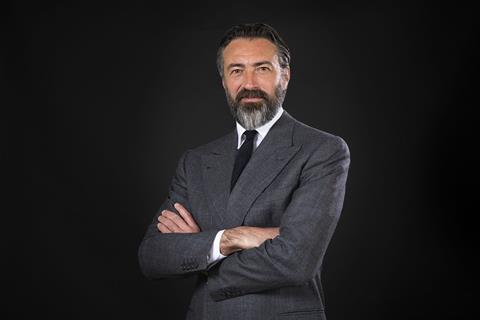 Manfredi Catella is founder and CEO of Coima
With COP27 underway, all eyes are on Sharm El Sheik, where once again we hope global leaders can produce an agreement to prevent the worst outcomes of irreversible climate change. In a year when for many in Europe, heat waves and other extreme weather made the climate emergency feel all too real, the imperative to limit global warming to 1.5 degrees has never felt more urgent.
Yet at the same time, ESG investment strategies aimed at delivering a low-carbon future are being called into question. Over the past year, some high-profile 'greenwashing' scandals have placed ESG and stakeholder capitalism in the spotlight, with growing calls for greater transparency and regulation. Indeed, some have even argued the very notion of ESG funds is in crisis, with a recent article in the New York Times deriding ESG as a sham that tries to prise cash out of well-meaning investors, while others argue that stakeholder capitalism is no more than 'woke window dressing'.
The backlash against ESG from some quarters has undermined investor confidence. A recent survey from the Association of Investment Companies found investors are more sceptical and pessimistic on ESG investing than a year ago, with a majority (58%) "not convinced by ESG claims from funds", up from 48% last year. The number of investors considering ESG had fallen from 65% to 60%, while of those that do not consider ESG, 55% say they are not convinced by ESG claims from asset managers, more than double last year's 27%. This is worrying, given the planet needs more, not less, investment in green funds.
If ESG investment is facing heightened scrutiny, amid concerns over a lack of transparency and accountability, then the good news is that real estate, as an industry, is well placed to help build trust and confidence. Indeed, real estate and the wider real asset industry can take the lead in providing investors with confidence that ESG funds are genuine and do 'what they say on the tin'.
Real estate now has well-established global standards for measuring sustainability performance for its products and is becoming increasingly sophisticated in its measurement of social impact. This means that, unlike many other asset classes, real estate can be much more reliably rated and certified, through global sustainability ratings processes such as, WELL, LEED and NABERS.
And these ratings now go beyond single assets. At COIMA, we recently completed the stringent and lengthy process to achieve LEED and WELL for Community certification for our large-scale Porta Nuova regeneration project in central Milan – the first urban renewal project in the world to achieve both ratings. This gives investors a picture of the ESG performance and impact of a wider development, rather than single buildings within a development, and provides a means for the industry to benchmark large-scale regeneration, which will drive further improvement.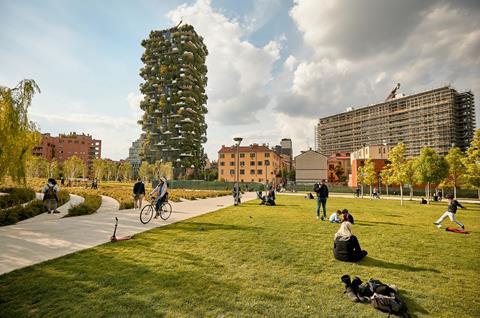 Real estate also has a strong social story – the less often discussed S in ESG. From job generation to the transformational impact of large-scale regeneration, properly done, the socio-economic impact of real estate on communities can be positive and enduring. The industry is becoming increasingly sophisticated in measuring these impacts, capturing a huge range of data to generate social value report cards. It remains an imperfect science, but the ability to evidence social value gives investors greater transparency and encourages a positive feedback loop as developer and asset managers are incentivised to do more and better.
GRESB, the global real estate ESG benchmark, provides investors with a further means of verifying ESG performance. At Coima we have been an enthusiastic proponent of GRESB, as it allows us to demonstrate to investors that our ESG commitments are more than just words in a corporate brochure. This year our ESG City Impact Fund and the Coima Opportunity II Fund achieved record scores of 99/100, putting them among the Global Sector Leaders in Europe, while the Porta Nuova Garibaldi Fund's score of 90/100 ranked it first among corporate core funds in Italy. This has given confidence and certainty to our investors that their ESG-focused investment is directed in the right place.
Encouragingly, the 2022 real estate benchmark saw the largest ever growth in total number of organisations reporting, with 1,820 organisations participating worldwide, covering US$6.9trn of gross asset value across 74 countries. GRESB data is now used by 170 institutional and financial investors with more than US$51trn in assets under management. Against the backdrop of growing scepticism towards ESG claims, the importance of benchmarking ESG performance across the real asset industry in this way cannot be overstated.
This is not to say our industry has its house entirely in order. The challenge to decarbonise real assets remains gargantuan. The built environment accounts for around 40% of global emissions, while if the cement industry were a country, it would be the third largest emitter in the world, behind China and the US. There is much more to be done and little time in which to do it. But by participating in and championing cross-industry forms of benchmarking and certification we can provide investors with greater certainty and confidence in ESG-focused products and opportunities. And that investment can drive further innovation and improved performance, driving up standards, continually redefining what good looks like, and accelerating the transition to a low-carbon future.
Importantly, of course, the pursuit of certifications and ratings must not simply lead to a superficial 'box ticking' approach to sustainability or social impact; they are not an end in themselves, but a means of reporting on efforts toward achieving the end. What is essential, first and foremost, is that real estate integrates ESG principles into its fundamental economic, social and environmental model, sets measurable objectives, and transparently reports against them.
At Coima, for example, we have fully integrated the decarbonisation guidelines of the EU, which is committed to being carbon neutral by 2050. Our projects are all subjected to ESG performance assessment through proprietary analytical metrics, which identify specific objectives and measurable ESG parameters. This enables us to verify the performance of each project against these objectives, providing additional transparency alongside
By deeply integrating ESG principles into its model, real estate can rise to the challenge posed by the climate emergency. But the industry must also commit to greater transparency in reporting on its performance. We can no longer accept claims about sustainability or social value that are not evidenced and verified. As we have seen in other investment sectors, a lack of transparency and accountability around ESG can lead to accusations of 'greenwashing', which is corrosive to investor confidence and risks undermining the genuine efforts across the industry to set new standards when it comes to sustainability and social impact.
While, of course, the measurement tools and ratings we do have remain in need of continual improvement, they do provide an independent assessment of ESG performance and can build investor and stakeholder confidence. It's down to all of us to show leadership in the transition to the low carbon economy – passion and commitment to deliver positive social and environmental impact and transparency in reporting on performance is the best way to reach that destination.