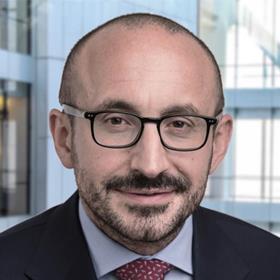 With the gap between affordable housing supply and demand in the UK and parts of Europe continuing to widen, real estate investors are often easy targets for criticism. However, we don't have to look far to find examples of how investors can help solve the problem – if the right government policies can align stakeholders and spur development.
Unfortunately, well-intentioned policies like rent controls and strict eligibility criteria meant to protect city tenants with low disposable incomes do nothing to alleviate the shortage of supply – and might be exacerbating the problem. We have seen this in Germany. Despite being one of the biggest real estate markets in Europe, Germany has seen public frustration grow due to limited new supply in affordable housing. Policymakers have attempted to solve the structural imbalance in supply and demand by implementing a myriad of rent control policies. However, this does not help solve the much-needed development of new homes.
Another good example of this is the Netherlands. Historically one of the most successful countries in Europe in providing affordable housing, the privatisation of Dutch housing associations beginning in the 1990s – as well as the low-interest-rate environment after the global financial crisis – disincentivised developers and institutional investors from building affordable homes. Today, the waiting time for social housing in the Netherlands is between seven and 10 years, while a large number of renters in social homes no longer qualify for capped rents and cannot find alternatives. The resulting supply crunch has even squeezed middle-income earners and limited upward housing mobility.
UK malaise masks a massive opportunity
As in the Netherlands and Germany, structural issues are at the heart of the UK's affordable housing challenges. For example, many existing UK homes fail to meet basic living standards, with more than 1.5 million properties regarded as 'poor quality'. Most of these homes are under majority ownership of single private landlords, who own roughly 94% of UK private rental property.
Current economic conditions are also impacting the UK affordable housing market, as rising mortgage costs force many landlords to put properties up for sale, creating temporary scarcities of available rental properties. In addition, spiralling mortgage rates are increasingly pushing potential homebuyers into the rental market, worsening the supply crunch.
While only a small fraction of the UK housing market is under institutional ownership, capital is willing to be deployed to help alleviate the severe supply shortage. This would bring benefits for both tenants and investors. Tenants can gain access to high-quality modern housing in prime locations, while investors are able to obtain stable cashflows in what remains a challenging broader real estate environment. Unfortunately, despite this willingness, an action plan supported by all stakeholders has yet to materialise.
Regulatory changes boost French fortunes
Even though no European market has the perfect model of affordable housing, some countries have been proactive in addressing the issue. For example, contrary to the experience in the Netherlands and the UK, affordable housing in France has improved markedly since the turn of the millennium.
Affordable and social housing in France has traditionally been dominated by the public sector, via loans with preferential rates from the French state bank. This changed in 2000, when the French government passed a law requiring municipalities to devote 25% of local land/housing to social housing by 2025. The public sector struggled to accommodate this new supply demand, resulting in an additional law passed in 2010 that allowed private investors and developers to create affordable housing to sell back to the public sector and social landlords.
The results have been significant. While the public sector still operates most affordable housing in France today, 50% of all affordable housing are privately developed2. Furthermore, by forward selling the asset before construction, a large part of the risk associated with the development is removed.
There are still challenges with the French model. Building homes remains highly politicised, as in most countries, and the process of obtaining building permits is long and complicated. Nevertheless, the law changes certainly transformed the affordable housing market in France.
Aligning interests crucial to closing the gap
The investment opportunity in affordable housing is compelling, with high occupancy rates and stable income providing an excellent source of low-risk returns. But it is clear that investors are only one piece of the affordable housing puzzle. Credible multi-year plans must be created and these can only be constructed if each nation truly prioritises tackling the problem.
While the Dutch model shows frameworks can be put in place to regulate demand, this does little to stimulate supply. On the other hand, France is one of the most progressive affordable housing hotspots in Europe, demonstrating how smart policymaking can benefit both society and investors.
We urgently require the alignment of interests of all stakeholders – including national governments, local authorities, investors and developers. Only by working together and prioritising this housing crisis can we improve building density, streamline planning approval processes and heighten affordable housing quotas.