European value-add real estate funds appear to be getting bigger. Is this a good thing? Christopher Walker investigates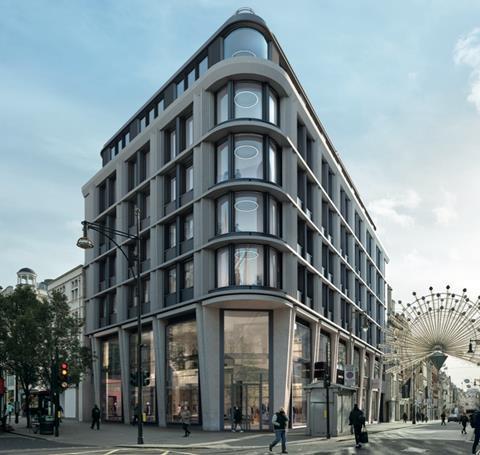 Value-add funds have traditionally been thought of as offering investors higher returns than other types of fund strategy. They often involve properties that require 'corrective actions' and strategies that can result in higher occupancy or better rental levels. These can range from improvements in management and marketing, through stylish refurbishment, to solutions of complex legal or planning issues.
As such, they have been considered to be 'management intensive', and it was previously assumed that this imposed a limit on their size, particularly in Europe. Cain International is certainly of this opinion. It recently closed a fund at €324m, and head of European investments Daniel Harris says the size of the fund allows Cain to be "nimble" and offer "a bespoke approach".
Likewise, Jason Oram, a partner at Europa Capital, says: "We believe that funds below €1bn are better suited to the value-add space, and its myriad granular opportunities."
For other investors, size is no longer a limiting factor. Paul White, senior managing director at Hines, says that "funds are getting bigger". Hines's first European value-add fund raised €721m of equity in 2017, while Hines European Value Fund 2 has an even higher target of €1.25bn. White says that fundraising continued during 2020 and has reached €1bn, and is expected to be "in the ballpark" of the original target.
Toby Phelps, managing partner at BentallGreenOak agrees. "There is no barrier to funds being bigger, provided managers have a sensible business plan they can execute and continue to get opportunities," he says. BentallGreenOak's first fund was €250m, the second €650m, and its latest is €1.46bn.
In October, NREP closed the fourth in its value-add series, Nordic Strategic Fund IV, at nearly €2bn, exceeding its €1.25bn target. This is more than double its predecessor, which was €900m. CIO Jani Nokkanen says: "This is a scalable business – scale gives you competitive edge."
Should investors welcome – or be wary – of the emergence of large funds? Anne Koeman-Sharapova, Principal of European real estate at investment consultancy Mercer, says: "We are particularly mindful that a series doesn't grow too quickly." But, she adds, "growth can be a good thing – with a successful manager you would expect a fund to grow larger… If you consider the size of the opportunities, I see no reason why funds can't be bigger."
Explanations for what lies behind the trend vary. Hines, NREP and BentallGreenOak mention an accelerating pace of opportunities, and suggest there is something of a virtuous circle. Phelps says: "As you get bigger, you have more opportunity for better tenant relationships, often across multiple locations and segments."
Hines notes that the simple fact of size gives the manager an intrinsic competitive advantage. "Once funds start to get into the €1.5bn fund size, they will start to access the kind of opportunities only available to funds of their size," says White.
Nokkanen agrees. "Size can give you other advantages," he says. "You need to have scale to be involved in some of the many interesting hybrid urban developments that are particularly popular in the Nordic region and require expertise in multiple segments."
The last point leads to an interesting question: is it only those firms with big in-house teams that can cope with larger value-add funds?
NREP, Hines and BentallGreenOak certainly think so. "We like to run everything ourselves and have built a stronger team," which is especially important in this "wonderfully opaque market", say Phelps. White says that Hines's "localised model means we can aggregate the origination power of a local network". Hines has 600 people across Europe and White believes that in the past 12-14 months, when travel has been restricted, it has given a competitive advantage over centralised models that outsource. White asserts Hines's strong "in-house toolkit" allows for "intensive interventions" and "a diverse local presence".
Nokkanen admits: "I am super-biased. Real estate is always a local business and in value add this is especially so." He points out that "we have all our expertise in-house" and "are determined to be the best home for the top talent". He warns that those who rely on outside partners, are "just one amongst many clients".
Others disagree. Europa Capital is happy to use local partners. Oram believes that "it is virtually impossible to have all of the sector and geographic expertise in-house that is required for a pan-European fund".

Koeman-Sharapova says Mercer is not averse to fund managers working with partners. "Often they have a more innovative mindset," she says, adding that her "preference is for a lean platform with focus areas".
Koeman-Sharapova also believes that value-add funds could be attracting investors because of sectoral bias. Compared with core funds, they tend to have lower exposure to the sectors that have been most negatively affected by COVID-19 – such as office and retail. "Fortunately, for the larger value-add funds, retail is not a major area," she says.
White says the eventual revival of tourism will "restore the sector", as "luxury rebounds in super-prime city-centre high streets". Until then, he is being very selective. Hines's European value-add fund has a singular retail exposure: "a fantastic re-imaging of the building" on the corner of Bond street and Oxford street in the West End of London, which White says encapsulates the essence of value-add investing.
The picture is similar when it comes to offices, which often make up about 40% of diversified core funds. Less than 10% of BentallGreenOak's value-add fund, for instance, is made up of office assets.
White says Hines is a strong believer in the long-term future of the office, but the dynamic between employers and employees has changed. There "will be a certain degree to which the talent market decides what proportion of employees come to the office rather than the employer", he says. Overall, White expects a 15-20% fall in demand for offices.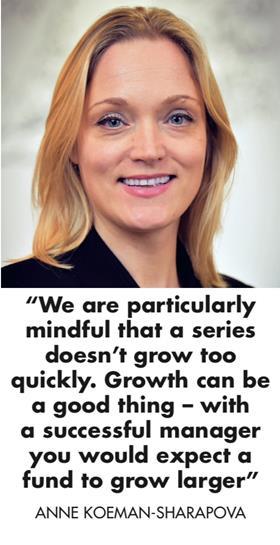 As in retail, selectivity and a flight to quality will be the way forward. Hines is sticking to the prime space – the top 5% of the market. "We don't believe that type of office will suffer," White says.
The need for more thought-through collaborative and mixed-use spaces could well provide opportunities for value-add managers. Oram says Europa believes "offices will be the contrarian opportunity in this cycle".
Nokkanen says the trend towards greener and more attractive urban spaces means value-add fund managers must look at mixed developments, which might be driven by residential opportunities but must include office and retail.
Logistics, meanwhile, has been the favoured sector among core and value-add fund managers alike, as pandemic lockdowns have accelerated an already fast-moving increase in online commerce and the demand for distribution space to support this.
Logistics represents 70% of BentallGreenOak's fund. But Phelps warns that "the space is crowded", and "there are a lot of fanatics around at the moment". Fortunately, he says, this is mainly a problem in "the core space" and more than "80% of what we do is sourced off-market".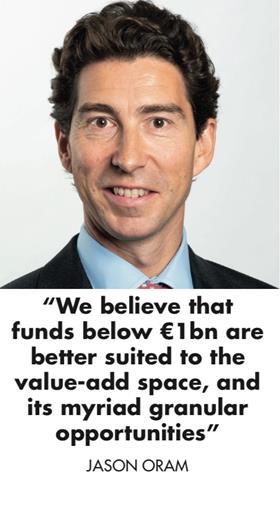 The other favoured sector at the moment is residential. White says "the mega-trend" towards increased renting has become even more of an opportunity over the past 12 months. Likewise, Nokkanen points to the long-term structural and demographic trends supporting the sector such as urbanisation and ageing populations, and adds that increased financial uncertainty is increasing the propensity to rent. Taken together, as White says, "residential is even more of a darling now".
NREP is focused on "serviced living for young professionals, students and seniors", says Nokkanen. Its funds include 12 care homes, primarily in Sweden, while in Finland investments include new sites to expand its serviced-living concept Noli Studios.
Residential assets are attractive to value-add funds and institutional investor more broadly because of the strong and secure income returns they can generate. Koeman-Sharapova says a lot of Mercer's clients' liability studies are "leading them to search for yield, and that leads them to the value-add space". Core real estate is lower yielding and might not meet investors' target returns.
Value-add funds tend to have more aggressive return targets. Historically, NREP's value-add return targets have been above 20%, and even now they are targeting 16-17%. Hines and BentallGreenOak say their target returns have not been lowered. Cain's target is 13-15% and Europa's is 12-14%. Such levels of return are attractive in the environment of low interest rates, which perhaps explains why value-add funds have been able to grow in size.