Like most industries, the sector has a diversity problem. Some businesses are pushing for change, writes Maha Khan Phillips
For a number of reasons, 2020 will go down in history. COVID-19 is not something any of us will be likely to forget. However, one of the starkest memories will be of an event that occurred in the US over the summer. A man named George Floyd pleaded with the police to let him breathe, and his death sparked protests around the world.
It was a moment that brought the Black Lives Matter movement into sharp focus, and it made several businesses sit up and pay attention. And for Sonny Kalsi, CEO of BentallGreenOak, it was enough.
Kalsi, of Indian heritage, had been thinking about how to bring diversity and inclusion to the real estate industry for some years. Both he and Amy Price, managing partner and co-head of BentallGreenOak's US business, had spent their entire careers in a sector where the vast majority of senior executives were white and male, and where they were outliers. And they both knew it was time for change.
"For me personally, what made this very actionable is what happened to George Floyd, and the far too many names before and after him. It just goes on and on," says Kalsi.
But Kalsi and Price saw an opportunity. "You saw how the world reacted to the death of George Floyd. I saw how companies reacted to it. All kinds of leading companies were coming out with anti-racism statements, but also with tangible action behind those statements." It meant, says Kalsi, the environment was in their favour to take collective action. "We have a tailwind here," he says.
BentallGreenOak set out a new policy; 66.7% of all future hires at the company, currently 1,300 strong, would be women and minorities. Kalsi dismisses the notion that this is a radical hiring policy, saying it is "just math", a way to build an employee base that is reflective of society. There are other corporates pushing for similar numbers, but they are very few in number.
BentallGreenOak has pledged to put its money where its mouth is. If it fails to hit its targets, then money will be taken from its bonus pool, and given to organisations where it already has a charitable relationship.
Some industry commentators agree with the approach. Claire England, director for diversity and inclusion at JLL, says: "I am an advocate for assessment of people's commitment for diversity with pay. Rightly or wrongly, money does seem to be a motivator for quite a number of people."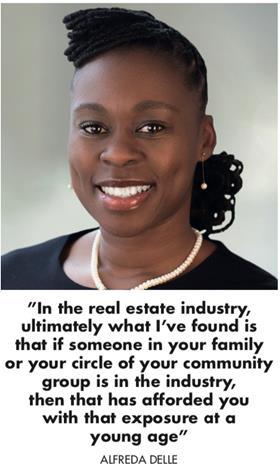 However, others have expressed concerns that financial 'penalties' do more harm than good. But Price does not see it that way. "You have to have a goal, and you have to have accountability," she says. "Therefore, our goal needs to be aligned with how we assess performance. To me it's not about penalties, it's about accountability to our culture and values." She believes the firm is standing for a recruitment process that does not come at the expense of women and minorities, and people of colour.
And nobody is disputing how important that is. The real estate investment industry is lagging behind asset management more broadly when it comes to diversity and inclusion. A 2019 survey from the National Association of Real Estate Investment Managers (NAREIM) in the US found that women held 16% of leadership positions in the industry, up 12% from 2017. And only 4% of male and 2% of female executives identified as African American or Asian.
In the UK, the figures are equally stark. A survey from the Bridge Group in September looking into socio-economic diversity in the real estate sector found that white men dominated senior positions in the industry, taking up 64% of places. On average, 45% of employees of participating organisations attended an independent or selective state school – with the range going from 39% to 71%. Real estate firms in the survey also had a smaller proportion of employees from lower socioeconomic backgrounds compared with leading finance and accountancy firms, and the overall population of UK chief executives. Given that only 7% of UK pupils attend private schools, these figures are telling.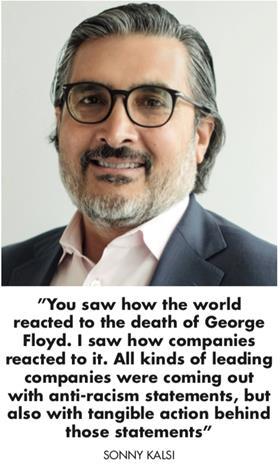 "I think the real estate sector still has got lots of diversity and inclusion challenges that it is facing," says England. "I do think it is a sector that is behind the curve. The industry is one that has rapidly realised it needs to change, and change fast."
Nathalie Palladitcheff, CEO of Ivanhoé Cambridge, the C$64bn real estate subsidiary of the Caisse de dépôt et placement du Québec, has long argued for diversity challenges to be addressed by the industry. "Even now, in 2020, I'm still alone around the table, even the virtual table, with a lot of men, because this industry is still a boy's club. It has to change," she says.
Palladitcheff is seen as a female role model in the business, but that notion rankles. "The fact that I'm seen as a role model is an illustration of the problem. I'm being seen as an extraordinary example of what the industry can do. If we were really diversified, that wouldn't be happening," she argues.
Real estate firms should tackle diversity like any other investment challenge. "Diversity and diversification seem to be the key to resilience," Palladitcheff says. "We are all trying to build resilient portfolios and companies through this pandemic, and in real estate we are always talking about diversification as being key to a lot of kinds of risk. Well, diversity is the key to the corporate world. It has to be done."
And Palladitcheff believes company boards need to be the ones driving this through. "The board has an important role to play here. When you think about an executive's life, you have so many things to do, that sometimes you don't have time enough to have the right distance to think about these things. Boards have the ability, they have time, and they are not in charge of the day to day. If they put the subject on the table regularly, then that is going to move the needle."
People also need to think about choice differently. "I'm a woman, I have three children, and I'm a professional," Palladitcheff says. "Choice is not a male privilege, and that's very important. People choose not to have children, or get married, or to work. Whatever they choose, they shouldn't feel guilty, because it is their right to choose. We are really structuring it so young ladies feel as though they do not have the choice, that they have a limited number of options, which is not true."
At Ivanhoé Cambridge, a third of senior executives are women, at the vice-president level or above. 42%, or five out of 12 board members are women. The firm has created a dedicated diversity, equity, and inclusion role. It has organised conference sessions with its employees to promote diversity.
Industry initiatives
The good news is that most companies are sitting up and paying attention, with the launch of several new initiatives tackling different challenges. In September, LaSalle Investment Management launched a $500,000 programme to award real estate scholarships to black and Latino/minorities, for example. The programme is currently working with four US universities, and scholarship recipients will be mentored by LaSalle executives. They will also have the opportunity to apply for an internship with the firm, with the express objective of preparing them to seek opportunities for full-time employment in the sector after their graduation.
Alfreda Delle, deputy portfolio manager of the core US LaSalle Property Fund, and one of the architects behind the initiative, says: "In the real estate industry, ultimately what I've found is that if someone in your family or your circle of your community group is in the industry, then that has afforded you with that exposure at a young age. But there are a whole host of other members of society that don't necessarily have that opportunity or exposure really early on. By targeting younger students, we thought we could try to help bridge that gap."
Schroders, meanwhile, announced in August that it was adopting flexible working across all its businesses. Faye Farrant, head of talent and inclusion, says: "We've taken away the strict guidelines and we're saying flexible working is available to all our employees. You don't have to have a reason to ask for flexible working, but what you do have to do is make sure it works for your team and your business and your clients. But it's not just for working mums or people who are caring for other people. We feel like this will make a difference to people feeling more included. It opens the door up to everyone."
Farrant also points out that anyone who applies for trainee, apprenticeship, graduate, and intern positions undertake digital assessments to take bias out of the system.
Melinda Knatchbull, chief operating officer of Schroders' real estate business, says that when she joined the senior management real estate team, she was the only woman on the team. "Now I am joined by three others, and next year we will have a new chief executive who is a woman for the real estate business," she says, referring to the appointment of Sophie van Oosterom from CBRE Global Investors for January next year. "I think that will bring us close to 50% of senior management being women in real estate."
Elsewhere, over 90 senior industry leaders have signed up to UK campaign group Real Estate Balance's 10 commitments to diversity. The group is campaigning to address gender imbalance in the industry. But managing director Sue Brown says ethnicity has become a major issue as well, as has social mobility.
Brown believes there is commitment to change at senior levels of organisations. "A lot of chief executives really do buy into gender balance," Brown says. "But within their own organisations that doesn't always trickle down. Although chief executives think they are talking the talk and walking the walk, people in the levels below them don't always do that."
Earlier this year, Real Estate Balance formed its NextGen committee, with a view to shift the way it engages with young talent in the industry.
The question is whether these initiatives go far enough. England says: "The industry isn't representative of the society it's servicing in any way, shape or form, whether that's gender, race, social mobility, disability, and the list goes on. The one area where the industry has improved is gender diversity. But when you look at the intersectionality of diversity characteristics, what you are seeing is narrow diversity – ie, middle-class white women in the sector."
Chandran Fernando, founder of Matrix360, the Canada-based talent and recruitment consultancy that focuses on diversity and inclusion, agrees. "There have been minute movements when it comes to gender – specifically, white women. Women of colour are still kept on the fringes or ignored when it comes to senior positions. I'm not saying this is a conscious decision. It's just the way the system has been built. It is steeped in biases, assumptions, and stereotyping."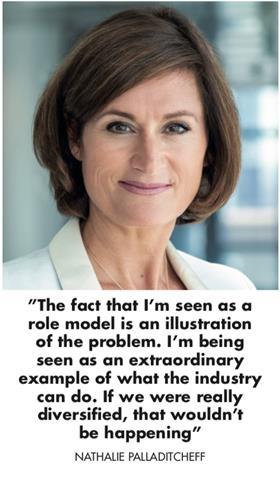 Fernando is sceptical about some of the initiatives that were announced after the summer. "Each company and each leader, be it white or brown or black, tells us they have good intentions," he says. "They all say they want an equitable system that is guided by respect. But it's about how we are going about exercising that mindset. In terms of the Black Lives Matter movement, people are taking these check-box approaches. Let's hire black women and men and put them in these positions. But is the system supporting and encouraging these individuals to thrive?"
Price stresses that recruitment is only one piece of the puzzle. The BentallGreenOak has created four employee affinity groups: the BGO Black Professionals Alliance, the BGO Women's Leadership Council, BGO PRIDE and the BGO Asian Network, which have been set up to highlight areas of advancement in the company, to look at advocacy beyond BentallGreenOak, consider philanthropic initiatives it can participate in, and look at opportunities to celebrate diversity within the firm. The Black Professionals Alliance were advocates for BentallGreenOak to sign the BlackNorthInitiative to establish charitable relationships with the Equal Justice Initiative and the United Negro College Fund, for example.
BentallGreenOak also runs wider philanthropic relationships with institutions such as Habitat for Humanity, WWF, women's shelters, food banks, and education for underserved communities. It says it does not yet know how its bonus pool contributions (which would be separate from its philanthropic efforts), linked to recruitment targets will be formalised, but it could be that some of the organisations it works with will benefit from contributions.
"We are also focused on leadership training and development, certainly for leaders to provide support targeted to women and minorities to help them overcome some of the systematic issues," says Price. "But we are also focused on our leaders. One of our key priorities is to help our leaders become better managers of diverse teams."
Fernando believes change will come when people become more willing to be transparent. "It's going to take a lot of individuals to become brave and look at their internal structures," he says. "Some of their internal structures that have been keeping the company afloat are archaic and aren't suitable. You have to look at the individuals running your HR teams. Are they qualified to tell people stories about the talent in the systems? Can they tap into the right skill-set and competencies, and tell those stories?"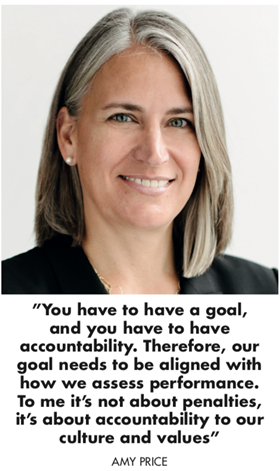 He is also concerned that some initiatives will isolate white men. "White males are part of the diversity conversation too," Fernando says. "For us to isolate that one particular group who are white, straight and male is problematic, because then you've identified a reverse discrimination that is happening."
Kalsi agrees that white men have to be part of the solution. He points out that the majority of BentallGreenOak's senior team is made up of white men who, he says, are fully onboard with the firm's new recruitment initiates. "We have also been clear that this in no way curtails opportunities in our company," he says. "Our view is that diversity is critically important, and it will make us a better firm, and we will continue to offer lots of opportunity for people, regardless of their background."
So, with all the initiatives taking place, is there hope for the future? Some industry participants believe it is a case of one step forwards and two steps back. Others are more optimistic. "I personally have seen changes around me, and the people we've worked with outside the organisation, and our advisers," says Knatchbull. "I'm very positive, having lived and breathed this industry. We are heading in the right direction."
Diversity, inclusion and the real estate investment management industry
1

Currently reading

Diversity, inclusion and the real estate investment management industry

2