Are we about to see an explosion in distressed-debt opportunities? What is clear is that this is not a repeat of the 2008 crisis, writes Vanessa Drucker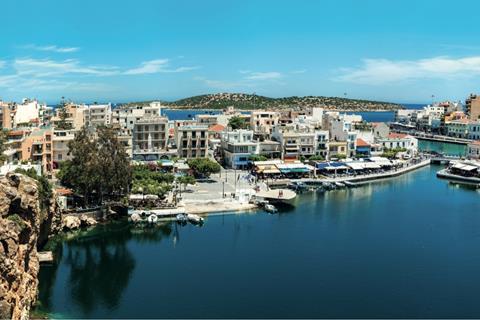 Distressed debt purchasers sense blood in the water. Having patiently sat out a real estate bull market, they are assessing the bid-sell gaps between owners and potential buyers. The disconnect between each side appears stark. Real estate values move slowly at the best of times, and during pandemic uncertainty, buyers of debt and of underlying properties expect steep discounts; owners, avoiding losses, might hold out until forced to sell.
On a brighter note, acquisition debt is still available. "A good deal can find lenders, because the worldwide wall of capital is still seeking yield opportunity," says Jim Costello, senior vice-president at Real Capital Analytics. He observes that buyers are watching deals come though one by one, to make sense of who is willing to move, particularly for hotels and offices, and on what terms. He labels the slow progression "a death by 1,000 cuts".
Owners are not motivated to sell at a loss, as long as there is hope for economic improvement. For example, in the US-multifamily sector, assets are being marketed at about 95% of peak pre-COVID-19 prices, while buyers are looking for a 15-20% discount. "That could change when loans are due," notes Douglas Weill, co-managing partner at Hodes Weill in New York.
So far, the environment is not fully distressed. But it could turn down steeply over the next quarters. Expectations will reset as rents and values rebase. "If lenders start to enforce against borrowers, they may start to ask for more equity and insist on covenant requirements," warns Peter Cosmetatos, CEO of the Commercial Real Estate Finance Council.
There is room for loan-to-value (LTV) adjustments, considering that large commercial banks are not under the same capital pressures as before the 2008 global financial crisis. If lending is now at, say, 55% LTV, a new leverage level might settle around 65-70%.
"That's higher than borrowers might like, but would still offer grounds for consensual restructuring," says Paul Coates, head of EMEA debt and structured finance at CBRE.
Before the pandemic, the market was shifting towards flexible, shorter-lease commitments, providing less secure income. COVID-19 accelerated those trends, exposing landlords and their lenders to higher operating risk.
Tenants are demanding flexibility and forbearance, rental holidays, and reductions or recalculations. Landlords, in turn, are starting similar conversations with their own lenders. If no compromise is found, landlords can enforce their rights, eject tenants and address empty properties, while lenders who take possession must then look for new landlords. Rents and values will likely be adjusted down. Lenders might require further equity from borrowers and leverage could accordingly be reduced.
"There are political and economic pressures on both groups," says Cosmetatos.
Private lenders such as debt funds face slightly different structural challenges. Although they can raise new funds, their existing closed-ended funds with maturity dates usually include investment guidelines that promise initial investors a specific return. Nicole Lux, senior research fellow at Cass Business School, says: "They can't modify the terms if the fund doesn't make the hurdle. They can only extend."
Cosmetatos does not see any kind of "feeding frenzy" yet. To reach a crisis point, landlords would likely have to fail their LTV or interest covenants. Most lenders appear reluctant to test those covenants. Interest coverage in 2008 was at multiples of 1-2x, but the rate today is 3-5x, meaning that borrowers can afford to lose substantial portions of rent before breaching the covenant.
Today, discussions between the landlord and lender are more likely to involve subjects such as amortising payments, or whether landlords can retain more Principal.
The 2008 crisis is recent enough to provide investors with a reference point for today's downturns and dislocations. Although there are some present-day commonalities, the differences largely outweigh the similarities. The most salient distinctions are cash flow and leverage.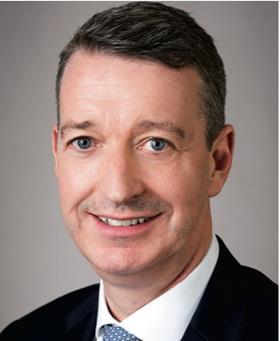 "The 2008 GFC was a crisis driven by over-leverage and a resulting price bubble in real estate assets," says Robin Potts, co-head of real estate investments at Canyon Partners. "Instead, what we are experiencing is more of an exogenous shock that has led to a substantial drop off in revenues and uncertainty related to all things requiring people to come together, like travel, shopping, concerts, conferences, or going to the office."
European markets are more sensibly leveraged and funded today than they were 12 years ago. There is no sign of the ticking time bomb that led up to 2008, or the re-evaluations that allowed borrowers to gradually increase LTV levels, making them vulnerable to a sharp correction.
It is important to differentiate between a financial shock and a contraction in the real economy, such as occurred in the 1980s and 1990s. In those decades too much inventory was often produced, leading to layoffs in a vicious cycle. The 2008 crisis, on the other hand, essentially constituted a financial event, with no one willing to lend at any price.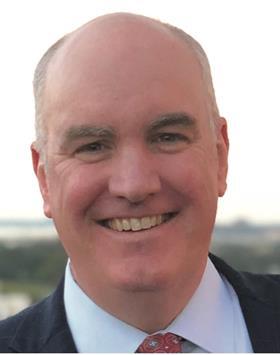 The pandemic, by contrast, is leading to another kind of recession. "Things can get back to normal, with vaccines and treatments, so buyers and sellers can reset expectations," Costello says. One telling divergence from 2008 is that it is still possible to get a loan today, although acquisition loans are scarce. Today, a good deal can attract lenders, because a worldwide wall of capital is hungry for yield opportunities.
The other key departure from 2008 is the availability of cash flow for restructuring, in the event that covenants are breached. Equity values have not collapsed, as in 2008. For instance, "residential, logistics and offices seem able to generate reasonable levels of cash flow", says Coates, who notes that prime yields in London offices are actually strengthening.
Banks are generally well-capitalised and are not overly exposed to overhanging real estate portfolios. Moreover, regulators, who are showing patience, have not asked banks to bring down their loan books. That said, "debt will probably be a catalyst at some point, since lenders won't extend forever", Weill says. "They will eventually look to collect on maturing loans."
At the same time, better liquidity from a combination of sources should create more pricing and trading than during the 2008 crisis. Private funds are sitting on over $300bn (€253bn) in capital ready to invest. Pension funds, insurance companies and sovereign wealth funds are not shying away from opportunities, motivated by a view that "the next couple of years should turn out to be good vintage years for asset investing", Weill says.
Costello singles out insurance companies as potential providers of capital. Those lenders have been some of the most conservative in terms of product, location, and types of loans they were willing to underwrite. From that angle, he sees some parallels with 2008 when those firms came back strongly, having prudently avoided some common risks.
Another class that has evolved since 2008 is securitised debt.
In 2020, commercial mortgage-backed securities (CMBS) debt represents 20% of real estate lending, as opposed to over 60% in 2007. Newly distressed loans, mostly CMBS, accounted for $30bn in Q2 2020, versus $10bn in Q1. "But since CMBS is a small proportion of the market now, a big overhang of other debt has still not come through," says Costello.
CMBS will probably show the first signs of distress. The mortgage pools include some of the lower-quality assets, including hotels. Servicers are more likely to "follow the book", says Lux, especially as their own money is not at stake. CMBS has also suffered a precipitous decline in issuance, although Bank of America has just completed a CMBS transaction in Europe.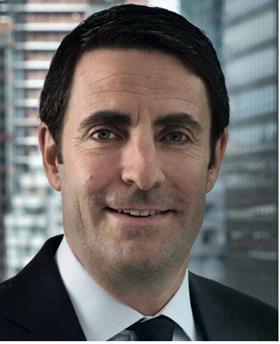 Potts expects CMBS servicers to come under increasing pressure from bondholders "to address challenged assets, particularly retail and hotel, within each pool as time passes".
Knowing where to look
Since the coronavirus struck, at the sector level various assets are performing in line with the disease's impact on their business models. Although hotel and retail sectors are struggling, offices, logistics, data centres, and apartments have been thriving in the 'new normal'.
Hotels are facing multiple uncertainties. They might come back quickly if occupancy starts to revive, but it is still premature to make predictions. Will video conferences replace business meetings? The tourist season is short, even in the countryside away from major cities. Hotels losing cash from other sources, like exhibitions, fairs, and events will be affected.
In the US, Weill reports, hotels are running at negative cash flow every day. "They are equity impaired, but must keep paying property taxes, payroll and insurance, throwing good money after bad," he says.
In continental Europe, "hotels in every country had no income, and are having trouble reopening while operating costs need to be paid", says Amy Aznar, head of debt and special situations at LaSalle Investment Management. "Tourism is coming back – both coastal and city centre – but quarantines are disrupting that." Despite the travails, some opportunistic players are venturing back into Europe.
In June, Henderson Park and Hines acquired a portfolio of five seafront hotels in Crete.
Retail is the other sector under particular duress. Shopping centres and chains have been struggling for over two years, and the situation has worsened. In London, chains such as Pret A Manger are closing some shops. And Intu has been selling off its shopping centres, as it tries to shore up its balance sheet in the UK. Earlier this year, it divested its Austurias Centre in Oviedo, in Northern Spain, to ECE European Prime Shopping Centre Fund, as well as another Spanish asset, Intu Puerto Venecia.
As part of a long-term strategy to exit the retail sector, Hammerson had tried to market seven shopping parks to private-equity firm Orion, which would have been the largest such sale in a decade. However, Orion cancelled the transaction in May, citing COVID-19 concerns.
In the UK, LTVs are low, at an average 50% for retail. Coates outlines the inevitable: "A shopping centre financed at the peak in a smaller market will probably lose money, when those assets are brought to market in a consensual sale or enforcement, since weaker asset classes always get shaken out in a downturn."
Many other sectors are holding up, or even faring well at this time.
Data centres are highly sought after as electronic activities thrive. Logistics firms are benefiting, because consumers and businesses are relying on distribution chains, such as Amazon.
Offices have been attracting lenders, which has been a surprise to some – researchers believe tenants are still occupying the same space, but using more of it due to social-distancing requirements.
Residential has not stumbled, as demand for lodging outstrips supply. As for student lodging, there is a question over how many students will return to their classes this autumn. Major student operators appear confident that UK domestic students will come back, although overseas ones less so.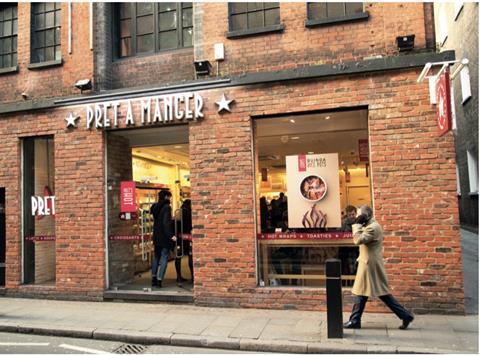 German tenants do continue to pay rent. "Lenders are getting wider pricing and margins on the same LTVs, though, even on stable office and logistics assets," says Aznar. "Spreads are higher still in Italy, Spain and France, because banks have pulled back, particularly from development lending." That creates opportunities for LaSalle, with senior spreads (excluding hotel and retail) of 50-75bps wider than pre-COVID-19, and mezzanine margins out by 100-150bps.
Opportunities abound in this market, which is poised to reward capital availability and certainty of execution. That is especially true, Potts says, "for players with a high degree of comfort with complexity and an ability to roll their sleeves up, which often comes with an in-house asset-management team, and an acquisition team with experience across credit cycles".
The first wave of assets brought to market tend to fall into three categories: secondary-market sales by lenders facing margin calls; secondary-market loan sales by lenders reluctant to manage through an impending workout; and hotel dispositions by owners who are under cash-flow pressure and have an urgent need for liquidity.
The shadow of impending margin calls looms. Private lenders and REITs have started to receive the dreaded calls, as their portfolios are marked-to-market, compelling them to sell notes at a discount. These sellers often use fund or corporate-level leverage facilities, Potts explains, which are typically full or partial recourse, vulnerable to margin calls related to deterioration in the underlying asset's cash flow or valuation, and which lack match-term duration with the underlying collateral loans.
Can owners stay liquid long enough to pay their loans and achieve desirable pricing? Some will have to take losses when they are not receiving sufficient revenue from their tenants. Debt funds are notably exposed to full-service hotels and offices in central business districts.
In many cases, owners and lenders have been able to come to terms on temporary forbearance agreements, taking a wait-and-see approach. However, as this crisis unfolds, Potts expects lenders' patience to wear thin, "resulting in more forced selling as net operating income remains constrained and cash flow needs ratchet higher".
One man's meat is another's poison. In Europe, LaSalle raised £225m (€253m) for its special-situations strategy in February, through which it invests across all commercial real estate asset classes, alongside sponsors via preferred-equity, joint-venture equity, higher-leverage mezzanine and other structured debt/equity solutions. "Special-situations capital is our most flexible and opportunistic bucket, partnering with those needing gap or rescue capital," Aznar explains.
LaSalle intends to follow up this individual mandate raised from a single institutional investor with a larger, commingled fund. The mandate is the successor to LaSalle's first UK-focused special-situations fund, raised in 2010.
"We want to get capital ready fast, with the timing now right for distressed investments," Aznar says. LaSalle is looking at Spain, France, and pan-European portfolios, which have less competition from country-specific local players.
Overall, real estate remains a coveted asset class, despite the economic and societal upheavals and uncertainties ahead. Funding is cheap, and real estate continues to offer positive returns on investment. Three to six percent yields, and even higher for distressed assets, can be enticing in an ultra-low-interest-rate environment.