US real estate is going to be transformed by the country's population of 90m Millennials, writes Christopher O'Dea
Institutional property investors take note: as many as 90m Americans are breaking camp and setting out on what could be a two-decade journey to new frontiers. America's Millennials are on the move, and their decisions about where to live will shape the prospects for US property markets for years to come.
That a single population cohort, already perhaps the most-researched group of people ever, could determine the course of a property market as large as the US is a testament to the sheer power of demographic numbers and the cumulative effect of millions of individual economic and lifestyle decisions. And while those effects will play out over decades, they are already being felt.
"Demographics are highly relevant to what's going to happen with property near term," says Lee Menifee, head of Americas investment research at PGIM Real Estate. As Millennials progress in their careers, for example, they will earn more money, set up households, often in larger-sized homes. Many will start families, increasing the need to live in locations with good schools and recreational facilities – in addition to the bars and restaurants that have traditionally attracted them.
Menifee expects demographic trends to have a significant impact. The Sun Belt will regain its position as the region with the strongest population growth. The Sun Belt posted the highest job growth, economic growth and population growth for many years prior to the great recession. "That stalled for a little while," Menifee notes. "There was an assumption there had been some sort of permanent change, that those markets weren't going to be the leading growth drivers," he says.
But Menifee believes those trends will resume, in part as construction that was delayed during the recession moves ahead. In addition, the recently-passed US tax reform bill, on the margin, favours growth in lower-cost markets. "Our view is that the demographic shift toward the Sun Belt, particularly the lower-cost areas, will continue and actually pick up speed from this point forward," he says.
The Millennial cohort is behind big changes in office and industrial property, says Shubhra Jha, senior director of research at CBRE Global Investors. "Office space didn't change for 40 or 50 years because [Baby] Boomers were used to the kind of buildings constructed in the 70s and 80s," she says. While Generation X workers – those born between 1964 and 1980 – started a shift towards the creative office space that has become the norm, "their numbers were not large enough to make the shift palpable and meaningful", Jha explains.
That was left to the Millennials. "This age cohort is so large it will dominate the workforce by 2020 or 2025," she says. "The decision makers will change as the boomers retire."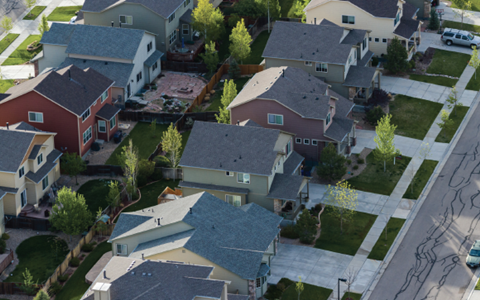 The change will have ramifications for investors. Office property decisions will increasingly focus on how individual assets accommodate new workplace trends such as co-workers and temporary space, as well as the impact of ride-sharing on parking and the ability to accommodate pick-ups and drop-offs, Jha says. We have more success with buildings that are a bit more flexible in how we can transform spaces," she says. "Employers also value flexibility to accommodate changes in the number of people on the payroll versus the number of contract workers."
The way Millennials' shop will transform the industrial sector. "The Millennials, more mobile, more comfortable shopping online and on their phones, just make the shift towards e-commerce inevitable," says Jha. The result is a secular shift in demand for industrial property suited to the requirements of vast consumer choice and rapid delivery. Jha expects significant opportunity as industrial property is transformed over the next two decades. "It's going to be an ongoing process where fully automated industrial distribution facilities will become the norm," she says, "with multi-storied industrial facilities in urban areas."
Millennials will have a significant impact on residential property. "Demographics play a very large role in the apartment sector, where growth has been strong over the last decade," says Menifee. As Millennials prosper and start families, they seek housing located in a good school district rather than in a downtown area, he adds. "In the coming decade we expect to see a rotation toward larger units, potentially in more suburban locations."
They are likely to put down stakes in many areas of the country. "We believe Millennials have been painted with one broad brush," says Jha. The conventional wisdom is that Millennials all want to live in cities. "We don't think so," says Jha. "There are 80m or 90m Millennials and a lot of them want to live in suburban locations. The big demographic shift is that, because younger people want to live closer to their jobs, transit and retail, there's definitely a move towards more density and being closer to cities. Such well-connected suburbs with apartment supply limited by zoning will offer opportunities for investors to acquire sound properties and make them Millennial friendly."
Renting is likely to remain an appealing option for cash-strapped Millennials that need more space. The National Association of Realtors' Housing Affordability index, which measures the income necessary to qualify for a mortgage, has been declining since its peak in 2012.
Demand for apartments outside of cities "is the next big demographic shift we're looking at", says Menifee, reflecting Millennials' priorities. "I don't think people that are used to convenient urban living are going to give up on that amenity base entirely," he says. That means existing apartment stock located close to transit and lifestyle retail could see the first wave of demand from the Millennial exodus.
"It may have not been young renters' first choice, but all of a sudden things like parking directly below your unit and an attached garage, or playground equipment and a dog park become very appealing," Menifee says. For investors "that's something to plan for over the next decade".