Institutional investment in Australian healthcare property is only just beginning. But the sector is expected to mature quickly. Florence Chong reports
In just five days, Australian Unity raised AUD420m (€267m) for its Healthcare Property Trust. Overwhelming investor demand for Australia's oldest and largest healthcare fund had previously forced the Melbourne-based company to stop accepting new investment for one year.
Australian Unity is one of half a dozen specialist healthcare property fund managers working to securitise Australia's AUD125bn healthcare property market. Despite rapid growth in the sector on the back of an ageing population, healthcare property fund management in Australia is still in its infancy. With the exception of Australian Unity, which has a diversified property portfolio, healthcare is an emerging sector in the Australian market for institutional investors.
Chris Smith, head of healthcare property, says Australian Unity healthcare trust, which was established in 1998, crossed the billion-dollar mark in June 2017. Growth has accelerated in the past three years and, with a AUD600m project pipeline, the fund is poised to reach its next milestone of AUD2bn this decade.
Assessing the market, Rob Morrison, co-head of property at Barwon Investment Partners, says: "We are at the start of a journey where institutional investors are becoming property capital partners for healthcare operators in Australia."
Today, says Morrison, less than AUD2bn worth, or 2.5% of the market, of Australian healthcare property is owned by professionally managed funds.
John Dillon, fund manager of Dexus' Healthcare Wholesale Property Fund, says the healthcare real estate investment trust (REIT) sector in the US is of a similar size to the office sector. "Statistics tell us that, as Australians reach 65 years, the demand they place on the healthcare system increases rapidly," says Dillon.
James Maydew, AMP Capital's head of global listed real estate, says Americans over the age of 65 typically visit the doctor seven times a year at a cost of US$9,800, versus a person aged under 45 who, on average, visits 2.3 times at a cost of US$2,700.
The Australian Bureau of Statistics forecasts that the number of Australians aged over 65 will rise from 3.6m in 2015 to 6.8m in 2040. Morrison says: "Australia's healthcare sector represents about 10% of Australia's GDP, and expenditure for healthcare services has been growing at an average of 6-7% per annum over the last decade. It is one of the fastest-growing sectors of the Australian economy."
Historically, healthcare has not been considered a core property sector in Australia, says Morrison. But in recent years, investors have started to appreciate that healthcare assets have investment attributes similar to traditional sectors such as office and retail. "Some asset consultants see the return and risk profile as quite similar to retail," he says. "Healthcare will be seen as a logical core strategy for many Australian super funds and institutional investors into the future."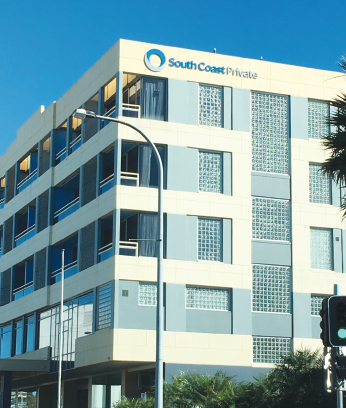 Fund managers agree that income from healthcare assets is stable, because hospitals and facilities have long leases. They explain that it is expensive outfitting a hospital with new technology and equipment, so operators want security of tenure. Dexus, for example, has secured a 30-year, triple-net lease with the Catholic Church-run Calvary Group for the new Calvary Adelaide Hospital in South Australia.
Healthcare is a non-discretionary expense, meaning it is resilient to economic downturns. Reinforcing this, Smith says Australian Unity's healthcare fund remained open for redemption – and continued to make distributions – during and after the global financial crisis. The fund continued to expand and acquire assets at a time when other property sectors struggled to stay afloat.
In an uncertain world, says Andrew Hemming, managing director of Heathley Asset Management, people gravitate to real assets, and healthcare properties represents one asset class that can provide stable, annuity-type returns.
Heathley manages AUD600m in aged care and healthcare facilities, and has a development pipeline of AUD300m.
Barwon, which manages AUD120m in healthcare assets in its initial fund aimed at private wealthy investors, moved to cater to institutional investors last year with the creation of its Barwon Institutional Healthcare Property Fund. Five institutions, including four large Australian superannuation funds, were the first investors, committing AUD300m. With gearing, the Barwon open-ended, wholesale fund has an initial capacity of AUD500m. Morrison says the fund has, so far, deployed AUD150m on five assets, including private hospitals, pathology laboratories and day surgeries.
Dexus, a listed REIT, raised the first tranche of capital for its Healthcare Wholesale Property Fund from two domestic institutions in December. Dexus and its partner, Adelaide-based developer Commercial & General, are cornerstone investors in the trust. Dillon says interest from domestic and offshore investors is strong. The open-ended fund will have an initial portfolio of existing and pipeline assets in excess of AUD800m.
Dillon says he "can see no reason why we can't grow this fund to AUD2bn or AUD3bn in the next three to five years".
Australian healthcare fund managers have also seen an increase in interest from offshore investors. "We are speaking with offshore groups with offices in Australia. These are large global pension funds that can see the opportunities," says Hemming.
Others concur. Smith says Australian Unity, which has traditionally catered to self-managed superannuation funds and retail investors, is discussing investments with large institutions. "The challenge is finding the right opportunity," he says. "These institutions want to invest AUD100m, and some others are talking a lot more than that."
Fund managers say accessing assets is the biggest challenge. "We estimate the total healthcare sector is worth AUD125bn – equivalent to the size of the logistics and industrial sectors," says Dillion. About 25% of that is public hospitals, which are not accessible to private investors."
In Australia, it is rare to see a large portfolio of healthcare properties come to market. The most notable exception has been the NorthWest Healthcare Properties REIT takeover of a listed Australian fund, Generation REIT, in 2016. The Canadian investor took control of Generation REIT in a deal valuing the trust at AUD491m. NorthWest also controls the New Zealand-listed Vital Healthcare Property Trust, which had assets of NZ$1.38bn at the end of June 2017.
Such deals are infrequent. For most, building up a portfolio is a piecemeal effort. "Healthcare in Australia is largely around vertically-integrated businesses. Healthcare operators have to own their facilities," says Hemming. "If you look at every other industry, it has separated property assets from the operating entities. Only roughly 20% of healthcare is securitised in Australia, and 99% of aged care is still integrated."
Hemming says securitisation will allow operators to redistribute their capital and to focus on the operational side of their business, which has higher margins. He says fund managers will need to be proactive and innovative to identify investments. "We are edging into development. If we believe healthcare facilities are older and that technology is changing, we will partner with a developer and those opportunities will bring us 40% IRR," he says.
Others grow organically. With upgrades and expansion, Australian Unity has increased the value of its Valley Private Hospital in Mulgrave, Victoria, from AUD20m in 2010 to AUD120m.
"Statistics tell us that, as Australians reach 65 years, the demand they place on the healthcare system increases rapidly"

John Dillon
Increasingly, cash-strapped state governments in Australia are exploring fresh approaches to fund new hospitals. These public-private-partnership projects offer the route to meaningful direct investment.
The development of Bendigo Hospital in Victoria and Sunshine Coast Hospital in Queensland was funded by Australian investor First State Super. The two hospitals, with a combined value of AUD800m, began operations last year.
The NSW Government contracted the listed healthcare group Healthscope to build a new AUD600m Northern Beaches Hospital in Sydney to serve public and private patients. Healthscope has concessions to run the public and a private hospital for 20 and 40 years, respectively.
Australian Unity last year won the right to develop the AUD1.1bn Herston Quarter Health Precinct in Brisbane over a decade. Smith says the centrepiece of the project is a Specialist Public Health Facility in Herston an inner suburb, which will cost AUD380m. It will also have a private hospital, estimated to cost AUD100-150m. On completion, says Smith, the public and private hospitals at Herston will go into the group's Healthcare Property Trust.
With an inflow of capital, the market has seen increased competition between healthcare property fund managers. Yields on medical assets have fallen from about 8.5% three years ago to 5.5% today.
Barwon bought a three-asset portfolio on the NSW south coast from Evolution Health Care for AUD76.5m last year at a 5.5% yield. But Morrison says: "We are happy with the investment and the quality tenants. They have strong businesses and an established position in the healthcare sector." Such tenants have growth plans for their businesses and Barwon will be well-positioned to supply their future space requirements, he says.
Barwon is looking to forward-fund projects to secure assets at more favourable prices. "We are well advanced with a fund-through opportunity for a private hospital, and we are looking for other opportunities," he says.
Fund managers expect the supply of investment assets to increase as healthcare operators adopt a sale-and-leaseback model in coming years. And governments may start to work with wholesale healthcare funds to co-fund healthcare projects.
"In the next few years," Hemming predicts, "you will see the private-sector becoming more involved in delivering health services in Australia."