The real estate arm of Aberdeen Standard Investments has been clear since the merger of Aberdeen Asset Management and Standard Life Investments two years ago that it has ambitions to become a global direct real estate investment manager. It has a global multi-manager arm, but to date its direct capabilities are concentrated in Europe.
Its acquisition of Orion Partners, a boutique fund manager active in Japan, China, and South Korea, accelerates its growth plans in the region. Aberdeen Standard Investments will now look to see through Orion's US$900m (€798m) existing investment programme, before building a broader business around it.
Last year, Kang Puay Ju was tasked with building up a direct real estate business in Asia-Pacific for Aberdeen Standard – in addition to her existing role as global head of real estate multi-manager. The acquisition of Orion came about through the multi-manager arm, which has been investing in a number of Orion strategies for more than 10 years.
"When I took over the business, I wasn't necessarily looking at the inorganic route as my first port of call," Kang Puay Ju says. "But an opportunity presented itself. I knew that it would work very well, given our history of working together, so we acted very quickly to secure the deal."
The multi-manager business of Aberdeen Standard has invested in a number of Orion's strategies, including Chinese retail, Japanese healthcare and value-add real estate in South Korea.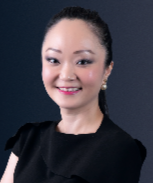 Today, it manages US$900m in real estate, including capital yet to be deployed. All existing strategies will be seen through to completion. "Then we will look to the next phase," Kang Puay Ju says. "We are working on product concepts that we are to bring to the market shortly."
Aberdeen Standard's multi-manager arm will have to sit out these new products, as it has a policy of not investing in internally managed funds. "We will be physically managing assets ourselves," Kang Puay Ju says. "We have to be careful in maintaining an information Chinese wall."
Kang Puay Ju says the ultimate ambition is to manage a core pan-Asian funds. "There is definitely an ambition to become a truly pan-Asia player and to offer pan-Asia products," Kang Puay Ju says. "As to whether that will be core or value-add, where we are in the cycle when we are ready to launch such products will be a critical consideration."