Family offices are becoming bigger players in global real estate markets. Thomas Wiegelmann and Morten Bennedsen explore their unique requirements
Family offices exist for the purpose of investing and managing funds to sustain the family's long-term wealth and prosperity. The wealth controlled by billionaires worldwide is estimated to be US$9trn (€8trn).
There is limited knowledge about how much capital is managed through professional family office structures – The Economist recently estimated it is about US$3-4trn. It is also estimated that there are about 5,300 single-family offices, of which three-quarters are in North America or Europe. In addition, there are many multifamily offices that service hundreds of wealthy families.
A key objective for most families is to ensure a sound legacy for future generations. Besides the ambition to generate appealing returns, family offices are typically particularly mindful of value preservation. Therefore, real estate exposure should – and in most cases does – represent a key part of a family office's investment portfolio.
Family offices are increasingly adjusting their allocation towards real estate as part of their alternative asset class strategies. According to the recent UBS/Campden Wealth Global Family Office Report 2018, direct real estate accounted for 17% of the average portfolio allocation.
Asset allocation increased by 2.3% compared with 2017, with approximately a third of family offices envisaging their real estate direct investments increasing over the next 12 months. Only 13% of survey respondents aim to reduce their direct real estate allocations. This is supported by a preference across Europe for real estate investments, which account for 23% of their average family office portfolio.
The inclusion of real estate in a family office portfolio assists in diversifying returns and deploying capital, especially given the comparably low correlation to public equity, real estate is well-suited to diversifying family offices' portfolios of stocks, bonds and other alternatives.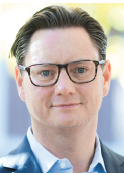 Furthermore, real estate covers a wide range of investment strategies – from core, core-plus to value-add and opportunistic as a function of risk and return. Real estate is especially attractive to many family offices (as well as other institutional investors) because it generates stable and predictable cash flows from fixed leases and, as such, solid distributions. As a result, real estate returns might typically be less volatile than equity returns, even allowing for valuations. Demand and performance are significantly driven by demographics and economic activity.
Family offices are able to leverage real estate assets with relatively inexpensive debt to further drive cash-on-cash returns and internal rates of return, in most regions – but specifically Europe – at good spreads over bond rates.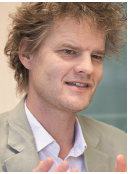 The separation of operating assets from family office assets is often a key motivation in times when family enterprises are sometimes faced with significant challenges and disruptive developments and instability in business models and industries. Investing into bricks and mortar is also motivated by the desire to safeguard parts of the wealth from the operative family business – regarding estate handovers, we anticipate that about 40% of heirs expect to take over within the next 15 years. In addition, families often intend to achieve stability and asset protection with a real estate allocation.
For family-office investors the key question is how to achieve a reasonable real estate allocation, maintain a focus on investment strategy and establish a relevant level of diversification. Many investors have a strong bias towards their home real estate market and their holdings are much more concentrated geographically than their equity and bond portfolios.
In this context, a family office's strategy might consider indirect investing, which typically involves buying shares in a fund or a publicly or privately held company, or direct real estate. It is important for executives of family offices to build their strategy and operations in the context of the key features between direct and indirect real estate investing, which might have significant impacts on risk, returns and diversification.
In any case, and specifically given the cyclical nature of real estate markets, this requires strategic planning and sound market analysis. Risk management should be on a family office's radar during all phases of the market cycle.
During the 1990s, larger family offices began to access global real estate by increasingly participating in private real estate funds. This allowed them to diversify from their direct investments mostly undertaken in their local markets. We often see that families often lack knowledge of professional real estate investment and the proper analysis of the various investment strategies and associated risk-and-return profiles.
Typically, such families have generated their wealth in industries where they understand the risk metrics that are often different to those of real estate. As such, an indirect real estate investment might be regarded as an easy and fast 'plug-in' investment for more passive family office investors. It is crucial to have an in-depth review of fund managers, their brand and performance.
A benefit of the indirect investment path is the typically high degree of diversification in the case of larger fund portfolios and the ability to access products to specialist areas (eg, property type or geography), which otherwise might not be accessible. An approach such as this might typically refer to a diversified, stabilised asset pool representative of average real estate exposure giving average market returns.
In the case of more active portfolio management by the family-office investor, the indirect strategy might also involve the review of potential overweights or underweights – such as those relating to geography, market timing, public and private markets, and risk-return profiles. A further benefit of indirect investing is that fund managers are typically regulated and should operate based on ethical codes and governance standards.
Furthermore, and in the case of listed funds, family offices often rate the higher liquidity of shares and a subsequent exit as favourable.
On the other hand, from a typically long-term family-office approach, the term of a fund might be important, especially when timing the exit of a fund with favourable market conditions.
In addition, changes to the fund strategy or investors' preferences require consensus with other fund investors, resulting in limited flexibility. Before the 2008 financial crisis, many funds had been structured as 'blindpool' arrangements, where the investor commits capital to a fund manager, which then makes investments, which are often managed by local operating partners.
After the financial crisis, family offices focused less on blindpool fund investments and more on transparent fund structures and direct investing.
Direct investment, club deals and JVs
The straightforward way for family offices to invest directly is to acquire full ownership in a property or portfolio. This is typically the case if there are sufficient team resources, experience, and access to attractive deal flow.
From our experience, direct real estate holdings of family offices tend to reflect 'trophy' or fully stabilised properties representing core and core-plus risk-and-return profiles with long-term holding strategies. Quality real estate might not only preserve wealth but deliver capital growth and long-term income streams, which are important considerations when it comes to multi-generational strategies and ambitions.
Many family offices have increasingly established superior in-house competence in defining bespoke investment strategies with a view to value-add and opportunistic profiles, also involving investing (and co-investing) in development projects. As real estate is typically not a core operational business of most family offices, one of the preferred ways to enter real estate investments is to partner with professional investment management platforms.
Selecting the adequate operating partner is crucial and sometimes a challenge. Often, family offices consider club deals with other family offices or joint ventures as a partnership. This might be motivated by the preference to write smaller cheques and to limit concentration risk. Real estate transactions that are capitalised with such structures, for example, involve the limited partner – the family office – providing the majority of the equity, typically up to 90%, with the general partner – the operating partner – providing the remaining equity with the fee arrangements and profit split being defined mandate by mandate.
In addition to a bespoke and balanced structure (also with regards to debt financing and tax structuring), team capabilities, governance, alignment of interest and economic factors, what is crucial to them is connecting with other family offices that share their values and approach to investing. In our experience, family offices like to be associated with someone who has a reputation to lose beside the common desire to generate superior returns.
Family offices and the private-wealth sector will continue to be key in global real estate markets. This development is particularly driven by the expanding family office wealth base as well as increasing allocations to real estate as part of their alternative assets.
Thomas Wiegelmann is with Schroder Real Estate and Honorary Adjunct Professor at Bond University and member of the Harvard Real Estate Alumni Board. Morten Bennedsen is the André and Rosalie Hoffmann Chaired Professor of Family Enterprise at INSEAD and the Niels Bohr Professor at University of Copenhagen