What do rising trade tensions between the US and China mean for real assets? Anton Pil looks at the asset class most likely to be affected
As Washington and Beijing once again lock horns, it is an good time to look at the role of the transportation industry that lies at the crux of global goods movement – as it also happens to be an investable asset class.
Whether containerships, planes, rail cars or dry cargo vessels, transportation as an asset class is becoming mainstream. In what has been a sustained low-interest-rate environment, institutional investors are seeking alternative sources of yield in less-correlated assets.
According to the World Shipping Council, many container ships can transport up to 20,000 containers of goods. That's the capacity of numerous large warehouses' worth of goods on a single journey.
Despite the importance of the US-China dimension in global maritime activity, the trade war has yet to make dramatic waves for the global shipping industry. The industry is dynamic in its logistics patterns and we have already seen the re-sourcing of goods originally emanating from China spreading across South East Asia.
Indeed, South East Asian economies may well be the beneficiaries of trade tensions – distribution centres for consumer products are shifting, Chinese electronics companies are moving facilities to Taiwan. This is increasingly turning ASEAN countries into an attractive alternative or supplementary manufacturing base. For example, it is interesting that Vietnam has become China's most important trading partner in ASEAN, helped by its lower costs, putting it on track to become an economic powerhouse.
On the other hand, US farmers are being affected as China's imports of US agricultural products have fallen. Soybeans are the most valuable US farm export, and shipments to China dropped to a 16-year low in 2018.
The Trump Administration has announced about $15bn (€13bn) in aid to help US farmers whose products may be targeted with tariffs by China. This would be the second round of assistance for farmers, after the $12bn plan last year by the Department of Agriculture to compensate for lower prices for farm goods and declining sales stemming from trade disputes.
Many are arguing that the current tariff environment, following the recent increase, may become the 'new normal', and, so far, with the exception of agricultural products, there has been little impact on the transportation industry.
If this latest round of tariffs does ultimately reduce volumes within the container industry, where retail good tariffs have thus far been absorbed by Chinese manufacturers, there could be an impact on the quantum of containerised goods shipped.
For example, AP Moller-Maersk , the world's largest container shipping company, which is seen as an indicator of global trade patterns, has warned that trade tensions and an economic slowdown are slowing growth in global freight. It cut its forecast for global growth in container traffic this year owing to the trade war, noting that it had depressed trade volumes between Asia and North America in the first three months of the year.
Containerised trade makes up the majority of consumer trade activity, with total consumer-demand-driven imports from China at about US$450bn – a relatively small component of the U$19trn US economy. As manufacturing costs have gone up in China in recent years, we've also seen a migration of manufacturing activities into secondary markets, in effect diversifying industry risks.
Trade wars typically create inefficiencies in shipping, which can be good for shipowners, because the distances goods travel often become longer, as mentioned in the South East Asia resourcing point above, which tightens the market and moves rates up. In other words, artificial impediments such as tariffs can benefit shipping strategies.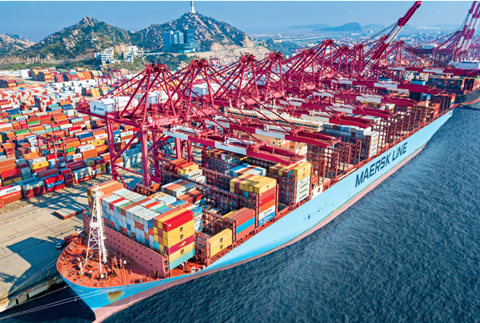 Another factor driving the broader industry dynamics is regulation. Capital requirements implemented primarily in Europe, such as Basel III (regulatory framework on bank capital adequacy, stress testing and market liquidity risk), have put significant constraints on the ability of banks to deploy equity into assets.
Historically, transport investing had been a significant business for banks, but those banks have been pushed out of the market as the cost of holding equity on balance sheets has become inefficient. We have seen the departure of banks as a source of funding in the market and investment managers are stepping into that space as a manager of third-party capital.
For investors in transportation assets, although it may be tempting to get distracted by the endless trade headlines, it is more important to keep a close eye on the critical importance of transportation to the global economy, and the fact that for every year since World War II, except 2009, the transportation industry has enjoyed positive growth.
Anton Pil is managing partner at JP Morgan Global Alternatives