It has paid off in corporate private equity, but in real estate the benefits have failed to materialise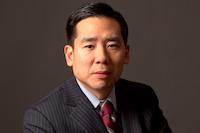 Investors allocate to private equity with the expectation of superior returns relative to public market investments. This approach has generally paid off in corporate private equity, as return premiums have compensated investors for illiquidity risk. However, the same cannot be said of real estate private equity.
Since the early 1990s, which marked the beginning of the modern era of real estate investment trusts (REITs), the average private real estate manager has not delivered an illiquidity premium over full market cycles. In fact, private returns have often fallen short of listed returns.
Investors allocating to private real estate have had some opportunities to generate an illiquidity premium through the selection of managers, strategies and vintages.
However, as the business cycle matures and the stockpile of dry powder held by private real estate funds grows, these choices are likely to have even more important consequences. Accordingly, investors should consider the ways in which REITs can complement real estate portfolios.
We outline six benefits of REITs.
• Performance incentives: Listed and private real estate vehicles both generally seek to create alignment of interests between managers and investors through performance incentives. However, the vehicles' incentives are structured differently.
REIT managers tend to have significant equity ownership stakes and receive performance-based incentive compensation tied to specific objectives – such as earnings growth, shareholder returns and management of the firm's risk profile. This aligns financial rewards with investor interests.
For private real estate funds, business models are generally focused on buying assets, creating a tug of war between performance incentives and management fees based on invested assets. Increasingly, private funds are structured in such a way that fees do not accrue until capital is invested, creating a sense of urgency to put capital to work, even if at a lower rate of return.
• Accessing capital: REITs have access to public and private sources of equity and debt capital. This capital can generally be raised faster and more often at a lower cost than capital in the private market.
During the financial crisis, REITs were able to raise significant amounts of capital through common stock issuance, corporate debt, and convertible offerings. Although that capital was expensive, it allowed REITs to strengthen balance sheets, to address debt maturities and to reduce leverage. By contrast, many private real estate owners were unable to recapitalise, prompting some to issue capital calls in an unfavourable market.
Private real estate managers tend to deploy higher levels of leverage with shorter maturities in an attempt to enhance returns by driving down the costs.
For listed REITs, leverage is largely governed by what investors believe is an acceptable range for the company – usually 30-40% of total assets. While higher leverage has the potential to benefit investors when markets rise, it also increases downside risk by increasing the volatility of real estate values.
• Diversification benefits: Some allocators have favoured private markets for exposure to non-core real estate sectors. However, as the REIT market has evolved, a diverse set of sectors has emerged – including cell towers, data centres, manufactured housing and self-storage – often represented by companies with dominant market positions.
About half of the FTSE Nareit All Equity REITs index now consists of these non-traditional sectors, providing access to strong secular growth themes.
Some of these sectors are positioned to deliver higher long-term growth than many core property types, while also diversifying real estate allocations. Moreover, within a portfolio of 20-40 securities, investors have the ability to participate in the cash flows and equity values of thousands of underlying properties and leases owned by the REITs.
• Cash-flow predictability: By law, REITs are required to pay out close to the entirety of taxable net income in the form of dividends to shareholders – a large portion of which is typically considered return of capital due to depreciation.
Historically, reinvested distributions have accounted for 56% of the total return profile of REITs over the long term. The cash flows driving these distributions tend to be more predictable than real estate appreciation, helping to mitigate risk associated with property cycles.
By contrast, opportunistic and value-add real estate strategies might not pay any distributions and returns tend to be realised when the assets are sold.
• Manager-selection risk: Although private real estate fund managers have not delivered an illiquidity premium consistently, the success of top-performing managers seems to have given many institutional investors sufficient confidence of achieving excess returns. However, this assumes investors have access to a steady stream of top managers and that they will be able to select top performers over a full cycle.
In certain vintage years, the spread between top-performing and bottom-performing value-add and opportunistic funds has been massive. Some have produced relatively consistent results across private real estate funds, while others have seen a return difference as wide as 1500bps between top and bottom-quartile managers.
Manager selection is also a factor when allocating to REITs. However, the return differences between REIT managers over time has historically been narrower than for private real estate.
• Capital deployment: Record fundraising by private real estate managers in recent years has raised concerns about the ability to put cash to work. Even as managers cast a wider net in search of opportunities, increasing competition and lower return expectations in the private market have resulted in a bottleneck of capital.
In some cases, private fund managers have had to ask clients for extensions, or use other means to deploy capital. The recent increase in REIT privatisations reflects an environment where more private investors are seeing relative value in the listed market.
While different institutions might have varying sensitivities to the J-curve, it might be a consideration for some and potentially more relevant in an increasingly crowded private market. By comparison, even the largest listed real estate mandates can typically be invested in a matter of days, with no material impact on market prices.
Jon Cheigh is head of global real estate and senior portfolio manager at Cohen & Steers