The IMMUNE project looks to address the future health standards of offices
The IMMUNE project was born of our realisation that COVID-19 was not a freak event. The emerging expert consensus is that major epidemiological events are increasingly likely in future. It is not yet clear whether this phenomenon will cause a permanent shift toward homeworking, or how significant the shift might be, but a lot of work is dependent on human interaction.
It is also apparent that it is easier to protect people on public transport than in their work environment, making the healthiness of buildings the challenge for the basic functioning of the market economy and for the confidence factor that underpins it. Once we were clear on that, a building standard became self-evident and urgent.
IMMUNE is the first open-source standard for certifying the built environment's capacity to withstand health challenges and to minimise the impact of pandemics. It is inspired by technologies and procedures successfully applied in hospitals and 'clean rooms'.
There are more than 100 measures combining technical solutions and facility-management practices, including:
● Quarantine rooms;
● Logistics for pandemic response including PPE;
● Built-in sanitisation technologies to prevent the spread of bacteria, viruses, and toxins;
● Bathrooms equipped with bio sanitisers – urinal and WC hygiene flushing systems;
● Ozone space and water treatment;
● Walls with antimicrobial paint;
● Rounded corners to minimise bacterial deposits in toilet cubicles;
● Crowded areas such as meeting rooms and cafeterias fitted with high-class air filters.
All measures must be implemented, monitored and maintained by a trained steward managing a dedicated facility management team.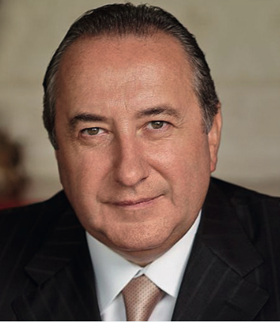 The measures are submitted to an assessment-scoring index and points system for attaining three IMMUNE labels. There are: strong (equivalent of three stars); powerful (four stars) and; resilient (five stars). An accreditor, an institute or specialised building standard issuer, can award a label after receiving the compliance report from an authorised building assessor, an independent third-party company specialised in sustainable building design, development and certification. The assessor is trained by the accreditor to verify how the architectural engineering and design measures were implemented.
We put the cost of full implementation of measures at 2% of the initial investment's value with, of course, variations depending on the state of the building. That is perfectly realistic considering that owners and landlords of grade-A commercial real estate have been prepared to invest just as heavily in the greening of their buildings, more for prestige than for bottom line, as businesses' energy costs are marginal compared with cost of personnel. In this case, we are talking about nothing less than a business' capacity to keep functioning in a pandemic.
As president of the European Property Federation, I am aware of the power of the EU and of its ambition to be the world's health and environmental leader. Our first goal is critical mass of big corporate landlords and tenants. On the heels of that there has to be EU impetus through regulation and standards. IMMUNE is what the EU's policymakers are looking for, and they can take it to 450m people and beyond.
Liviu Tudor is founder and chairman of Genesis Property, founder and chairman of the Romanian Building Owners' Association, president of the EPF, and initiator of the IMMUNE project
Future of Offices: No going back
1

2

3

4

5

Currently reading

Offices now have a building standard for the COVID-19 era

6

7

8

9

10