The importance of the health and wellbeing of workers who spend a lot of their lives in office buildings is finally being recognised by investors. Christopher O'Dea reports
The rapid uptake of measures to actively support employee health and reduce harmful environmental impacts shows there is ample room to improve the quality of the office and other indoor areas.
Investors and occupiers can now track the wellbeing features of office space through certification programmes that assess how everything from digital climate-control technology and energy-efficiency improvements to water conservation and lighting controls affect the people working in any given structure. The International WELL Building Institute designed the WELL Building Standard, launched in 2014, as the first global rating system to be focused exclusively on the ways that buildings and everything in them affect the comfort and health of occupants.
A WELL certification is based on a data-driven, onsite, third-party assessment of building features, and allows for building owners to add optimisation features to advance their healthy building strategies. The WELL analysis encompasses the impact of a building on seven categories – air, water, nourishment, light, fitness comfort, and mind. A key assumption of the WELL approach is that human health and the environment are intrinsically linked. Towards that end, WELL works in conjunction with green building rating systems like LEED, BREEAM, GreenStar and Living Building Challenge to enhance building performance.
Building in healthful capabilities from the ground up is more straightforward in new projects, but occupiers can register any building, office or other space, set health and wellness goals and start working towards certification.
The property industry has made substantial progress; WELL reports that 3,831 projects in 58 countries, encompassing over 457m sqft, are applying the WELL building standard. But there is a long way to go before the majority of office space will support wellbeing. For one thing, new supply is coming onto the market, albeit slowly. According to property market data provider Yardi Matrix, major metropolitan areas in the US alone added more than 680m sqft of office space in the past decade. This is raising density in land-starved markets like the northeast, while exacerbating problems like parking and traffic in areas like the southeast, where most of the new office space was built in suburban areas.
Another factor is that legacy office buildings often fall short of today's wellbeing standards. Even buildings that incorporate features that were considered wellbeing enhancements, such as landscaped campuses, interior greenery or fountains, are ripe for a substantial rethink or renovation. Today, occupiers demand space that will not merely house employees, but also provide an environment where today's team-oriented workforce can deliver sustained productivity.
Amundi Real Estate believes wellbeing principles and practices will be the foundation for buildings in the future. "We see this concept being at the very heart of the buildings of tomorrow," says Sandrine Lafon-Ceyral, asset management and SRI director. Her team at Amundi manages more than 700 properties in 14 countries in Europe, valued at €30bn.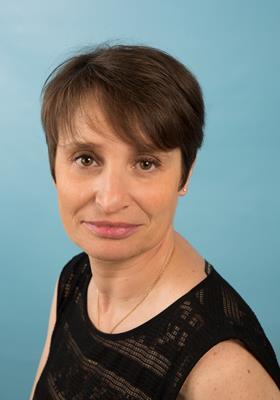 "As society evolves, wellbeing is increasingly one of the first criteria that people are looking for in their place of work," says Lafon-Ceyral. To compete with co-working space, which often includes wellbeing concepts, investors "need to adapt to these needs and change the way buildings are managed and include in each building a well-being dimension whenever it's possible", she says.
Wellbeing can encompass many things, she adds, "but at its core, it's about making the lives of the workers as pleasant and easy to live as possible", Lafon-Ceyral says. Health-promoting office space is now a requirement for companies seeking to attract the best talent. "We aim to help our tenants contribute to the development of the employers' brand and help them to retain talent through a work environment that is soothing, welcoming and conducive to a sense of wellbeing."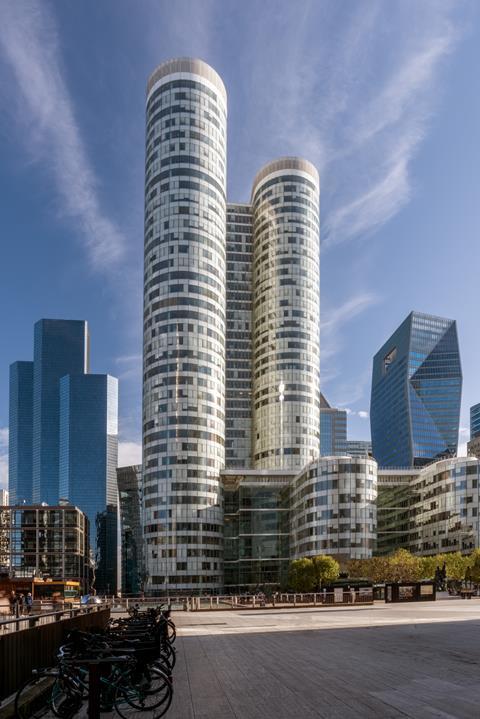 More specifically, such buildings need to be high-quality, in good locations, and integrated with their surrounding environments. "Inside the building this often means having specific areas for different moments in the day – whether that's collaborative working spaces, resting places or isolated working areas," Lafon-Ceyral says.
Of course, neighbourhood and location are two more key factors. This includes having good transport links or being close to good restaurants and retail options. "Being able to manage your personal life simultaneously with work is increasingly important in today's society," she says. "This can mean having time at work to accommodate childcare, going to the doctor or physiotherapist, or exercising."
Ensuring wellbeing will often include a big green streak. "Many people today living in cities have little or no connection to the outdoors, so another factor is the presence of nature nearby or within the building," Lafon-Ceyral says. "Above all, we are always trying improve our buildings' impact on both the environment as well as on its people." So whether it is having solar panels on the roof or recycling coffee waste, "working in greener buildings has been proven to positively impact the wellbeing of its workers and enhance productivity".
This could be good for investors. Buildings tuned up to today's wellbeing standards offer potentially higher returns. "We find that tenants stay longer and are willing to pay higher levels of rent for these services," Lafon-Ceyral says. "It's a win-win situation – we have longer and higher paying tenancies, while the tenants are satisfied as workers are happier."
But are buildings kitted out for wellbeing worth a premium value? "Absolutely," she declares. "We are convinced this is the future of the property sector. A building must not only be well-located but also needs to meet the expectations of the potential tenants."
A good exam ple of bringing a classic building up to today's standards is the Cœur Défense, one of the flagship office buildings in La Defénse, Paris. In partnership with Crédit Agricole Assurances and Primonial REIM, Amundi Real Estate acquired the complex – the largest in Europe, with more than 159,000sqm of space – and embarked on a project to upgrade the iconic 18-year-old buildings with a range of services and amenities to make life easier for the thousands of people who work there.
Among other upgrades, one early change centres on a hospitality concept that goes beyond the current fad of hot-desking in coffee shops to create a more productive environment. "We are setting up a catering system, that can be used throughout the day to conduct informal meetings or friendly teamwork sessions, that will break the mould of traditional company restaurants," Lafon-Ceyral says.