We asked 10 people in the real estate industry what will happen to the future of the sector
Robert-Jan Foortse, head of real estate Europe at APG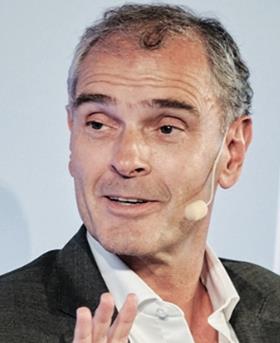 It is very exciting to see how the future of offices will unfold, as the sector is in the midst of a secular transformation that will see winners and losers. On one hand, the COVID pandemic has led office users to consider new ways of working. This is accelerating the trend and desire for more flexibility in lease length and is expected to step change the role that offices play in supporting their organisational goals and the wellbeing of staff. More than ever, investing in offices will require very hands-on operational management skills to stay close to the tenants and to be able to work with them to accommodate their changing needs. Tenants will become more like guests, and will behave accordingly.
The second secular trend that will have a major impact on the office sector is around sustainability. Offices are ageing fast. There will be increasing pressure from both tenants and governments for further greening of the assets to meet net-zero targets. Early adaption will require significant investments. Nevertheless, it is the only way forward to stay ahead of these pressures and ultimately become a winner in this ongoing transformation.
Andrea Chegut, director at MIT Real Estate Innovation Lab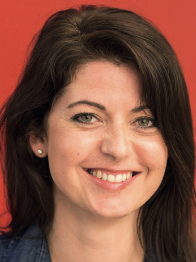 What I am seeing from first movers is an adoption of digitisation and data-science strategies to listen to their tenants and employees. Data is about information that helps you to understand and listen to lots of perspectives on what people need to productively use space. Historically, we have guessed at what that is, listen to anecdotes from various people or just copied our peers on the latest trends. We now have the data-science tools and the ethical protocols to engage people and listen to them and learn about what they need. So the big trend is data science, the job is real estate data science and the goal is to listen.
Charles Weeks, head of European and Asia-Pacific real estate at Barings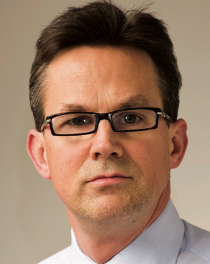 The benefits of face-to-face contact via a high-quality, centralised office building is already re-establishing itself, with corporate chiefs backtracking on plans to cut their footprint. We envisage a post-pandemic occupier flight to quality, tenants looking for less – but higher quality – space. This is due to lingering virus fears, a productivity drive for more collaboration and meeting spaces, and a huge societal shift towards sustainability.
Only the most modern office space is flexible and green enough to accommodate these stringent occupier needs, and these buildings are already chronically undersupplied across Europe. With the pandemic accelerating the trend towards wellness and social responsibility, a significant green office rental premium will occur and probably widen.
"The benefits of face-to-face contact via a high-quality, centralised office building is already re-establishing itself, with corporate chiefs backtrack- ing on plans to cut their footprint. We envisage a post-pandemic occupier flight to quality" CHARLES WEEKS
In locations where the demographic outlook and the local business community has a strong track record in providing the right conditions for innovation and corporate growth, significant grade-A rental growth potential exists. This also implies that the pace of obsolescence has now increased for more average quality stock. In strong locations, the opportunity will exist to transform older assets, and value-add return prospects could often be abnormally large. In weaker locations, it implies heavier capex requirements just to retain tenants and current income levels.
Kelly Cleveland, head of investment at British Land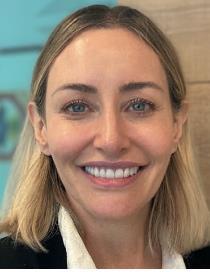 COVID has provided businesses with an opportunity to assess what they want from their office space. Clear trends in the occupier market in terms of use of space are yet to emerge; however, we are certainly seeing a flight to quality in terms of the space office customers want. As employees become more discerning about how and where they work, demand is rising for high-quality offices in central locations, surrounded by excellent public realm, with bars, restaurants, shops and gyms nearby. As sustainability continues to move up the agenda, companies are looking at how their real estate can support their ambitions, so well-designed buildings with excellent sustainability credentials are increasingly in demand.
"This is translating through to the investment market. Investor demand for high-quality London offices has held up well over recent months, with investors seeking secure income from quality covenants in a global city. We've certainly seen this with recent deals we have done, such as the sale of a 75% stake in three of our standalone West End assets to German insurer Allianz, which exchanged at the end of last year."
John Mulqueen, head of offices EMEA at CBRE Investment Management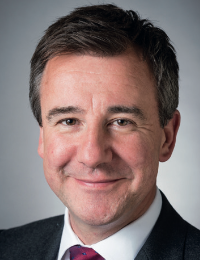 The pandemic has reinforced the importance of the office, albeit in a fundamentally revised format. Most progressive companies will move to hybrid, typically three days a week in the office, but new working practices will not be uniformly adopted and the impact of agile working will affect specific companies, sectors, cities and submarkets very differently.
When people visit the office, they will want to see as many colleagues as possible. The pattern of attendance will be different: offices are empty at the weekend; in future we can assume they will be quieter on Monday and Friday and potentially much busier three days per week. Occupiers will need to allow for peak loading, which negates the ability to reduce footprint.
Providing the best environment for all forms of work, from collaboration to focused space, with technology supporting the link between the office hub and remote workers will be needed to encourage agile employees back into the workplace. This format will require more space per person than tightly formed banks of desks.
Vacancy rates are rising, but the demand-supply imbalance between the best and the rest has never been starker. The imperative for owners to improve the quality of buildings and service they offer has never been clearer – nor has the case to invest in top-quality offices.
Manfredi Catella, founder and CEO of COIMA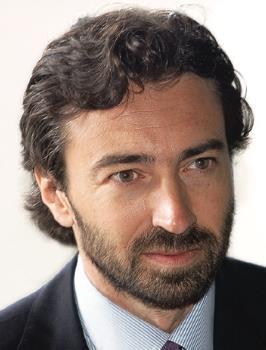 Our research, focusing on Italy but relevant to other European markets, suggests that, although remote working will become commonplace, the resulting reduction in office space requirements will not be significant enough to create a structural problem. In fact, we see opportunities: the occupier market will be busier as tenants look to upgrade to space that is higher quality, more sustainable, more accessible and reflects modern working practices, in order to attract and maintain a talented workforce.
Offices must focus on experience, transitioning from densely occupied places of production to flexible forums for interaction: a greater proportion of space (up to 60% versus a current average of 40%) is likely to be devoted to common areas, collaboration and socialising with a greater emphasis placed on wellness and amenities. As a result, quality buildings in strong locations will see continued demand, while secondary buildings in less attractive neighbourhoods may struggle. While the concept of a workplace where people come together to collaborate, socialise and interact remains relevant, it is evident that the office must adapt.
Abigail Shapiro, head of office, retail and life science for Europe at Oxford Properties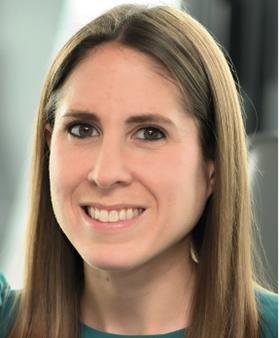 COVID-19 has shown us that, although we can work flexibly and still achieve results, the office clearly still has its place, particularly in forming and cementing team cultures and relationships, and investor sentiment towards the asset class reflects this. In the near term, while there is still a level of uncertainty about when and how occupiers will firm up their post-COVID occupational requirements, we've seen sustained strong demand from institutional investors for good quality, long-let offices that still offer an attractive premium to government bonds. This demand was highlighted by Oxford's recent sale of One Memorial Drive in Boston which attracted over 10 bids from a range of institutional capital sources and sold for over US$2,000 per sqft – a record price for the market.
"We are equally seeing more value-add and opportunistic investors with appetite to invest in office redevelopment projects that can deliver new, best-in- class accommodation that meet key ESG criteria" - ABIGAIL SHAPIRO
Given a continued increase in equity seeking to be invested into real assets, we are equally seeing more value-add and opportunistic investors with appetite to invest in office redevelopment projects that can deliver new, best-in-class accommodation that meet key ESG criteria, which the government, occupiers and the real estate industry are increasingly waking up to the importance of.
Brad Hyler, managing partner and European head of real estate at Brookfield Asset Management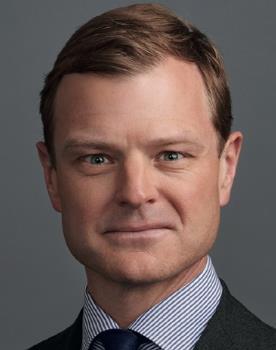 We are still in the early stages, but with widespread vaccination rollout, the market is starting to rebound with more positive data points each month. For the future of the office, we are seeing several accelerating trends. A flight to quality is emerging as companies start to bring their employees back to the office. The newest, greenest buildings with the best amenities in the best locations are where top companies and their employees want to be.
Talent attraction and retention is the key driver for employers in determining the location of their office headquarters. Top global companies are drawn to vibrant cities that attract a diverse talent pool and leverage their real estate to attract, train and retain that talent. Collaboration, connection and culture are essential ingredients for enterprise growth. Brookfield strives to create and provide flexible live, work, play environments that harness the power of human connections while supporting employees' health, wellbeing and safety – wellness is a trend that is here to stay.
John Williams, director at The Instant Group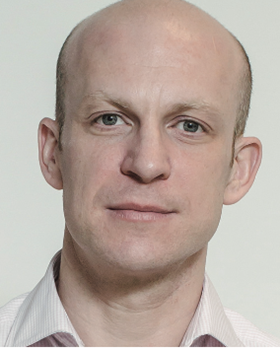 The majority of commercial real estate leaders are adopting a test-and-learn approach to the future of the office, with only 7% of businesses stating that they have a concrete return-to-work plan. Many are waiting to see colleagues back in the workplace before they can begin the real evolution in human, digital, physical, and sustainable workplace strategy.
This test-and-learn approach allows real estate to perfect the office of the future over time rather than making assumptions on usage now. But if this approach is to succeed, the market must provide options to create the agility needed to reduce portfolio size and rein in costs while making the workplace function better to entice the workforce back. To succeed, the industry must embrace and enable collaboration and challenge design conventions, including the integration of the digital technology to enhance the employee experience.
Many businesses are uncertain about the future of their real estate portfolios. But flexibility is the number one priority. This demand is reflected in the growing amount of flex space in landlord portfolios. Five years ago, these portfolios were made up of approximately 5% flex space, but this has now increased to 10-15% and is forecast to grow exponentially over the next 10 years. The real challenge will be measuring the success of portfolios from a 'human' perspective – by evincing the perceived value of workspace to business above and beyond simple cost metrics.
Nicole Kyle, senior director, advisory at Gartner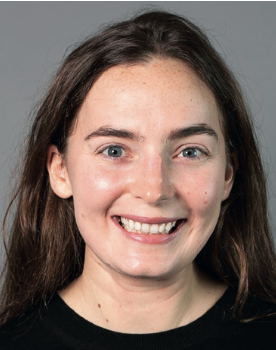 As hybrid work expands and the workplace becomes an opt-in experience, the workplace's purpose will change and corporate real estate portfolios will get smaller. Companies will require less office space as more employees work from home, more frequently – Gartner data shows that 93% of companies will not add to their corporate real estate footprint in the next two years. We also know that most employees prefer working hybrid: 73% of employees surveyed by Gartner say they prefer working in the office at least one day per week, though that number falls to 31% at three days per week.
The big question around hybrid workplace is when and why employees will seek the office. Executives say that socialising and collaboration are the experiences most employees believe are better delivered in the workplace than the third-space or home. Workplace design will in the long term shift to match these activities, and the workplace will be viewed as one of many places to be productive but the best place to build community. Investors should keep an eye on serviced-office providers and watch whether more corporate spaces pivot to that business model. The workplace won't go extinct, but its value proposition will change.