Digital flexible-workspace platform Instant Group has merged with the world's largest workspace provider, IWG. Instant Group CEO Tim Rodber (pictured) talks to Vanessa Drucker about his hopes for the partnership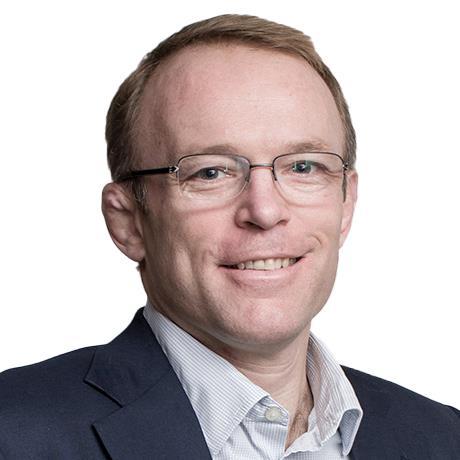 You perform many key workspace functions, including on-demand virtual offices, office booking, managed offices, and consulting capabilities. What will be the primary role of the Instant Group in today's global workplace?
We help solve challenges of the consumerisation of office space. That means streamlining the process of buying office functions and facilities faster and with fewer frictions. Meanwhile, landlords of physical space are looking for ways to market and monetise their excess capacity. We are basically an intermediary, with our digital platform sitting between all varieties of landlords and users of flexible office facilities. Both groups serve a range of needs, from small businesses seeking a virtual office, to others requiring 100 desks every day for a year, to even larger firms with complex challenges.
Yet so much office space appears empty while workers continue to work from home.
Despite rising availability during the pandemic, there is a limited supply of offices with 25-100 workstations. Office space for over 100 workstations is even scarcer, at just 2% of current stock. Although operators are starting to respond to the growing demand for larger spaces, it will take some time for these new spaces to become available in the market. Larger companies are driving demand for flexible workspace, whether for head offices, satellite offices or local drop-in spaces. The ability to adapt at speed is a priority for them. We have moved from single-channel office leases to a multi-channel structure, which offers more choice, such as methods for co-working, meeting rooms, day offices, or differentiation around brands.
What will be your most important distinctions?
Our size, to start with. We have no competition in the global market where landlords and operators list their venues on our scale. Our platform offers 300m sqft in 175 countries. About a million visitors come each month to the platform, whether to enquire about spaces available, to make bookings, or help transact payments. Another key feature is our transparency, providing the ability to search through our domain, rather than turning to professional brokers.
Where is all that happening?
We are active in all major global cities. Yet, interestingly, significant current growth has been in areas outside the big cities, in towns 25 miles or so away, where the flexible market has been expanding fast.
Is that in part a reflection of the COVID pandemic and the changes it has brought to remote work?
The office market has irrevocably changed since COVID. Work has become what you do, not the place itself. Technology has changed everything. In terms of the office transformation, the only way we could find out the viability of remote work was if everyone suddenly became remote. So COVID was a great remote experiment. It has proved that much of a day job can be performed remotely, whether for sharing information, or learning, or collaboration. Someone who is 15 years old today will have a quite different expectation of what it means to work. The trend towards remote [working] was well under way by 2020, but it has been accelerated by the pandemic.
What is the theme going on behind that trend? What does it tell us about a new workspace model?
The model has definitely been disrupted and a key element is employee choice. The great difference now is the new power resting in the hands of employees. We are trying to enable employees to be better informed and to make decisions about where they want to work. We see ourselves as a B2B business, with some B2C layered on top. What people really want is choice. Long before the pandemic, indeed over the past 10 years, many of our clients participated in creating this new model, by innovating in their own businesses. Some were slower to embrace it, but are now catching up. What COVID did was to leap over perceived barriers, such as technology or security, and proved them manageable.
Is flexible space a systemic change?
There will always be a place for a headquarters office, but over the next five to eight years, 30% of the $3trn (€2.8trn) office rental market will be flexible. We see flexible space growing at 15% a year, with digital access increasing at an even higher rate of 30% per year. High vacancy rates within traditional office buildings are an opportunity for existing flexible workspace operators and landlords to expand, or for new players in areas where a lack of space has previously restricted growth. Landlords with empty spaces are being spurred on to follow demand and create their own flexible workspace arm or to partner with an existing flexible workspace provider.
"The office market has irrevocably changed since COVID. Work has become what you do, not the place itself"

Tim Rodber
How has the new flexible model affected the relationship between employers and employees?
As companies try to hire and retain talent, they recognise that talent has gained a new element of power and demand more choice. Of course, some businesses are heavily regulated, or may need people on site for security reasons, such as financial institutions. With others, it becomes a strategic choice. And employers can differentiate within their employee base.
How about shifting relationships between landlords and tenants?
Landlords are offering increasingly flexible office product. That may involve shorter leases. Even within a building, they may run entire floors on an as-needed basis, so tenants can flex in and out. Imagine if a landlord controls two floors of flexible space, while an adjacent building has none. Incoming tenants will appreciate the proximity of available swing space, as a differentiating factor for the landlord.