After a mass experiment in home working, the office is likely to change in a post-pandemic world. Vanessa Drucker reports
Should companies retain enough space to keep 200 workers constantly in their offices, if they can hire premises by the day or the month? Will business people be willing to travel for eight hours on an airplane for a three-hour meeting, when they could use video conferencing instead? How will remote work function if only a part of a workforce is practising it?
These and other questions must be resolved in a post-pandemic environment. The future demand for office space is uncertain, and will depend on new work patterns and requirements. Remote operations will probably be organised according to differing functions, too, from accounting and sales, to marketing and HR. High-knowledge-value parts of the economy might eventually need to interact, while high-street bank call centres have demonstrated the capability of performing from home.
Between 2005 and 2015, about 5% of employees were regularly operating from home, according to a 2019 Harvard University study. "Even pre-COVID, occupancy was less than you might think, according to statistics on actual usage," says Harry Badham, UK head of development at AXA Investment Managers-Real Assets. Typically, about 10% of a given company might be at meetings or on holiday, with a low likelihood of all workers clocking in together.
Over the coming years, a higher proportion of employees will be operating from home, reducing demand for space. That conduct accelerates an ongoing, rather than revolutionary, trend. "We don't see it as black and white," says Zachary Gauge, European real estate analyst at UBS Asset Management. "The vast majority [of employees] will still want or need to go in semi-regularly." While companies figure out how to occupy less space, "it can meanwhile provide an easy win for reducing costs, rather than reducing headcount", Gauge adds.
On 21 May, Facebook announced that more than half its staff could be working from home over the next decade. The firm's internal surveys indicate that 20% of employees favour working at home, whereas 60% would prefer to combine remote working with being in the office.
Other large firms – Morgan Stanley, Barclays and Twitter – have reported that remote work does not appear to diminish productivity. Danny Ismail, senior analyst at Green Street Advisors, describes these harbingers as "canaries in the coalmine", rather than outliers. "Remote hiring and activity give a negative signal for overall office demand."
The City of London has never been led by demand, most of which derives from lease expiries. Supply has been the dominant driver, with a constant correlation between undersupply and rents. "Since 2010, we've seen an undersupply of new stock, which influenced our decisions for 22 Bishopsgate," says Badham, referencing his firm's new tower, the tallest in the City of London. That project, greenlighted in the wake of the 2016 Brexit vote, includes a refectory, cycle park, gym, and wellbeing retreat.
Badham recalls telling prospective tenants: "We are the only landlord that wants to lease you less space to make you more efficient." The reasoning is that, as leases expire in an older building, tenants look to move into new space, prompted by strategies for attracting and retaining high-quality staff. It is harder to adapt lower-grade buildings. Newer structures, which have more inherent flexibility in their design, can accommodate updated mechanical systems and wellness features, which combine with location to create demand from a nucleus of skilled workers who can choose where they want to live, work, and play.
In Atlanta, Georgia, Hines and Invesco Real Estate recently leased their two-building Atlantic Yards office development to Microsoft. Occupancy for the 523,000sqft is targeted for summer 2021. Those premises also feature top-of-the-line amenities, like an expansive courtyard, rooftop gardens, private balconies and open-air terraces for entertaining clients.
David Steinbach, Hines' global CIO, notes that the lease was recently brought to fruition after two years of preparation, despite these challenging times. "To the best of my knowledge, it's the largest one yet signed in the US since the outbreak of COVID-19, he says. "Landlords find it easier to integrate wellness on a blank canvas. New buildings already have the latest technology, which older buildings lack or need to retrofit."
In another innovative project, developed with Trinity Church in New York City, Hines is incorporating novel elements like balconies for barbecues. "COVID has been an accelerator of projects currently under way," Steinbach observes, highlighting how far sophisticated players have been pushing the envelope for wellness and flexibility, and citing his company's partnership with Well Lab, a part of Mayo Clinic.
Health and welfare are being prioritised over wealth. That focus includes affordable places for employees to live. "It points towards growth in prime, grade-A buildings with quality infrastructure for occupiers to flex around," says Darren Hutchinson, head of UK real estate transactions at Barings.
Among the top six UK cities – London, Manchester, Leeds, Edinburgh, Glasgow, Bristol – the vacancy rate for grade-A space is under 2%, and overall vacancies 4%, versus 7% historically. "Developed markets follow similar trajectories," Hutchinson notes.
His colleague, Joe Gorin, head of portfolio management at Barings US Real Estate Equity Group, is bullish on secondary markets with strong, long-term population forecasts, such as Charlotte, Nashville, Austin, Denver, Portland, Seattle or Dallas. Long before 2020, these growing markets exhibited robust fundamentals. Twenty years ago, investors were chasing income returns in what were riskier markets, but lacking such skilled workforces and extensive back offices. Since then, a millennial generation of workers has developed, who want to co-work in a collaborative environment," Gorin says.
Ismail expects US national office occupancy to fall by several hundred basis points over the next few years, from about 15% to 12%. However, the office sector was heading into prior cycles from a position of strength. Compare 2008, when high rent growth and occupancy levels supported strong fundamentals. This current cycle paints the opposite picture; even slightly lower occupancy will have a more pronounced impact. As Ismael explains, "we were already at a disadvantaged position, and now we are layering a recession on top".
A reversal of densification?
Work life will be inexorably changed, although it is too early to predict to what degree. It is tempting to over-extrapolate during a crisis. After the shock of 9/11, dire forecasts of radical changes were made, many of which never materialised.
Today we can realistically observe two opposing forces. On one hand, the world is heading into deep recession, and many jobs will be axed. Slimmed down workforces require fewer, smaller facilities as more employees work from home. On the other hand, planning space to spread out personnel will be critical.
Amy Wood, property economist at Capital Economics, examines the first trend in the context of lost jobs. "It will take time for the economy to recuperate," she says. "Normally, the strength of the economy is the main driver for hiring." Her firm's overall case for employment growth is a 3% decline in 2020in the UK, and 4% in the US, assuming a recovery this year. It is too soon to project a breakdown of employment by industry, but early data shows an upward movement in office yields in Q2.
The second driver for space demand is preferences, both from employer and employee. That comes down to two trends – densification and remote working. For many years, employers have been jamming the most people possible into the least area, and replacing private offices with open floor plans. "Studies show that densification has a negative impact on employee morale," Ismail says, and he expects in future to see "more legroom for those who do come into the office".
Many companies in Silicon Valley have allowed remote working for years without reducing total office space. Since March, as entire workforces work at home, companies have been surprised at how efficiently teams have operated, with no decline in productivity. But Will Pattison, head of real estate research at MetLife Investment Management, warns that, in time, firms might miss a primary value provided by an office. "At first, everyone at home knows a company's culture. As turnover occurs, and months become quarters and years, those workers become strangers and lose that culture," he says.
Pattison highlights the difference between full-time work at home or two to three days per week. The latter does not reduce demand for space. "What moves the needle is full-time remote work."
Reconfiguration will also drive demand for space. According to Badham, over the past five years office floorplans have been designed to accommodate about one person per 8sqm – although he says "nobody actually occupies that densely". That means a 20,000sqft office can accommodate about 240 desks, including lifts, air conditioning, and airflow. Ten years ago, at a 1-to-14 ratio, it would have accommodated 200 people, and 15 years back, about 170. Today no one has been using the real estate to full capacity, and "if we want to design around more space, we may go back to 100-150 people", Badham says.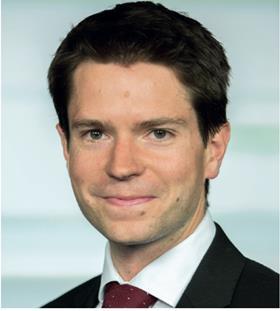 Air quality and filtration will be key requirements. Large office towers might be able to collect better information, to become smart (like cars), to monitor density and occupancy. "As an aspect of sustainability, a number of firms are looking to increase distance between employees, and if that happens at scale, it could cause an increase in demand," says Pattison.
As tomorrow's office is reimagined, the pandemic crisis is accelerating trends in conversions. The lines between product types is already blurring, mixing elements of multifamily, retail and hotels. Fortunately, office buildings are easier to convert to alternative uses such as residential, hotels and student accommodation.
Pandemics will not alter the reality that commercial leases tend to be multi-year commitments. What is a landlord to do, with limited options? They may be able either to sublet some space or hold off until the next cycle, when leases expire. "Because standard US office leases run about seven or eight years, we think vacancies will only fall slightly over the next few years, as it takes a while to flow through," Ismail explains. Consequently, firms might prefer to enter some shorter leases, staggering durations, rather than committing all at once.
Current leasing demand is static in the Barings office portfolio, according to Gorin. He attributes this to the firm's long-term contractual obligations and high-credit tenants. "Unlike retail and multifamily, we've seen no exodus from our office sector, where 90% are still paying rent, excepting unique situations for delaying or deferring," Gorin says.
Leasing vacancies is more challenging in major urban centres, which have been shut down. Baring's inquiries from prospective tenants have picked up, but there is little evidence of plans for expanding or reducing space.
In the UK, Gauge also sees some anecdotal indications for occupational demand. Some pre-COVID -19 deals have gone through, and landlords have been accommodative to extended leases. "Major cities still seem more defensive," Gauge observes. He is positive on London, which is a global hub with a diverse occupier base. It was one of the first European cities where demand revived after previous downturns.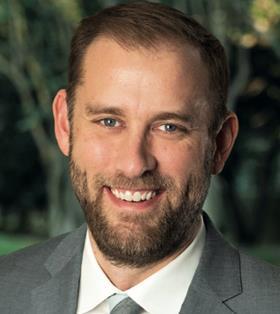 The final challenge is public transport, which Badham describes as the "bigger conundrum". Office space might not in fact be as important as simply transporting a workforce in, while safely preserving social distancing. Yet resourceful solutions will likely evolve.
The aftermath of 9/11 offers an interesting analogy. Steinbach remembers how we were afraid to fly, "but new infrastructure helped make us feel safe again".