With weak rental growth expected and a drying up of liquidity in CBD offices, 2015 could be the year investors look beyond Paris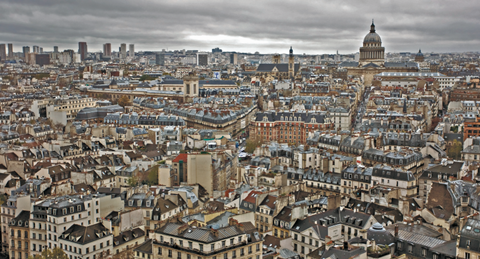 It is almost 12 months since Samsung Life gave LaSalle Investment Management a €200m mandate to invest in prime assets in Paris. The mandate came in a year of increased international interest in French commercial real estate.
Asian and Middle Eastern investors are targeting Paris, selecting "core and core-plus risk profiles with large unit sizes between €150m and €200m" in off-market deals, says Alexandra Yinying Li, head of Asia business development at JLL.
Chinese conglomerates and developers are circling the greater Paris region as they search for large-scale, mixed-use development opportunities, Li adds.
Middle Eastern investors, meanwhile, continue to invest in the French capital. Since 2012, their capital accounted for an average of 28% of overall real estate investment (offices, retail, industrial and logistics) in the greater Paris region, JLL estimates. Iconic hotels are more often than not the first stop, however. As local agents put it, "if it's got beds, they'll buy it".
Unsurprisingly, Paris, the euro-zone's largest office market, enjoyed the lion's share of French investment in 2014.
Investment in Paris may have risen last year, but some light scratching of the surface reveals a two-tier market. The city's central business district, where average yields are below 4%, is not for everyone. A high price is to be paid for safety and the outlook for rents is, at best, neutral.
"Due to the high prices, certain investors favour assets secured by long-term leases on the outskirts of Paris," a recent research report by La Française noted. Investors have indeed looked beyond the super-prime postcodes of Paris for opportunities.
Valad Europe is investing €250m in France via its core-plus, value-add European Diversified Fund. Backed by US, Middle-Eastern and European investors, the fund is concentrating on France's main cities where there has been less yield compression, chief investment officer David Kirkby says. "Yields have not compressed outside the Paris region of Ile-de-France – somewhere we are less likely to be investing," he said.
Back within the Paris region, last year several large property deals were signed, ranging from LaSalle Investment Management's €161m purchase of Tour Blanche in Courbevoie up to the nearby €1.3bn sale of Coeur Défense.
Savills research shows that investors in French commercial real estate continue to concentrate on the Ile-de-France region. By the end of the third quarter of last year, the region accounted for 67% of all investment in France.
Large, so-called 'big ticket' deals swelled figures last year. Around €2bn was invested in just two properties some way from the city's central business district.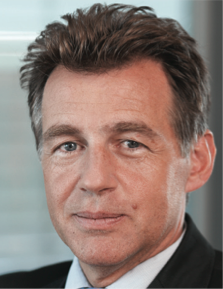 "While we have seen an increase in appetite from overseas investors in France, it is important to note that this is mainly for big ticket and landmark buildings, with domestic investors remaining far more active in terms of the number of overall deals done," says Boris Cappelle, director of investment at Savills France.
Opportunities such as Coeur Défense and the €700m sale by Gecina and its partners of the Beaugrenelle shopping centre are few and far between.
Why a seller would choose to offload a prime, income-producing asset is also worth considering.
"Pricing is favourable for vendors – but the question is how do you re-invest," says Olivier Wigniolle, chief executive of France at Allianz Real Estate. Vendors, he says, are right to wonder what they would do with the proceeds from a sale when finding a similar investment could prove tricky.
One opportune sale – by BlackRock in August last year – did involve a prime Paris property changing hands. Having inherited the mixed-use building from MGPA, BlackRock's opportunistic Europe Property Fund III sold the Madeleine building to the Norwegian Government Pension Fund Global for €426m.
The transaction gave the Norwegian fund, advised by Norges Bank Investment Management, sizeable exposure to the central Paris market in a single deal.
With trophy assets increasingly popular, such purchases by traditionally longer-term capital could reduce the amount of liquidity in prime Paris, one observer notes, with owners 'sitting' on their assets for longer periods.
The sale came five years after BlackRock's €210m purchase, at a time when, according to, BlackRock Real Estate France director, Jean-Philippe Olgiati, "there was little liquidity in the market".
That is certainly not the case today. Bank of America Merrill Lynch was clearly unperturbed by the less-than-favourable wider macroeconomic outlook for France last year, providing a €935m whole loan to Lone Star to finance its €1.3bn acquisition of the Coeur Défense complex. Aareal Bank and pbb Deutsche Pfandbriefbank also jointly underwrote a €228m senior loan to refinance a 23-property prime Paris portfolio.
Outlook stable, at best
"We struggle to get excited about Paris offices in 2015," property analysts at JP Morgan wrote in a recent note.
The firm foresees a flat prime rent (of around €800 per sqm), highlighting the fact that around 13m sqft in new office supply will be brought online this year.
"No [rental] growth in 2015 would mean three straight years of the prime CBD rent being €800 per sqm."
JP Morgan does, however, foresee rental growth improvements in 2016 and 2017 – of 5.6% and 8.5% respectively. That would take prime rents to €916 per sqm in two years' time.
But as anyone with any knowledge of the letting market will know, the use of incentives to attract tenants can artificially swell figures; €900 per sqm on paper might mask a somewhat lower figure in reality.
If demand for office space in the French capital is to improve, then employment growth will be key. The European Commission predicts job growth will rise by just 0.6% this year and next.
Office vacancy is tipped by JP Morgan to rise 50bps to 7.6% this year as a result of an increased supply of new office space.
The figure is neither cause for alarm, nor a cue for opportunistic strategies. Certainly, when compared with the situation in Amsterdam, where, at its peak, vacancy reached 19%, Paris is in a relatively healthy state. Large, gateway cities, including the French capital, will "power Europe's economic recovery next year", with strong population, employment and income growth, according to Anna Zabrodzka, economist at Moody's Analytics.
To the northwest of the city, at La Défense, demand is showing signs of improving. La Française says there was a particular need among office tenants for space greater than 5,000sqm and that the standalone office market had seen a "significant upturn", noting the letting of 25,000sqm to AXA Real Estate in the Majunga tower at La Défense.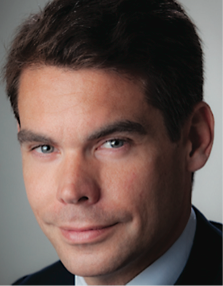 With tenants' natural preference being for new rather than secondhand office space, the level of obsolete office stock has risen, notes France's Observatoire Régional de l'Immobilier d'Entreprise (ORIE). The research body estimates that 20% of secondhand office space in the greater Paris region has stood empty for four years.
Economic growth in France, notes La Française, was "sluggish" last year and has struggled to rebound. Annual gross domestic product growth is below 1%. "At best, [this] will help avoid a general decline in the employment market," La Française says.
With weak growth and almost flat inflation, office rental income has been hit by a "downward trend – which is in contrast to the increase in prices".
"The difference between rental income and prices is quite exceptional historically speaking," the report says. "However, the extent of the imbalance is offset by the relatively modest increase in prices, which is nowhere near past excesses."
The immediate future, it seems, is therefore stable. Not distressed enough for the opportunistic investor and, with a central business district where yields could move to as low as 3.6%, the city is at risk of stasis.
As is the case across Europe, investors are turning to secondary locations. This year may be the year when more investors follow a similar path to that of Valad and head beyond the capital in search of yield. Germany's funds – historically significant investors in French commercial real estate – will no doubt continue to seek more favourably-priced assets both in the Paris peripheral sub-markets and beyond.
Opportunities to invest in 2015 may emerge from consolidation in the listed sector – notably the merger of French REIT, Klépierre with Corio, two listed companies that specialise in European retail property.
The €7.2bn deal will not only create a European retail giant with a combined market cap of €10bn but, equally, could unlock assets the new entity no longer feels sit comfortably. France's listed property companies continue to rotate their portfolios – as evidenced in the final weeks of last year when Icade sold €257m of assets.
Paris never fails to surprise and the off-market opportune sale of a prime trophy asset is usually around the corner.
City Focus - Paris: Eyes turn to secondary cities
1

Currently reading

City Focus - Paris: Eyes turn to secondary cities

2

3