The city's commercial real estate market is expected to grow strongly post-Brexit. Richard Lowe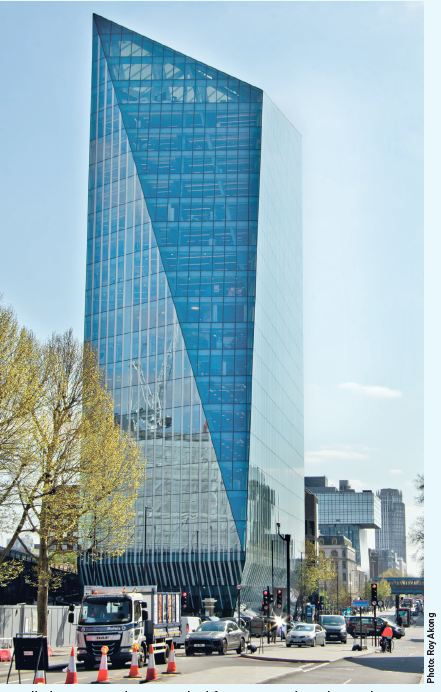 Late last year, LaSalle Investment Management ranked London number one in its European Regional Economic Growth Index (E-REGI), showing its resilience in the run up to Brexit.
More recent research from the fund manager found that European office vacancy rates hit a record low of 5.4% in the fourth quarter of 2018, which it believes will translate into continued rental growth across the entire region – London included (see table).
Mahdi Mokrane, head of research and strategy for Europe at LaSalle, says: "Despite fears that Brexit will negatively impact London's commercial real estate market, we rank London as the number one city in Europe for commercial real estate occupier demand due to its strong human capital score, and [we] expect that the scarcity of offices combined with this high demand will lead to strong rental growth over the next few years in certain key submarkets.
"Around 500,000 additional workers are expected to be in London by 2027, and with infrastructure projects including Crossrail coming on stream, we remain bullish about London, particularly in 'hotspot' locations."
He cites Southwark and Farringdon as examples, where LaSalle has invested in 240 Blackfriars (pictured) and Plumtree Court, respectively. Mokrane expects "superior rental growth" in these locations.
"Once there is clarity over the Brexit negotiations, we expect investment activity to significantly increase, with foreign investors attracted to yields that are noticeably above those other international gateway cities."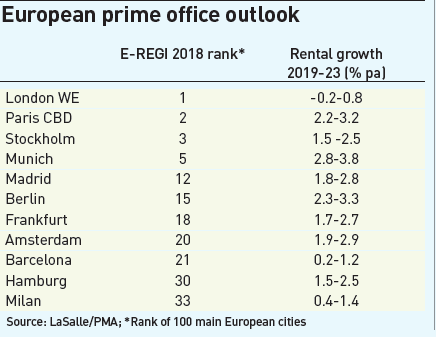 London: Too big to fail?
1

2

3

Currently reading

Capital tops office ranking