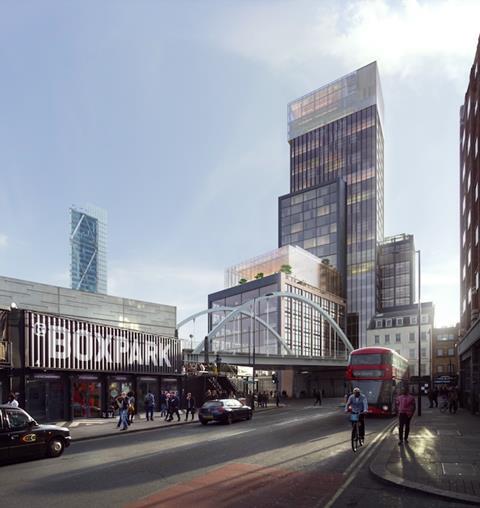 Rocket Properties has acquired a mixed-use development in London from hotel investor Highgate Holdings.
The UK mixed-used specialist developer as bought One Fairchild, a hotel and office development project at 201-207 Shoreditch High Street.
Highgate acquired the site in 2015 and received planning consent in 2016 for a mixed-use scheme. Rocket Properties said it would announce further plans for the site in due course.
Andrew Hawkins, director of Rocket Properties, said: "One of the most sought-after development opportunities in Shoreditch, we are thrilled to have secured One Fairchild, which is an exciting addition to our growing pipeline of new projects.
"We are firm believers in London's vitality and its enduring success, and this acquisition is proof of our commitment. We are looking forward to working with the London Borough of Hackney and the local community to maximise the potential of this vital location."
The development site "is situated in a pivotal location in in the heart of Shoreditch", said Marsha Rabinovich, director of Kauffmans, acting on behalf of Highgate.
"We are seeing resilient demand from occupiers seeking grade-A accommodation in the area and are excited about the prospect of bringing the site forward."