Three pension funds have teamed up to acquire a large Australian forest plantation worth more than A$1bn (€605m) from global investment manager New Forests.
The UK's Pension Protection Fund, APG Asset Management, acting on behalf of Dutch pension fund ABP, and Australia's UniSuper have each acquired 33% of a 170,000-hectare plantation forestry estate in Tasmania.
The transaction, costing around AS$900m, includes Forico, Tasmania's largest private forest management company.
The estate was the cornerstone asset of the second New Forests Australia and New Zealand Forestry Fund (ANZFF2), established in 2013.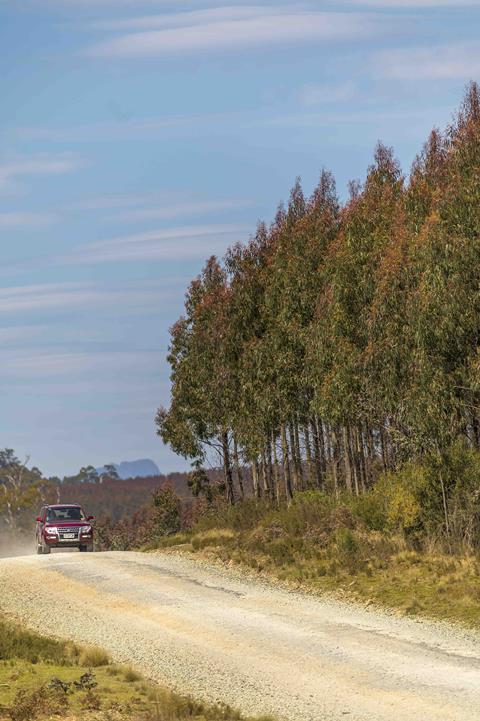 Mark Rogers, CEO of New Forests and chair of Forico, told IPE Real Assets that the fund, which has close to A$2bn in assets, was winding up and a number of assets would be sold in the coming months.
He said the ANZFF2 fund initially had around A$700m of capital to deploy and the Tasmanian asset was the single largest that it acquired.
PPF and APG were existing investors in the fund. PPF had an additional co-investment alongside another UK pension fund, which, together, held a 35% interest in the vehicle.
Rogers said PPF had retained its original investment and topped it up to 33% in the transaction. It was responsible for bringing in like-minded investors that would now hold the assets for the long term, he added. New Forests will be retained to provide investment management.
The Tasmanian forestry estate is one of Australia's largest plantation hardwood estates by productive area and consists of vertically integrated assets and operations, spanning approximately 90,000 hectares of productive plantation forest.
It also owns key infrastructure along the supply chain, consisting of two wood processing mills, a seedling nursery, fibre technology laboratory and port access via a freehold facility at Long Reach, Tasmania.
The estate is the largest freehold land estate in Tasmania and a key contributor to the supply of sustainable hardwood domestically and abroad for end uses such as packaging and tissues.
"Forestry is an important asset class for the PPF, and this direct investment further underpins our commitment to investing responsibly"

Alex Leonard
Sandra Lee, head of private markets at UniSuper, said the fund was "delighted" to be investing in an asset of this scale and quality. "This adds further momentum to our growing private markets and forestry portfolios, as we continue to be on the lookout for quality investments," she said.
Hans-Martin Aerts, head of infrastructure and natural resources at APG Asset Management Asia, said: "Investing in the forestry asset class provides an opportunity to deliver strong returns for our pension fund client ABP and its participants."
Aerts said such investment contributed to sustainable development goals around climate action, improving livelihoods and sustainably managing land.
Alex Leonard, head of infrastructure, timberland and farmland at PPF said: "Forestry is an important asset class for the PPF, and this direct investment further underpins our commitment to investing responsibly.
"Our focus on using our funds in these longer-term productive investments, in both UK and global markets, is important for sustainable growth and productivity."
Leonard said PPF was "particularly attracted" to the strong growth prospects for hardwood fibre, and Forico's position at the forefront of advances in silviculture, the circular bioeconomy and natural capital.