If the UK is to reach net zero, it will need to do something about its swathes of inefficient housing. Lauren Mills reports
When the UK's former energy minister Chris Skidmore published his independent review of the UK's net-zero strategy in January, the recommendations in the Mission Zero document were largely welcomed by the institutional investment industry. But there was scant detail about how to tackle the residential sector, which is responsible for more than 16% of the UK's carbon emissions.
The UK government plans to legislate for the Future Homes Standard to deliver "cleaner, cheaper, greener homes". This includes a future mandate that no new homes can be built with a gas boiler from 2025 and all homes sold must have an energy performance certificate (EPC) of C or above by 2033.
Even less was said about how to retrofit street after street of Victorian and Edwardian homes and the swathes of more historic buildings that make up a huge proportion of Britain's housing stock. The same is true in Europe.
While the UK and the EU have ambitious plans for reaching net zero generally, there is a growing consensus that much more action needs to be taken to tackle the continent's ageing housing stock.
Olli Fischer, head of living at real estate fund manager NREP, says: "There are already technologies to get to very low net-zero carbon emissions from the standing stock. But it's really about looking at the landscape of who owns the standing assets. If it's privately owned homes, then there's more of a need for policymakers to create incentives for private owners [to reduce their home's emissions]."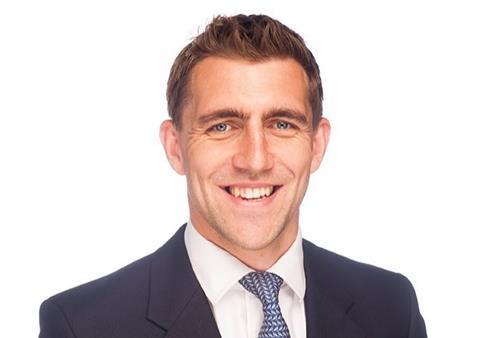 Ed Clough, managing director of Octopus Real Estate, agrees that the question of who pays for the 27m or so homes that need retrofitting in the UK alone is a huge issue, not least because of the range of people, companies and regulators involved.
For the standing stock in the UK and Europe a home can be owner-occupied, leased or owned by a local authority or housing association – or a pension fund or other institutional investor. Clearly, the question of who pays to future-proof existing homes is complex.
Clough adds that there is also a need to consider who will benefit from the upgrades. "If a building is upgraded properly, it should be more valuable," he says. "The resident may benefit from lower energy bills, for instance, and a homeowner may get an upside when selling."
Institutional investors also stand to gain by ensuring assets are retrofitted to net-zero standards. Fischer says: "These [institutions] need to believe in the business case for retrofitting. They must understand that if you invest in [standing residential assets] it's not a given that there is a financial benefit immediately.
"What we do – and what all real estate owners should do – is adopt a mindset where they embed sustainability policy into investment decisions. It's really about believing that there is value in the future and believing that making this investment is de-risking the asset.
"So investors have to come from a point where they accept this will cost money. We have to invest in a way that de-risks our assets and makes them relevant for our clients."
Legal & General Capital is also committed to investing in the decarbonisation of housing. It recently invested £15m in three companies that are using pioneering approaches to decarbonise homes: Cambridge Electric Cement (CEC), which has discovered a method to decarbonise cement production; Hometree, a residential services brand that supports the full lifecycle of sustainable home improvements; and Sunroof, a Sweden-based provider of building-integrated solar roofs.
John Bromley, managing director for clean energy at L&G Capital believes housing requires some of the most radical and immediate overhauls of any industry. "The UK has some of the poorest-built housing stock in Europe when it comes to energy efficiency, but the scale of this challenge also provides a huge opportunity for investors and innovators to develop and scale up leading tech to decarbonise UK homes," he says.
"This will generate not just environmental, but also economic benefits by stimulating jobs and growth in the green economy across the UK, not just in the industrial heartlands."
In addition to this kind of forward-thinking institutional investment, Clough points out the need for a skilled workforce that can implement the much-needed retrofitting work in the residential sector. "We need to ensure that we still have a world-class construction industry who can build new net-zero homes to a high standard – but we also need to ensure that we have enough of a skilled workforce to retrofit and refurbish buildings.
"So we need continued investment – from the private and public sectors – into specialist building colleges, technical qualifications and apprenticeship programmes."
Brett Ormrod, net-zero-carbon lead for Europe at LaSalle Investment Management, and Beverley Kilbride, the firm's European chief operating officer, have been seeking to educate clients and occupiers about the need to upgrade residential assets in line with net-zero targets.
Kilbride says: "When you have a non-professional occupier, tenant dialogue is so much more important. The quality of [that dialogue] depends on having an enormous amount of quality data to share with them so they know the best practice for how to use the property."
Kilbride explains that, when assessing a potential residential asset acquisition, it is not necessary to ensure it is also fitted with the latest decarbonisation technology. "The type of assets that we're acquiring in the living space don't have to fulfil all our requirements as of today," she says. "We take it very much as a journey. So it's about assessing the climate risks and assessing the net-zero-carbon pathway. Ideally, there's a discount on the price, of course, as it all has to fit together financially."
Given the enormity of the task, it is tempting to suggest that it is already too late to transform the UK and Europe's older housing stock into net-zero homes.
Ormrod takes a more optimistic view. "I don't think it's too late, but I think it's proof that the sector needs to accelerate its actions and as real estate investors we have a role to force that dialogue," he says.
"We can't wait for regulation to lead us. We are the professionals in the sector. We do know what we can deliver. We do know what investment return and what risk profile our respective clients are willing to take to be able to contribute to this wider agenda."

Prior to joining IPE in June 2022, Lauren worked as editor, real-time analysis at the Wall Street Journal and as a senior financial journalist at a variety of UK nationals including The Sunday Telegraph and the Mail on Sunday. Lauren has always had a passion for business journalism and the built environment, having graduated in Urban Estate Management, before taking an English degree at the University of London. Away from the office, she's preparing for a marathon-length hike in aid of The Alzheimer's Society.
View full Profile