Real estate fund manager MaxCap Group has formed a partnership with mutual company Australian Unity to develop a A$1bn (€604m) portfolio of 3,000 student housing beds across Australia.
Student housing operator Unilodge, which handles 38,000 beds nationally, will manage the portfolio.
The new vehicle has been seeded with a 732-bed tower in central Perth, close to the city campus of Edith Cowan University (ECU) in Western Australia.
The cost of construction for the 30-storey student tower is estimated at A$108m. It is due to be ready by the first semester of 2026 when ECU's new city campus begins its student intake.
The partnership already has in its sights potential sites in Sydney, Melbourne and Brisbane.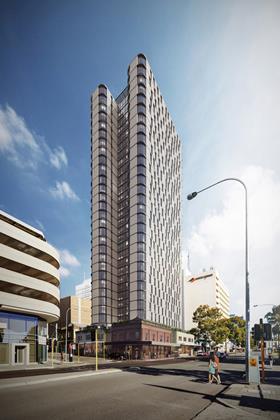 MaxCap Group's head of direct investment, Simon Hulett, told IPE Real Assets that creating the partnership was a "natural adjacency" to the firm's core businesses.
"We look at the critical housing shortage in Australia and student accommodation is a key piece of the puzzle to alleviate stress in the market," he said.
"Education in Australia is the leading non-resource sector asset class, and international student numbers are growing rapidly. Currently, 25% of enrolments are international and are seeking quality housing given the dearth of on-campus stock, which represents only about 5% of supply."
Hulett said the sector had matured post-COVID-19 and the partners planned to supply "the next generation" of student housing to the Australian market.
Ryan Banting, Australian Unity social infrastructure executive general manager, said student accommodation was a compelling investment and a vital component of Australia's social infrastructure mix.
"Student accommodation has an increasingly important role to play in our cities and regions, contributing new housing and adding to overall stock," he said.
Australian Unity is invested in senior living, specialist disability accommodation, childcare and healthcare infrastructure, and a social infrastructure development pipeline of around A$2.5bn.
UniLodge has an existing relationship with Australian Unity, managing Australian Unity's first student housing asset, which was developed as part of an education and hospital precinct in central Brisbane.
Peter Bates, executive chair of UniLodge, said the new purpose-built accommodation would be an important addition to UniLodge's expanding Perth portfolio.